10th Grade Homeschool High School- How to Individualize Your Curriculum. Some homeschool high schoolers need to get out-of-the-box…especially 1oth graders! So here's how: 1oth grade homeschool high school- how to individualize your curriculum.
10th Grade Homeschool High School- How to Individualize Your Curriculum
Sophomore year is about ownership. Homeschool high schoolers should be able to pray, create general goals for the future, then map out some strategies for arriving at the goals.
Review with your teens: vision for homeschooling/vision for their future, writing their own mission statement and setting long-term and this year's goals. When teens have worked through this process, they generally are ready to wisely help choose some curriculum.
Literature
This is a great year to see if you can integrate: 
One of our 10th graders' favorite books is To Kill a Mockingbird, which could make an anchor in planning out literature books based on American History. If your teens read real books on culturally important topics, they will get a good grasp on American History while earning some American Literature credit. Completing study guides for 9 or more real books helps build skills. (Check out our study guides that help build vocab, general knowledge, inference and comprehension skills.) 
Writing
Homeschool high schoolers each year should cover creative writing (such as short stories, poetry, script writing, and/or lyric writing), essay writing, and research paper. Work together on paper topic that enhance their literature and/or history credits (OR take some time to write a research paper on a Career Exploration topic- one of the assignments in the Career Exploration Bundle.)

Vocabulary
Your high schoolers' literature study guides will have vocabulary in them. For those who will be taking the SATs or ACTs later on, it might be good to supplement with FreeRice's free vocabulary games or SAT prep vocabulary lists. Allow your teen to choose. Give periodic quizzes or have some family FreeRice.com competitions.
Grammar
If your homeschool high schoolers are proficient in his grammar skills (not to many squiggly lines when they compose in Word), then the editing of their papers is the best use of their time. If they are a bit unsure or rusty, allow them to help choose a simple grammar review workbook.
Public Speaking

Sophomore year is an important year to develop comfort with public speaking. In 11th and 12th grades they will be using these skills for interviews with apprenticeships, jobs, and/or college.  Drama, readers theatre, teaching little children at Sunday School, or official Public Speaking are good choices.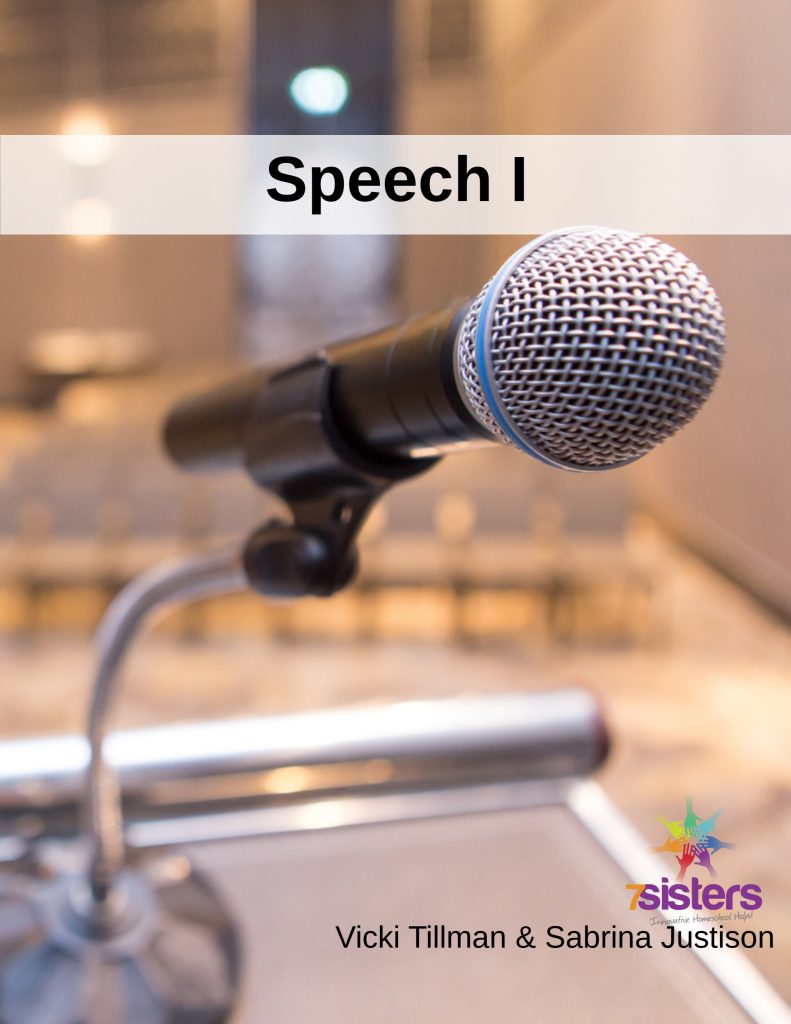 Math
Many 10th graders will cover Algebra II or Geometry for 10th grade math. Students who needed extra training on the basics will be working on Algebra, while some will already be working on Pre-Calculus. Choose the course and level that fits ability.
Science

Biology is the typical Science course for 10th grade. You and your teens can discuss the level that will be the best fit for their goals.
Social Studies
Over the 4 years, your teens will need to cover American and World History, Government, Economics, Geography and probably some Social Science (Psychology, Sociology, sometime Human Development if you don't count it as Health). Allow your high schoolers choose which of the topics they would like to cover over the year. Read this post on 5 Ways to Earn an American History Credit and plan your year in the way that fits your teen best.

World Languages
Most homeschool high schoolers will need 2-3 years of a single world language. If they haven't started, this is the year to get on it. Ask your teen: do they want an immersion course or one that emphasizes grammar?
Physical Education and Fine Arts
Check your state requirements and log hours. If one of these is an area of interest or strength, earn a credit each year of high school. Discuss this with your teen and make a plan.
Career Exploration and Electives
It is important to do some Career Exploration in 10th grade, an in-depth course is a good choice so that your homeschool high schoolers can get to know some of God's plans. Fill in the rest of the schedule with electives of their choice or stretch courses that you choose together.
Click here to access HSLDA's guide to homeschooling high school.
7Sisters email subscribers receive periodic practical encouragement, special offers and NO SPAM EVER.


Click the image above to periodically receive real homeschool value in your inbox.
10th Grade Homeschool High School- How to Individualize Your Curriculum
SaveSave
SaveSave
SaveSave
SaveSave