17 Great Movies to Inspire Your Homeschoolers: Some movies are meant for entertainment- that's all good. But there are movies that are meant to inspire, to help people think greater thoughts and perhaps do greater things.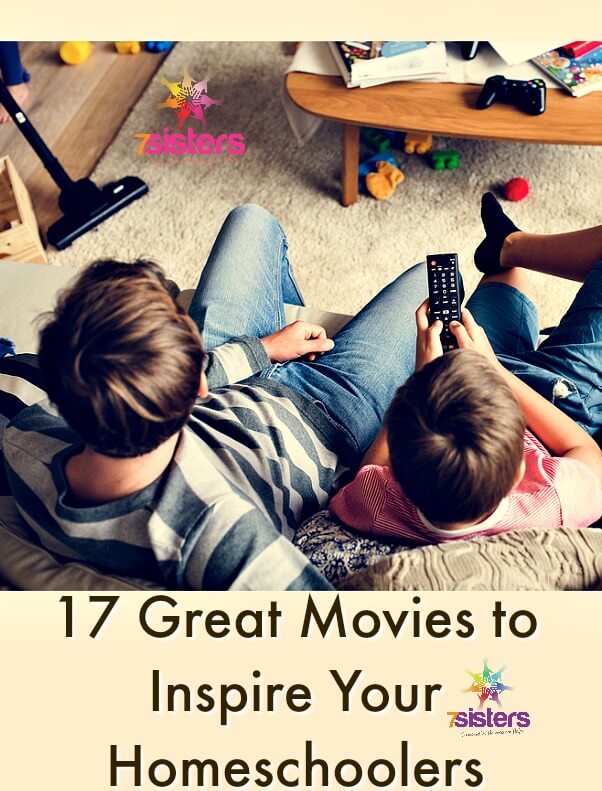 17 Great Movies to Inspire Your Homeschoolers
These inspirational films are great tools for homeschool families with teens. Teens need to be stretching themselves to think outside themselves and to catch glimpses of what God wants to do.
Here are my family's 17 Great Movies to Inspire Your Homeschoolers movie list:
1) Chariots of Fire– the story of Eric Liddle's courage in standing on his beliefs in the face of royal pressure during the 1920 Olympics. In 1982 it received many awards:
Award for Best Picture
Award for Best Music
Academy Award for Writing
Golden Globe Award for Best Foreign Language Film
2) Second-hand Lions– A coming-of-age story about a shy, young boy sent by his irresponsible mother to spend the summer with his wealthy, eccentric uncles in Texas. Uncle Hub's speech on how to be a man is one of the greatest speeches of all time!
3) Luther– Touching story of Martin Luther, well presented. death and hell, tell him this: I admit that I deserve death and hell, what of it? My favorite quote.  "So when the devil throws your sins in your face and declares that you deserve death and hell, tell him this: I admit that I deserve death and hell, what of it? For I know one who suffered and made satisfaction in my behalf. His name is Jesus Christ, son of God, and where He is, there I shall be also!"
4) Amazing Grace– William Wilberforce takes a stand against slavery that makes a great role model for our teens. My favorite quote, "Lord Charles Fox: When people speak of great men, they think of men like Napoleon – men of violence. Rarely do they think of peaceful men. But contrast the reception they will receive when they return home from their battles. Napoleon will arrive in pomp and in power, a man who's achieved the very summit of earthly ambition. And yet his dreams will be haunted by the oppressions of war. William Wilberforce, however, will return to his family, lay his head on his pillow and remember: the slave trade is no more.
5) Mother Theresa– Precious presentation on her life, faith, and values. One of her quotes, "The fruit of love is service. The fruit of service is peace. And peace begins with a smile."
6) Facing the Giants– Great movie on prayer! An action-packed drama about a Christian high school football coach who uses his undying faith to battle the giants of fear and failure.
7) Of Gods and Men– Moving story of the martyrdom of some Trappists monks in Algeria during the 1990s, a favorite of my grown kids.
8 ) Mr. Smith Goes to Washington– We love this precious story of standing for what's right- and the filibuster scene- wow!
9) It's a Wonderful Life– The greatest movie of all time! Sacrifice, priorities, goodness, angels! We can even help you create a quick unit study on the movie. Or if you would are thinking that is a great idea then read What You Should Know About "It's a Wonderful life." 
10) The Passion of Joan of Arc– Silent movie from old days, great cinematography, honest presentation. My favorite quote, "Dear God, I accept my death gladly but do not let me suffer too long. Will I be with You tonight in Paradise?"
11) Nicholas Nickleby– Anybody with a teenage son should watch this movie. What a role model!
12) The Lord of the Rings (trilogy)– These movies are rife with choices, sacrifice, meaning, and courage. If you want to read The Hobbit for some foreshadowing of The Lord of the Rings then I suggest our literature study guide The Hobbit. 
13) Sgt. York– Faith-filled, good person, seeking God and becoming a hero.
14) The Crucible– (Scary scenes at the beginning)- great story of standing for what is right.
15) Fireproof– I use this movie as homework in the marital counseling I do. Great chance to discuss healthy relationships with your teens if they are eager for dating.
16) Courageous– Thank God for Christian filmmakers who make movies on truly meaningful topics! Three cheers for having the role of the father in a positive manner.
17) Muppets Christmas Carol– One of the best presentations of Dickens ever! We watch every year in December as a family. We have written 5 Ways to Turn "Muppets Christmas Carol" into a Homeschool Unit Study. 
These films inspire discussion and wrestling with ideas. Follow up questions could include:
How is our time period similar or different from this movie?
What about the main character's decisions did you agree with? disagree with?
Did you admire the main character? What about him/her did you admire?
Were you inspired to do or think anything new?
Get Christmas Carol, Animal Farm, Sense and Sensibility. Read the book, do the guide, watch the movie!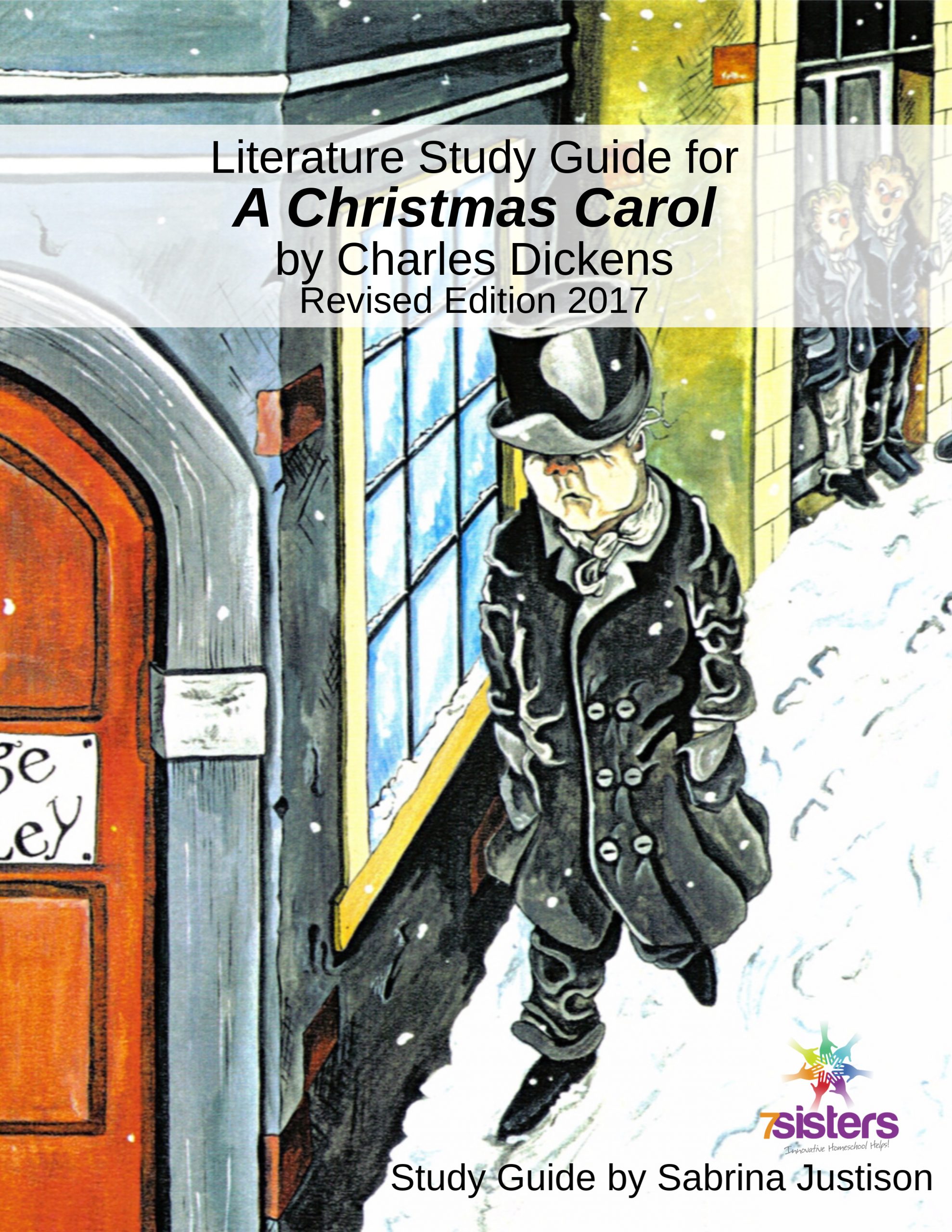 Speaking of movies, have you seen my vlog (non sequitur, I know)?  Coach your kids before they go off to college (or while they are freshmen)!
We have created Cinema Study Guides to help your teens achieve high school credit for watching and analyzing movies. We have over 20 movies to select from. Or you can get a bundle of them in the Cinema Studies for Literature Learning Curriculum: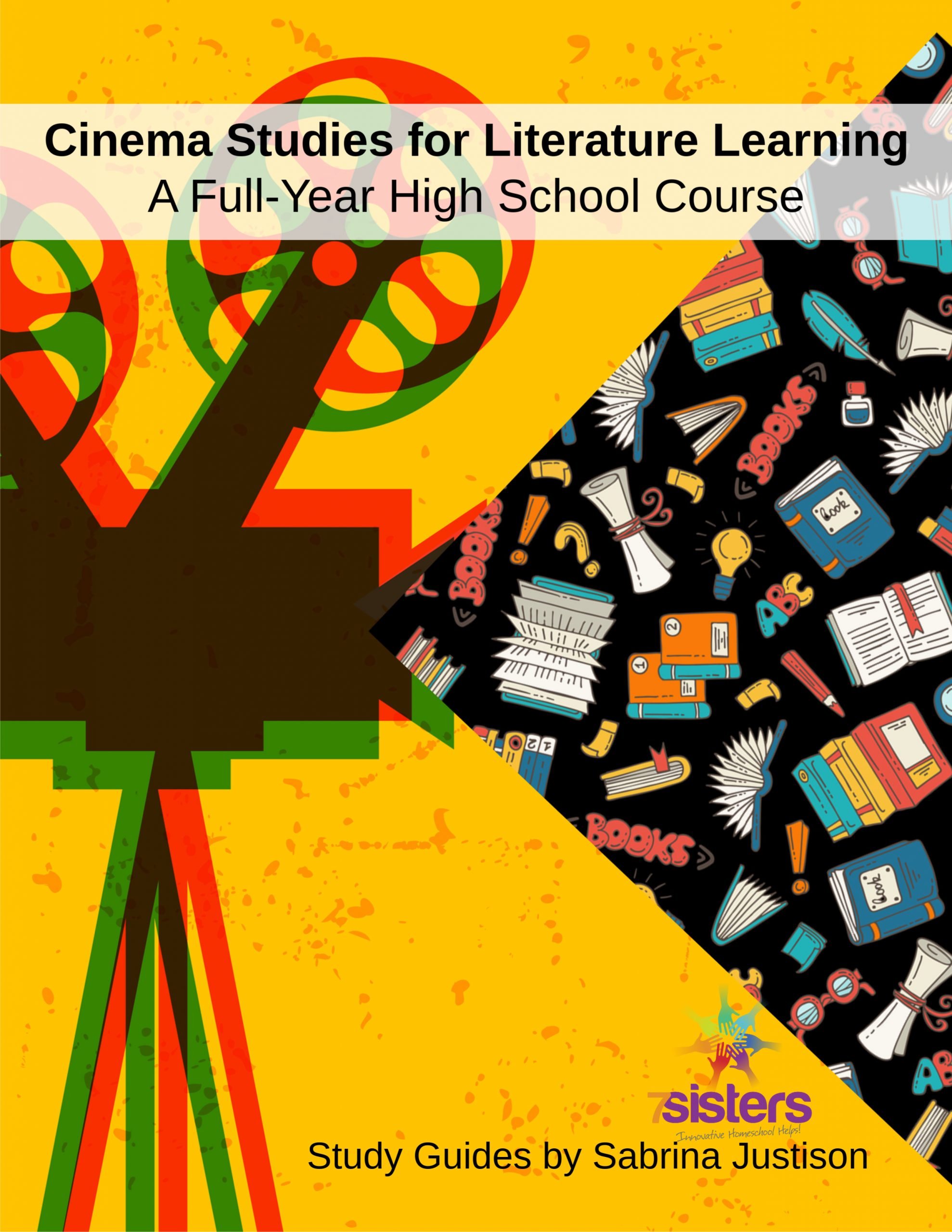 What people are saying:
Here's a post by Sara May discussing her family's experience with Cinema Studies for Literature Learning.
17 Great Movies to Inspire Your Homeschoolers
7Sisters email subscribers receive periodic practical encouragement, special offers and NO SPAM EVER.

Click the image above to periodically receive real homeschool value in your inbox.