Here are 5 reasons why literature study guides make homeschool mom's life easier.
Literature Study Guides Make Homeschool Mom's Life Easier
One of my favorite tools for increasing understanding when my homeschoolers are reading great works of literature is a literature study guide.  Here are some of the reasons why:
A study guide gives the student a focal point for that particular book. Some authors are masters of character development.  Others create intricate plots that have no holes in them.  Other authors use imagery and descriptive writing that fills my mind with pictures as I read.
Still others have a way with dialogue that tickles my ear even if I am reading silently.  There are so many different elements in well-written literature.  Using a study guide helps  students focus on one element, making it easier to then produce writing of their own about the book they have read.  It reduces the amount of times that a student says, "I didn't see any of that at all when I read it!"

Our 7Sisters guides don't overwhelm students with too many focal points. Each guide chooses one or two main ideas for homeschool high schoolers to master.
For instance, our popular guide for Huckleberry Finn focuses on
satire and irony and
noting unreliable narration.
A study guide creates measurable progress through a reading assignment. Yes, I know books have page numbers, and for some kids knowing that they have reached page 100 gives them a sense of accomplishment.  But especially for students who struggle to pay attention while they read, answering questions as they read creates a greater sense of territory conquered.
This is particularly helpful in challenging books like Plato's Republic or Les Miserables.
Study guides make discussion with others about the book easier to steer. If you are reading the book in a cooperative learning situation (a homeschool class or a book club, for example), using a study guide helps the group facilitator or teacher empower the students to join the discussion, and to feel that they have valid and complementary insights to add to those of their fellow-readers.  Again, a common focal point is very helpful when the time comes to articulate what they've read.
The deep theological concepts in CS Lewis' Narnia and Space Trilogy are favorites for group discussions.
A study guide provides a measure of accountability. While most of our homeschoolers spend much of their early lives cultivating Christlike character and are honest, they are still actually human.  The temptation to cheat is greater than ever, especially in the era of multiple online summary sites for literature.
Instead of actually reading the whole book, it can be tempting to only read a summary and slip by on that minimal knowledge of the story.  While a study guide may be partially completed when reading a summary, it is difficult to really answer all the questions without reading the book itself, and it requires thought and attention even if a "cheater" is using it….it's still a more careful treatment of the material even if the only actual reading done was an online summary.
This is a special temptation for classic literature. Use a study guide for books like Sense and Sensibility or Epic of Gilgamesh.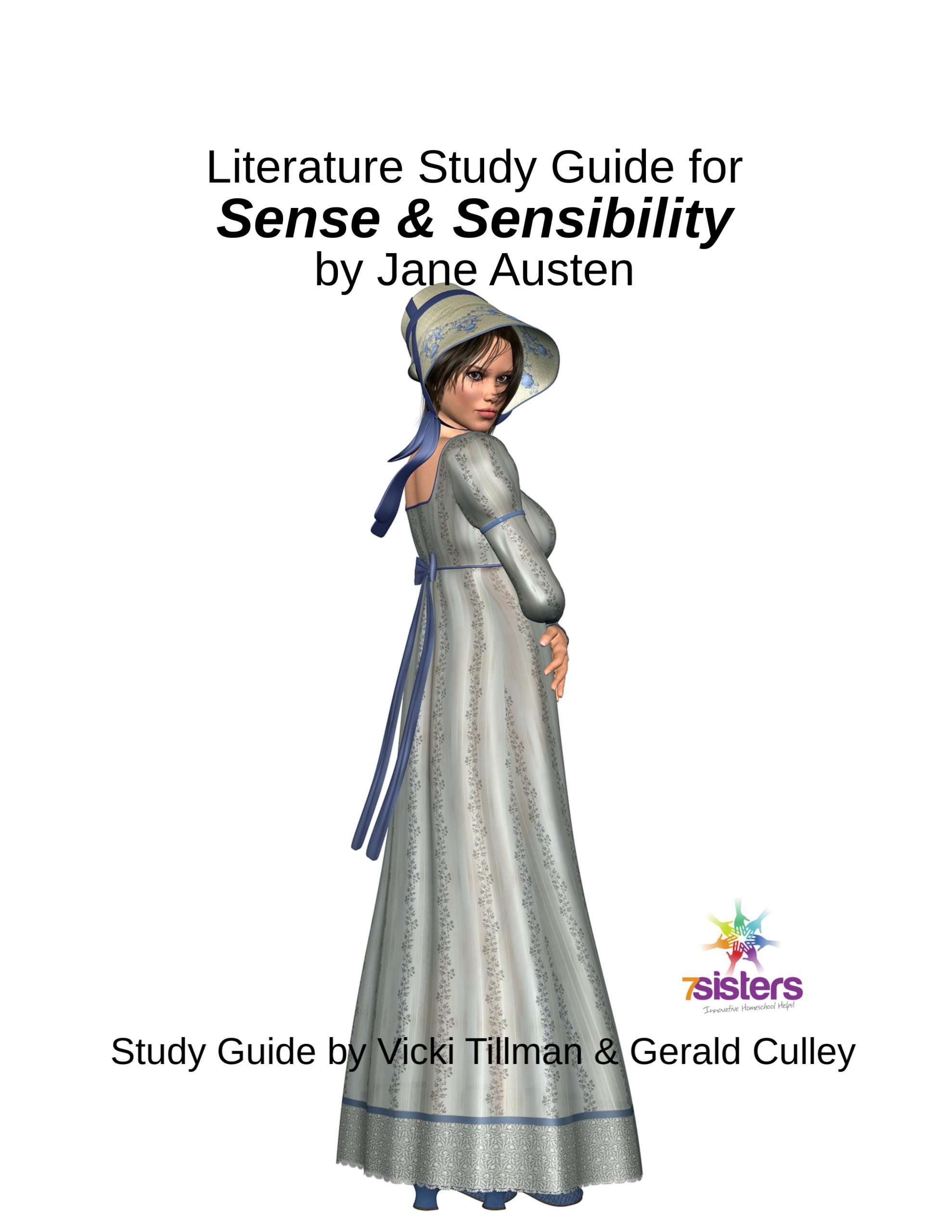 A study guide helps students with wandering attention. I have a child who really struggles to hold his attention on a fixed point; I call him a "dust in the air kid," because all it takes to steal his attention is a speck of dust floating by.  He can read a page, read every word on it, and all the while be imagining an entirely different story in his mind.  When the page is done, he is still completely unaware of what the author wrote.  Using a study guide as he reads helps him keep his focus on the pages in front of him.  Frequent, brief stops to answer a question help keep him from "zoning out" as his eyes move along line after line of text.
Great books like The Three Musketeers or The Good Earth would have been too much for him without a study guide.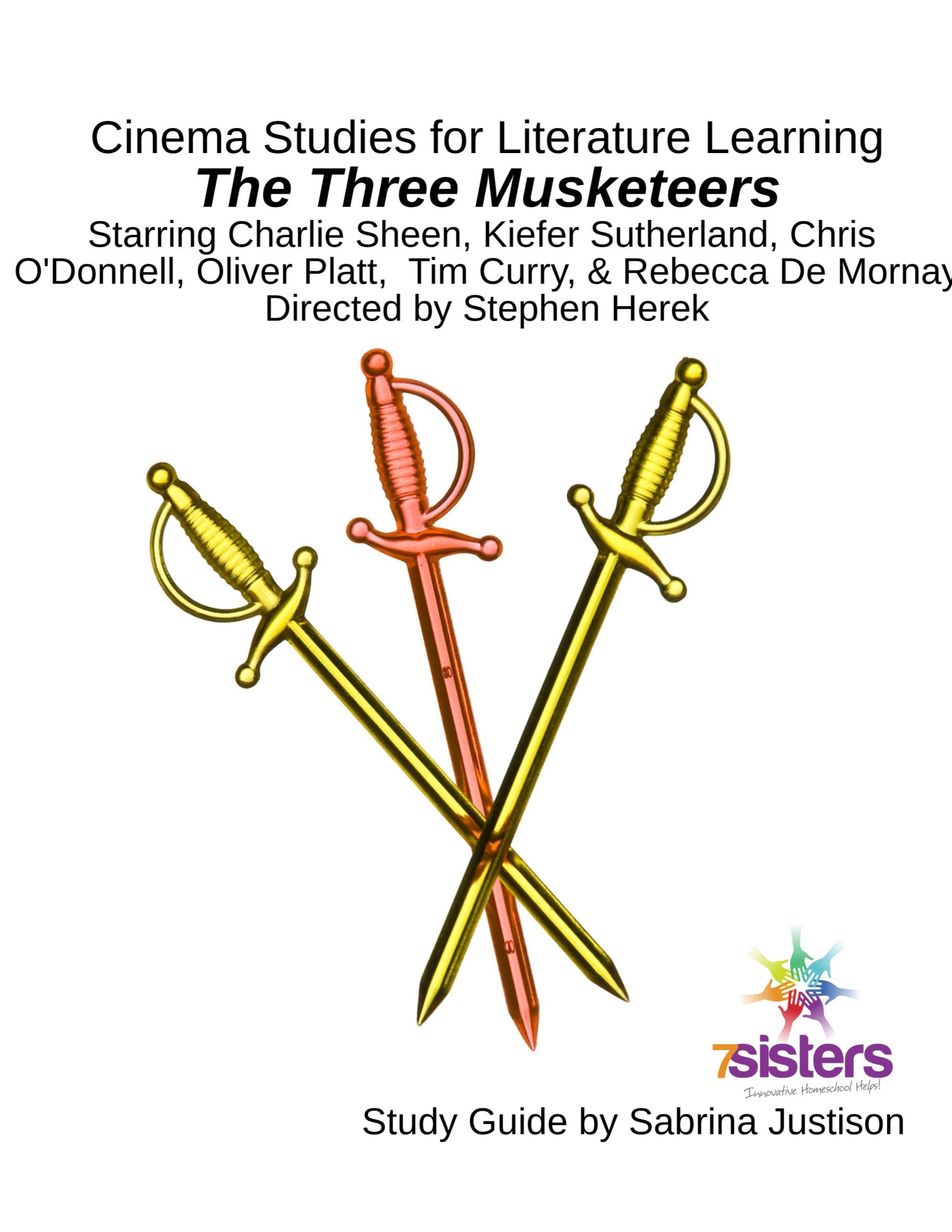 Literature is wonderful stuff, and any tools we can give our homeschoolers to help them appreciate it more fully are wise additions to their educational toolbox. 7Sisters' literature study guides are no busywork, don't-kill-the-book guides.
They are adaptable to various interest and ability levels with easy suggestions in the front of the guide. AND they are affordable. Download some today and make your life easier!
7Sisters email subscribers receive periodic practical encouragement, special offers and NO SPAM EVER.

Click the image above to periodically receive real homeschool value in your inbox.
Literature Study Guides Make Homeschool Mom's Life Easier