Here are five strategies to handle a reluctant learner in homeschool high school.
5 Strategies to Handle a Reluctant Learner in Homeschool High School
Not all teens were created to love learning. At least, not all teens love typical education: 3 R's, history and science. They have other gifts and interests and that is okay!
They may be called to be carpenters, auto mechanics or stay-at-home moms. Maybe they want to work with their hands. Perhaps God gifted them with intelligences in visual-spatial realms.
Unfortunately for these homeschool high schoolers (whether they love traditional education or not) they must earn required credits for graduation. There's no escape the transcript!
But what if they are other-gifted teens who are reluctant (even resistant) to learning? Here are five strategies to handle a reluctant learner in homeschool high school.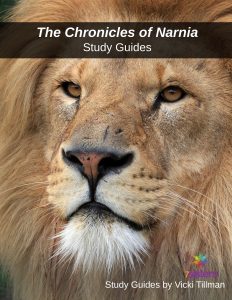 Accept who your teen is and who he is not.
Occasionally I have worked with homeschool moms who are upset about their teen's gifts. They desperately want their high schooler to grow up to be a college-trained professional. Unfortunately, every day of college-prep academics is a nightmare to the teen and a disappointment to the mom.
But when moms of other-gifted teens accept that their teen's "academic weakness" is not God's *OOPS*, then they can begin to accept- and enjoy- the wonderful strengths that God created in their child. Not all teens need to go to college. You can help your non-college-bound teen find success and fulfillment.
Try these ideas for academics:
*Help your teen discover interests and develop gifts.
Try some of these discovery activities:
Give them a dose of reality. Ease them into adult life by:
*Develop a lifestyle of service.
Honor God and increase happiness by making service a priority. Check out these posts  for some ideas.
*Expose them to character-developing opportunities.
Model for your teen a lifestyle of noticing truth, beauty and goodness. This is a practical way of helping teens develop good character:
Your teen may never love academics and that is okay. They will be prepared for life and develop some character as they muddle through the boring academics and invest time and inspiration in their interests. Someday they will thank you!
One last thing that might help: Here's a timeline for non-college-bound high schoolers.
Download some 7Sisters' level-able curricula to help your reluctant learner and try some of these strategies today!
7Sisters email subscribers receive periodic practical encouragement, special offers and NO SPAM EVER.


Click the image above to periodically receive real homeschool value in your inbox.
5 Strategies to Handle a Reluctant Learner in Homeschool Highschool