Here are 5 tips I used to homeschool my ADHD elementary kids.
5 Tips I Used to Homeschool my ADHD Elementary Kids
Two of my 5 kids were diagnosable ADHD when they were young. That was a great reason to homeschool them. We could gear curriculum, format, and schedules around their rhythms (or lack thereof). It was mostly fun…
Here are 5 tips we used in homeschooling our ADHD kids:
1) Short lessons
The definition of "short" varied by child (and by day). We worked until frustration built, then took a break to move and play. It stretched the homeschool day out longer but was perfect for my kids.
Your elementary homeschoolers can enjoy 7Sisters interactive literature study guides. Short lessons and fun! Download our FREE guide for Max Lucado's You Are Special.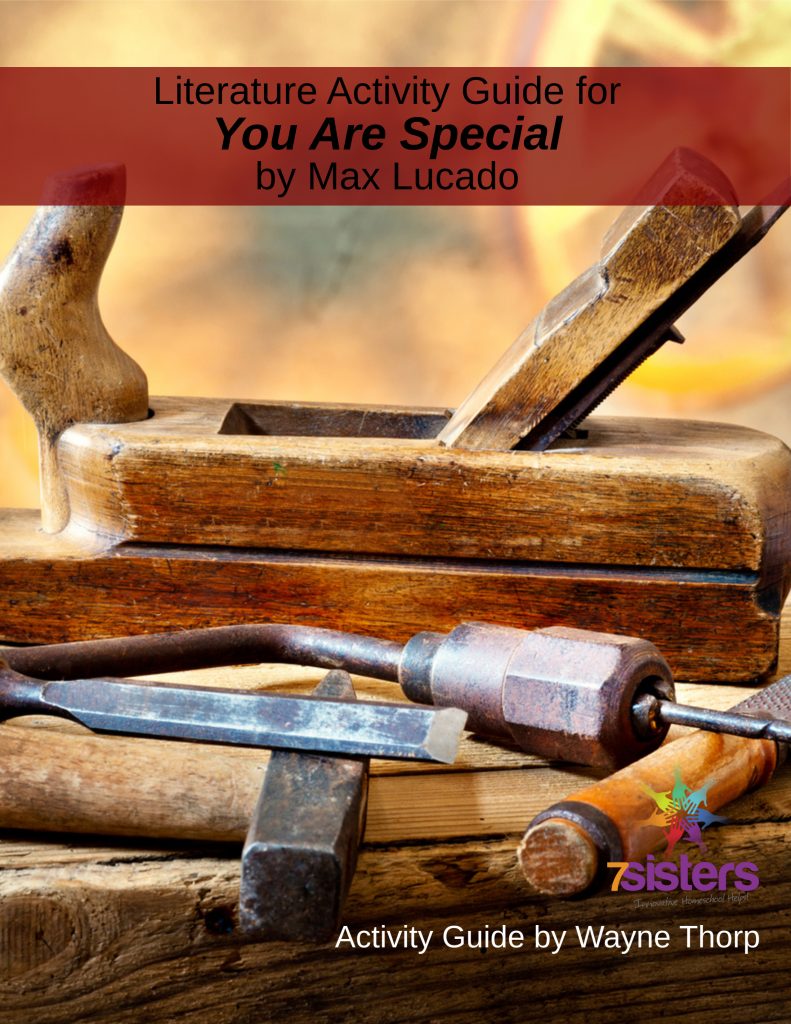 2) Lots of color
We often wrote spelling words and short papers with markers, crayons, and colored pencils.
3) "What should I be doing now?"
I would set a timer for one of my kids. Whenever it would beep, she would say, "What should I be doing now?" If she was on task, she got a sticker. Ten stickers earned a trip to the Dollar Store.
4) Movement as instruction
In their earliest days, we did addition and subtraction with hopscotch, would memorize Awana verses with homemade songs, and sometimes even do stretches during reading time.
5) Quiet time
For everyone's sake (especially mine), each day included a 30 minute quiet time after lunch. Each person would retire to his/her room and read, draw, build with Legos, or something similar. For 30 minutes, no one was talking to me. *yay*
My kids are grown now and doing just fine. Creative investment in the elementary years helped my homeschoolers to learn well.
Social Skills for Children is a great resource for equipping your elementary kids with tools they need to navigate life…whether they have ADHD or not!
7Sisters email subscribers receive periodic practical encouragement, special offers and NO SPAM EVER.


Click the image above to periodically receive real homeschool value in your inbox.
5 Tips I Used to Homeschool my ADHD Elementary Kids