Here are 5 ways to log public speaking hours for homeschool transcript.
5 Ways to Log Public Speaking Hours for Homeschool Transcript
Back in the day, when we were starting the homeschool high school journey with our first set of teens we were determined that our kids would be college attractive. We interviewed college admissions officers from several colleges in the area. One of the things they suggested was for teens to include at least one public speaking experience in every year's
Language Arts credit
. (
Check out this episode of The Homeschool Highschool Podcast
.)
For some of our teens that was EASY. They were natural-born actors, speakers, center-of-attention kids.
For some of our teens, they would have rather had all their teeth pulled…
But our local homeschool umbrella school included a yearly public speaking experience in Language Arts so everyone HAD to do it. So here are 5 of the most popular public speaking experiences our teens have done:
The dinner blessing at major family events (more than only the nuclear family attending). This is a great choice for shy 9th graders.
Church Christmas play. Another great choice for 9th graders. Then, they often get hooked on drama and join other drama productions.
Local speech competitions. American Legion, English Speaking Union, Poetry Outloud, ASCI competitions (our regional ACSI organization allowed our umbrella school to compete), and more.
Debate Team. Some of our teens loved this, some not. A few of the kids went on to college debate/forensics teams.
Homeschool Rhetoric League. My adult kids have all told me that Rhetoric League was the best thing they did in high school- maybe not their favorite- but the skills they learned have been important all through college and career. The activities in 7Sisters Speech curriculum are the exact activities we did in Rhetoric League.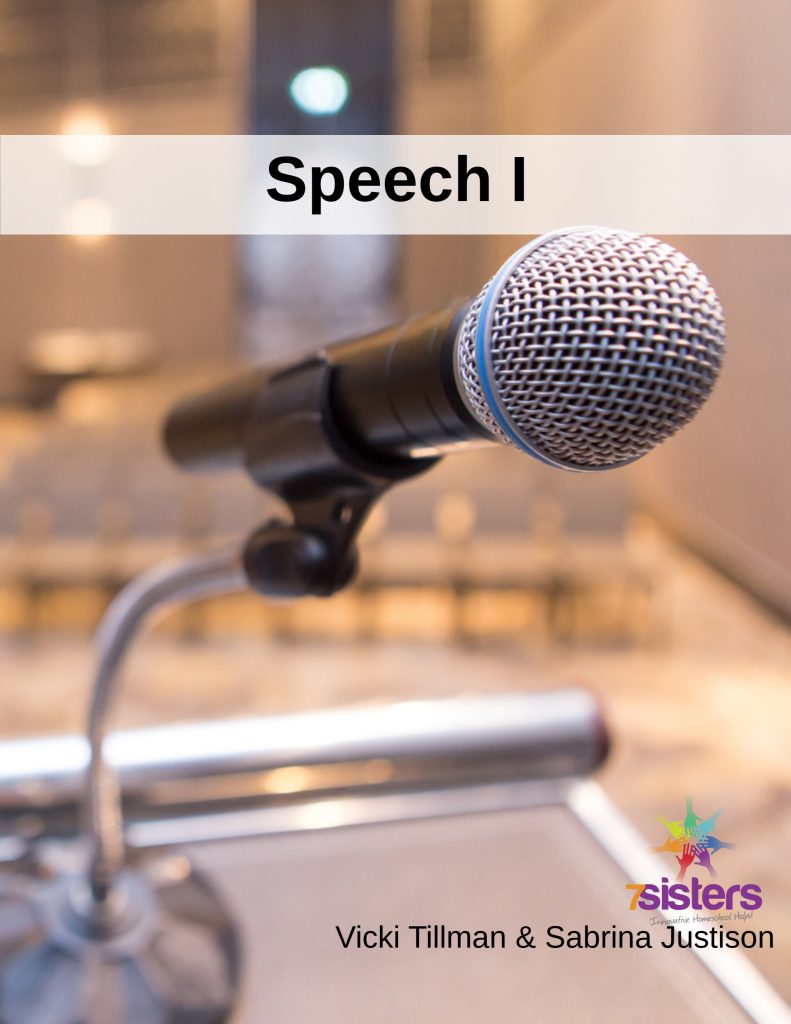 Here are some other public speaking ideas from one of our many 7th Sisters, Cynthia Dunn. Cynthia told us that her daughter:
Gave a presentation recapping the childcare work she provided that year for the children of the ladies in a weekly Bible study group
As captain of her swim team, she gave a short presentation speech at the year-end party thanking the coaches while giving them a gift from the team
Gave a year-in-review speech about our church's teen group to the congregation during a service
Note: If you have a teen with special needs, adjust the times and rigor of activities to meet their goals and abilities.
For more on teaching public speaking skills to your teens, check out this post in our Authoritative Guide series.
7Sisters email subscribers receive periodic practical encouragement, special offers and NO SPAM EVER.

Click the image above to periodically receive real homeschool value in your inbox.
5 Ways to Log Public Speaking Hours for Homeschool Transcript