Here are 5 ways to teach teens to be thinkers, not parrots.
5 Ways to Teach Teens to be Thinkers, Not Parrots
Many homeschool parents grow weary during election years or during tough international/national events trying to decide how much of the rhetoric should be allowed in the home via social media or even family discussions.
It would be easy to say: NONE.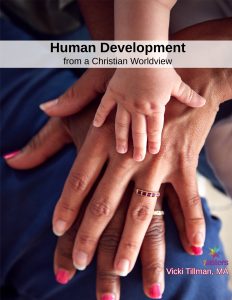 But that is not developmentally appropriate for teens. Any mom who has been through Human Development with her homeschool high schooler knows that teens are entering into *metacognitive* brain development. This means that somewhere in the teen years, young peoples' neurons develop enough that they can see life from several perspectives (they can even think about how they are thinking).
Teens, according the Erikson's developmental theory (also in your teens' Human Development course), are also trying to figure out who they are and who they want to be. (This applies many things like clothing and music styles, political ideologies, college majors they will choose, etc.)
Teens sometimes want to "try on different hats" or sometimes they just simply follow their parents' or other influential person's lead. There are some downsides to either of these possibilities:
Teens who try on different hats can sometimes blindly follow some interesting person's ideas without ever thinking it through- but they follow because it is different from their parents' ideas.
Teens who without questioning follow their parents' or some other influential person's lead, sometimes do some serious questioning when they reach young adulthood.
Either one of those possibilities might end up with some wise and mature decision making OR some ridiculously poor decision-making that can be simply parroting of a powerful but poor role model's ideas and actions.
How do you teach teens to be thinkers, not parrots?
*Teach them Scripture. Teens really need to be able discuss Scripture and compare those discussions to what the Bible says. When they are talking about hot topics with peers or adults, it is harder to be snookered by an influential but misguided person if they know God's word.
This sounds cheesy maybe, but over the decades that I've been working with homeschool high schoolers I've been surprised by how many are not familiar with actual Scripture.
*Teach them to pray. Metacognitive teens outgrow simple "bless me and mine" prayers. Teach them to pray creatively (download one of our interactive prayer journals), pray traditional prayer forms, pray in intercession for the nation, etc. Prayer-empowered teens can be thinkers, not a parrots.
*Teach them philosophy. Really. Philosophy underlies everything in life: fashion, politics, culture, etc. If teens know some basic philosophy, they can catch good ideas and bad ideas for themselves.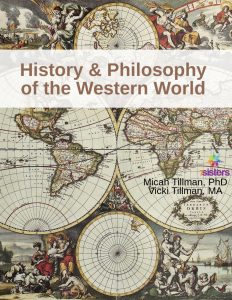 That's why we have 2 philosophy courses at 7Sisters: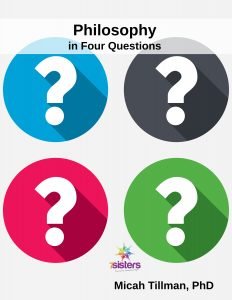 *Include a basic Apologetics course in their homeschool high school curriculum. 7Sisters offers a FREE, interesting apologetic series from Good Answers Ministries. Each lesson is YouTube video that is understandable and requires NO background in apologetics or preparation time.
*Give them real-life and paper role models. Involve them in service projects with wise leaders, get involved as a family with good causes and church activities, read books about brave and good people. With a variety of solid role models, teens have a better picture of what brave and wise adulthood looks like.
These are some basic ideas for teaching teens to be thinkers, not parrots.
Click here to read about encouraging critical thinking skills in your teen.
7Sisters email subscribers receive periodic practical encouragement, special offers and NO SPAM EVER.


Click the image above to periodically receive real homeschool value in your inbox.
5 Ways to Teach Teens to be Thinkers, Not Parrots
SaveSave
SaveSave