Here are 7 no-fail Steps in choosing curriculum for homeschool high School.
7 No-Fail Steps in Choosing Curriculum for Homeschool High School
Stressed about what curriculum to use for each subject in your homeschool high school? We can help with these 7 *no-fail* steps for curriculum choice.Back in the early days of homeschooling, when I was homeschooling high school with my oldest, there wasn't much curriculum to choose from. That made the choices easy!
But as each of my kids entered high school, there were more and more choices. It is a good problem to have! Here are my seven steps in curriculum choice:
1) Remind yourself of your 4 year goals
If you want to truly have success in homeschooling high school, you need goals. Goals will help you with your planning. Also, having goals will keep you on track.
Remember to include your teens in the planning process! If you have their buy-in on the goal-process, they will better own their education.
Here are some questions that will help you set goals:
Curriculum choice is affected by these goals.
Remember: 7Sisters curriculum is level-able to different needs and goals!
2) Write down this year's priorities and goals
Written goals are much more powerful because you are more likely to remember them if they are written. Not only that, but written goals help you say "yes" or "no" to new opportunities that come along. You can look at the goals and say:
Is this opportunity something that will enhance or detract from the goals?
Also, written goals are important because it helps you weed out curriculum choices that, while they may be this year's hot topic, are not in this years goals. This is a money and time saving activity!
Here is a post about homeschool goal setting.
Since we mentioned saving money…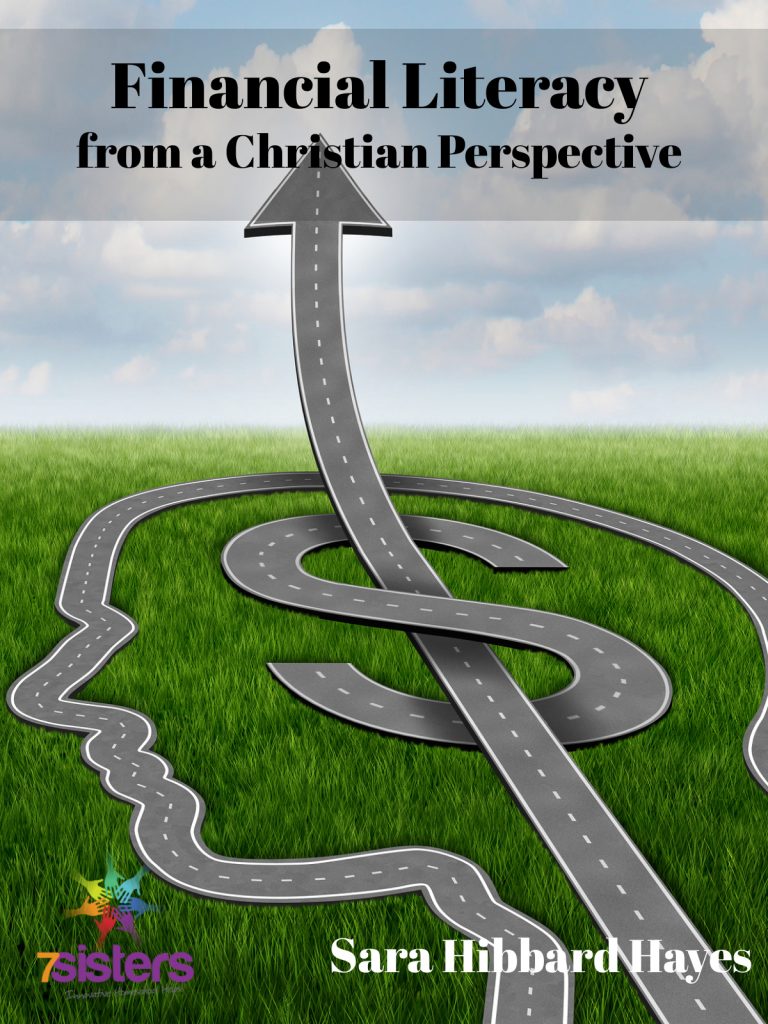 3) Write down your budget
Then stick to it! Sticking to it can be the hard part. There is SO much awesome curriculum out there that it is easy to overspend. Knowing the budget helps!
BTW- If you are in a state that reimburses for curriculum, 7Sisters has curriculum that has been adapted to their requirements.
4) Invite your teens to join you in choosing curriculum for homeschool high school
In helping you choose and manage the budget for curriculum, they gain great life skills. Not only that, but when your teen joins you in the curriculum-choosing process, you get better buy-in.
A teen that chooses curriculum is a teen that uses their curriculum!
You might want to start with 7Sisters' interactive, inspirational Financial Literacy curriculum. Financial Literacy may be one of the most important life skills teens learn during their homeschool high school years. Experiencing the skill of budgeting while choosing curriculum is a good place to start!
Here is a post on including teens in the choice making.
5) Consider the best format for this year's courses
Discuss with your teens whether this is a good year for:
No busywork, adaptable digital texts and literature and writing guides from 7Sisters
Asynchronous, self-paced online courses such as
Some live online courses such as the ones from our friends at
Or should some or all of the courses be at home
Check out this post with resources for frugal or free curriculum
6) Download this helpful PDF
For more on how to choose curriculum, check out this download:
7) Pray about it
(Well, this should have been first on the list AND last on the list…)
Prayer about our daily-life issues like homeschool curriculum is as important as praying about big things like our nation's leaders. Model this for your teens; it will be a help! Here's an economical but fun prayer journal for moms or teens.
Here's a secret:
The reason why these seven steps are no-fail, is that there is no failure in choosing homeschool curriculum! When you do your best and give it prayer, you can relax.
Then remember, even curriculum that doesn't work for your family isn't a loss, it's a learning! And if you need to toss a curriculum you bought, that's okay! Get started by reading this post about 50 Ways to Scrap Your Schoolbook!
This post also deals with evaluating whether you chose the wrong curriculum – and what to do if you did!
Read about 7Sisters' curriculum philosophy.
7Sisters email subscribers receive periodic
practical encouragement, special offers and NO SPAM EVER.


Click the image above to periodically receive real homeschool value in your inbox.
7 No-Fail Steps in Choosing Curriculum for Homeschool High School