Here are 7 no-fail Steps in choosing curriculum for homeschool high School.
7 No-Fail Steps in Choosing Curriculum for Homeschool High School
Stressed about what curriculum to use for each subject in your homeschool high school? We can help with these 7 *no-fail* steps for curriculum choice.
Back in the early days of homeschooling, when I was homeschooling high school with my oldest, there wasn't much curriculum to choose from. That made the choices easy!
But as each of my kids entered high school, there were more and more choices. It is a good problem to have! Here are my 7 steps in curriculum choice:
1) Remind yourself of your 4 year goals. Is my homeschool high schooler college bound? (You'll need college prep or higher level for your core-subject texts). Career bound (you gave much more flexibility)? Busy developing an interest or talent (you must balance rigor and time needed for extracurriculars)? Curriculum choice is affected by these goals.
2) Write down this year's priorities and goals. Written goals are much more powerful. Here's a post about homeschool goal setting.
3) Write down your budget. Then stick to it!
4) Invite your teens to join you in choosing curriculum for homeschool high school. In helping you choose and manage the budget for curriculum, they gain great life skills. You might want to start with 7Sisters' interactive, inspirational Financial Literacy curriculum. Here's a post on including teens in the choice making.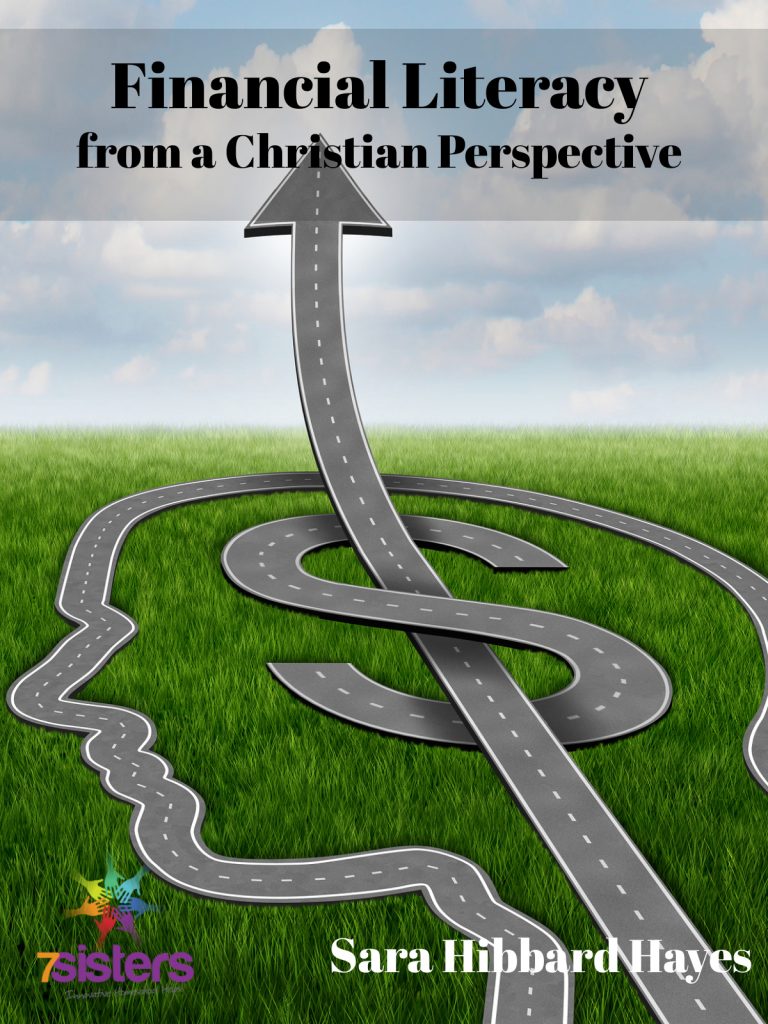 5) Consider the best format for this year's courses. Is this year a good time for some online courses, co-op courses or should some or all of the courses be at home?
6) Download this helpful PDF. How to Choose Homeschool High School Curriculum has even MORE ideas!
7) Pray about it. (Well, this should have been first on the list AND last on the list…) Prayer about our daily-life issues like homeschool curriculum is as important as praying about big things like our nation's leaders. Model this for your teens, it will be a help! Here's an economical but fun prayer journal for moms or teens.
Here's a secret: The reason why these 7 steps are no-fail, is that there is no failure in choosing homeschool curriculum! When you do your best and give it prayer, you can relax. Then remember, even curriculum that doesn't work for your family isn't a loss, it's a learning!
And if you need to toss a curriculum you bought, that's okay! Get started by reading this post about 50 Ways to Scrap Your Schoolbook!
This post also deals with evaluating whether you chose the wrong curriculum – and what to do if you did!
Read about 7Sisters' curriculum philosophy.
7Sisters email subscribers receive periodic practical encouragement, special offers and NO SPAM EVER.


Click the image above to periodically receive real homeschool value in your inbox.
7 No-Fail Steps in Choosing Curriculum for Homeschool High School