By request: A Timeline for non-college-bound homeschool high schoolers.
A Timeline for Non-college-bound Homeschool High Schoolers
Many teens have a wonderful future ahead after graduation that does NOT include college!
There are so many careers that do not require college. Teens who are called to those careers can be preparing during high school so that upon graduation they are comfortable with the next steps in life.
With that in mind, we are sharing the timeline that we have used with those of our homeschool high schoolers (and the local homeschool teens that we advise). The timeline is just a suggestion. It can help you and your teens plan their high school years but be sure to adjust the timeline to fit each teen's needs (and each family's needs).
BTW- for a college-bound timeline click here.
Adjust this timeline to suit your teen's needs!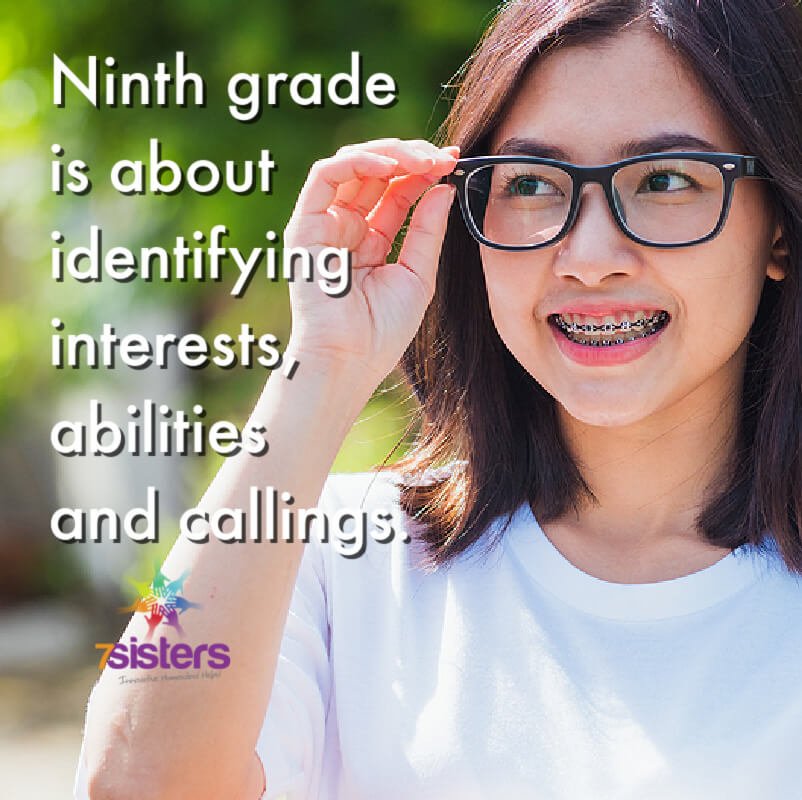 Career Planning Timeline for Homeschool High School: Ninth Grade
Ninth grade for non-college-bound homeschool high schoolers is about identifying interests, abilities and callings. Identifying these things can help guide the rest of your homeschool high school planning.
First off, remember that spring semesters can be great for getting things done, so here's a post to help you plan your spring!
Invest in your teen's interests
Many teens have emerging interests. Ninth grade is a good time to discuss these and see if there are interests that have a career angle to them.
For instance:
A teen with an interest in online gaming might be benefitted in learning some game development or coding. This is not necessarily to push them into a career decision, but simply to invest in and expand interests. They will know later if this becomes a career interest. Until then it is simply good to invest. (If you can, log hours and record this as an elective credit on the homeschool transcript.
If your teen does not really have clear interests, high school years are important years for exploration.
Do some projects around the house and begin working on credits in Home Maintenance and Home Economics.

You do not need to earn both credits during ninth grade. Start a log sheet and fill out hours over the high school years until a credit has been earned. Learn more on life skills credits here.

Explore some new interests

Go on some family field trips to new places
Learn a new hobby or fitness routine
Do some volunteer work
Join an interest group or club activities
Pick an out-of-the-box subject to study, for example: Early Childhood Education
Invest in your teen's skills or abilities
Many teens struggle with self-doubt. This is a good time to help them identify their skills and abilities:
Ask a mentor, youth group leader or other trusted adult explain your teen's strengths to them
You can do yourself a favor by checking out these two interviews with Anita Gibson on Homeschool Highschool Podcast (and get her helpful, helpful book: StarFinder to help you identify your teen's strengths as well as your own). We are not affiliates, btw.
Make the most of your homeschool high schooler's strengths and be creative about their "weaknesses". You can turn weaknesses into positives when you have a positive (and God-trusting attitude). Here's a post that gives creative ways to handle basic credit earning for special needs teens.
Career Planning Timeline for Homeschool High School: Tenth Grade
Tenth grade for non-college-bound homeschool high schoolers is about building on the skills and discoveries of ninth grade. Keep on exploring and developing interests, skills and abilities.
Keep the academics on course. Discuss with your teen whether to level up any courses. (Since your teen does not need a college-prep transcript, he will only need to level up in courses that are of interest to him.)
Do a Career Exploration course
This is a good year for Career Exploration. Teens who have a clue what they want to study in college will feel more solid after completing Career Exploration curriculum and some career oriented experiences. Teens who don't have a clue yet, will benefit from a thorough Career Exploration curriculum to help them understand themselves and clarify their thinking.
Tenth graders will often change their minds about careers. That's just part of their developmental process. There is never a wasted experience. Help your teen to work on bouncing back (developing a growth mindset), if she explores a career then change her mind about it.
For teens interested in the military, check local recruiters and see what they are looking for
Ask what they suggest. Should your teen:
Get involved in Civil Air Patrol
Take the ASVAB
Attend some summer camps or activities offered by the recruiter
Discuss possible training programs for a trade
Tenth grade is a good time to discuss training possibilities. Often there are age restrictions, so they may not be able to get started in a program but this is a good time to do some gentle research. (In fact, training programs would be a good topic for a paper. Do you have a reluctant writing teen? 7Sisters has post on what kinds of writing a non-college-bound teens should know a freebie report-style paper writing guide  
Homeschool high schoolers can often find training at:
Remember to keep everything on the transcript!
Record electives, extracurriculars, service and competitions.
Extracurriculars optimally will show several years' commitment (leadership helps, too)
BTW- Don't wait until senior year to work on the actual transcript. Keep it up to date
Career Planning Timeline for Homeschool High School: Eleventh Grade
Junior year is about career exploration: it is about trying on hats with varying internships or other training (mentioned above). Make a point, if possible to do at least one time-limited internship.
Make sure that you keep the transcript up to date.
Good grades
Stay on track with courses for graduation
Extracurriculars
Service
Competitions
Decide if your teen will do dual enrollment classes this year
Career Planning Timeline for Homeschool High School: Twelfth Grade
This is the big year! So much to do! Senior year is about taking concrete steps for life after graduation.
Create good memories
Make sure your senior has time:
To relax a little and to create good memories
Stay calm!
This one's for you, Homeschool Mom. It is so hard not to get stressed when you have a senior. Here are some ways to handle the "I've Got a Senior Panic". Here's another post on helping teens manage stressful times.
Work on plans for post-graduation
Create an experiential resume

Work with your teen to create an experiential resume. Because teens have had few paid working experiences, a traditional resume may not be useful. However, a resume based on their rich experiences can really be helpful.

Work on interview skills

This is so important! Have your teen practice answering interview-type questions!

Soft skills
Read more about the senior-year schedule for non-college bound students.
The earlier you start planning, the better.
You, too, can enjoy your "just average" teens and prepare them for the life God has planned for them. Homeschool high school for career-bound teens: you CAN do it!!
7Sisters email subscribers receive periodic practical encouragement, special offers and NO SPAM EVER.

Click the image above to periodically receive real homeschool value in your inbox.
A Timeline for Non-college-bound Homeschool High Schoolers