7Sisters Cousins Club – Meet the Cousins!
7Sisters Cousins Club is a group of our favorite women who are marvelous resources for homeschooling families. Each brings special gifts to the 7Sisters community:
Homeschooling experience
Leadership in her niche
Godly wisdom
Marvelous resources and ideas
Introducing our 7Sisters Cousins Club!
The Cousins will be sharing their wisdom and encouragement through blogposts. You do not want to miss their resources also, so check out their websites.
Cheryl Carter, MS, MFA 
Cheryl is a busy mother currently homeschooling her twin sons. She is an active member of her local home school group, where she serves joyfully. In addition to teaching college English and creative writing part time, she is the founder and CEO of Life Legacy Books and The Capable Scholar. Cheryl's presentations are thorough and insightful. She has degrees in English (BA), Special Education (MS), and an MFA in Creative Writing. She also has post graduate certificates in Counseling, College Advisement and Diversity, Equity & Inclusion. Cheryl serves on the prayer and marriage ministries at her local church. In her spare time, she enjoys reading, writing and singing to the LORD, when only He can hear her.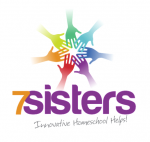 Stacey Lane Clendaniel
Everyone knows and loves Stacey! She is the powerhouse who keeps so much running at 7Sisters: social media, website details, writing posts and troubleshooting. Because Stacey is Stacey, we wanted her to also be a Cousin. After homeschooling her four kids, she has lots and lots of wisdom to share with our 7Sisters community. Stacey has chatted with us on Homeschool Highschool Podcast several times, including: Parenting and Adult Kids and How to Handle When You Finish Homeschooling. She has already written posts here at 7Sisters such as the popular Authoritative Guide to Homeschool High School Transcripts.
Natalie Mack, MEd
Natalie Mack is always in demand, so we are blessed to have her as a Cousin! Besides being a homeschool mom of five (three college graduates, one in college and one homeschooling high school), Natalie serves the military homeschool community through Natalie Mack LLC where she mentors military homeschoolers. She also develops and is leading HSLDA Military Outreach Program. She is a speaker, writer, and president of the military homeschool group at Fort Belvoir. Homeschool moms have been finding Natalie's book/journal "101 Tips for Homeschooling" to be inspiring and helpful. We have chatted with Natalie about her tips for homeschooling on the Homeschool Highschool Podcast.
You can find her at Natalie-Mack.com and Natalie-Mack on Facebook.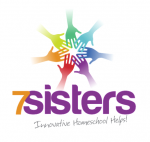 Dr. Rochelle Matthews-Somerville
Dr. Rochelle is a powerhouse of wisdom and experience. While being homeschool mom of six, she wears several hats including serving as special needs consultant for Homeschool Legal Defense Association. She also heads EFMEducation.com, where she is dedicated to helping young people with autism and other learning and developmental disabilities lead healthy, productive lives. Rochelle has twenty-five years of experience supporting families understanding community resources and supporting learners of all ability levels to become global learners prepared for the future. She has also served as a university professor, special educator, autism specialist, and resource teacher.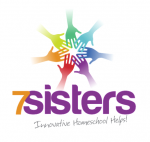 Sarah May
Sarah May has been on the homeschooling journey with her husband and two children since 2015. In 2018, she created Freedom Homeschooling to help parents find free and affordable homeschool curriculum. Her goal is for every family who desires to homeschool to be able to do so with high-quality materials, no matter their budget. While Freedom Homeschooling's primary focus is frugal homeschooling, Sarah also enjoys sharing homeschooling tips, advice, and encouragement.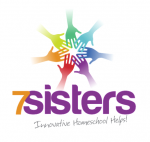 Ticia Messing
Lots of homeschooling moms already know and love Ticia Messing through Adventures in Messy Life, where she shares unit studies for history, geography and books with movies. She has lots of tips for fun hands-on science and meaningful Bible curriculum. Ticia's three kids are all homeschooling high school (her sons are twins so at least they are in the same grade!). If you want to follow a really fun Twitter account, follow Ticia! We have chatted with Ticia on Homeschool Highschool Podcast about volunteer opportunities for teens, and her book and movie ideas.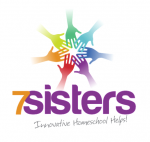 Karim Morato, MEd
Karim is a joyful person and spreads that joy to all she meets! A very busy homeschool mom of three (two in college and one homeschooling high school), Karim serves as advisor and consultant to the Hispanic homeschool community through HSLDA. Karim holds a Masters degree in Curriculum and Online Learning in has homeschooled her three children for more than a decade. She loves helping teens learn Spanish, so she offers popular online courses at Homeschool Spanish Curriculum. Karim recently shared on the Homeschool Highschool Podcast about resources for teaching Spanish.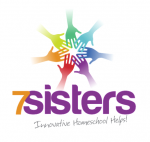 Sue Sobczak
Sue spent 20 years in the Army before retiring from the military (which included a combat tour during Operation Desert Storm).  After ten years on active duty with experience as a Coronary Care Unit nurse, and an Adult Nurse Practitioner, Recruiter, Nurse Manager, etc., she transitioned to the Army Reserve, and she and her husband Steve started having their six kids.  She homeschooled all of her children for twenty-two years and the fifth graduated recently.
In her role as life, Sue enjoys helping others use their God-given talents, pursue the dreams God placed in their hearts, live their best life and write the story of their life that they want to live. She specializes in helping homeschool parents make to most of each child's uniqueness (check out her interview with us on the Homeschool Highschool Podcast. Sue has walked the walk, discovering and helping to develop each of her homeschool high schoolers interests, skills and talents.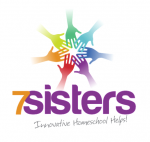 Betsy Sproger
Lots of folks know Betsy from BJ's Homeschool. Betsy has been a long-time friend and sharer of homeschooling wisdom related to homeschool high school families and college questions. (She offers a simple to read step-by-step guide for families with teens who are headed to college.) Because homeschooling can get expensive, Betsy gives guidance in finding frugal high school curriculum in all subjects. Betsy helps high school at home in being purposeful and FUN whilt building memories. She says,
"Some of my favorite memories of homeschooling happened during those "dreaded" teen years".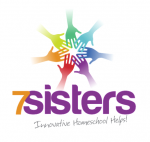 Angela Taylor
Angela is a wife and mom who is passionate about faith, family, homeschooling and connecting with others. She helps homeschool moms find joy (check out the videos on her website!!) and encouragement in their day-to-day living with homeschooling and beyond. Angela blogs and vlogs at Schooling with Grace. Besides homeschooling her own children, Angela is a leader in her local homeschool co-op, so she has a wealth of experience and ideas to share. Check out Angela's fun resources that key to favorite children's books, such as teaching sequencing with Dragons Love Tacos and her review and up-close look at 7Sisters Joey Monster book and learning activity guide series.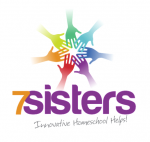 Teresa Wiedrick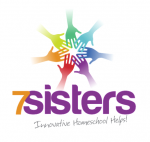 We are SOOOOO excited to have our 7Sisters' Cousins join the team!  They will be sharing their homeschooling wisdom through 7Sisters blog posts.  We are looking forward to learning from and feeling encouraged by our Cousins! Check out their websites and look for links to their resources on our new Stuff We Like page!