Here's another secret of success for homeschooling high school.
Another Secret of Success for Homeschooling High School
Periodically, we like to share some of the secrets of success that we've discovered as we've homeschooled our teens. Adolescence can be challenging years but we have loved it. In fact, we 7Sisters say that homeschooling the high school years are the best years of all.
So, what are the secrets of success?
Secret #1 is prayer, of course! No way can a homeschool mom find success if she's not interceding for her family and her homeschool. Our connection with God and our assurance that He knows our family and loves us is the assurance we need that we can do this challenging job.
Secret #2 is affirmation. If we can give our teens encouragement, affirm them when they have done well, affirm that God loves them and we love them, they will have more strength for the trials and tribulations of the rigors of high school.
Now we are going to talk about another secret of success for homeschooling high school:
Relationships!
We totally agree!
Have you ever met a mom who had a gazillion rules for her teens? What did you notice about the success of their homeschooling?
Often, when parents have a rule-oriented home, the rules take the place of communication and growth. It is so much easier to not wrestle through a teen request or curiosity…just set a rule about everything. No further thinking or discussion required!
Unfortunately, rule-oriented families sometimes have teens who are secretly angry, anxious or stifled. They may look good on the outside, behave well according to the rules and do their lessons. But inside they are just waiting to *get out of here*.
One simple and unimportant example of this was a teen I'll call *Sally*. She was a friend of one of my kids. When she was growing up, the family rules said her room must be spotless all the time, her closet and drawers neat and tidy, and her bed made up military style. It sure looked great (my kid was always impressed). However, the relationships with parents we strained, Sally did not have much voice in her education, styles of decorating, or other areas. The family loved each other very much, but there was tension.
Sally and my kid ended up in the same dorm in college. I was informed by a bemused kid that Sally's dorm room was the messiest of all!
That is a true story and a silly example. You may be able to think of sadder stories than that one.
What is more important than rules?
Another Secret of Success for Homeschooling High School: Relationships!
How do you create a great relationship with your teens?
Pray (of course)
Listen…daily, with focused attention and non-judgmentally
Believe in your teen
Give grace
Spend time together (And speaking of that, one educational way to spend time together is to watch cinema for literature. When you use our Study Guides for Cinema Studies for Literature Learning, it will be educational fun!)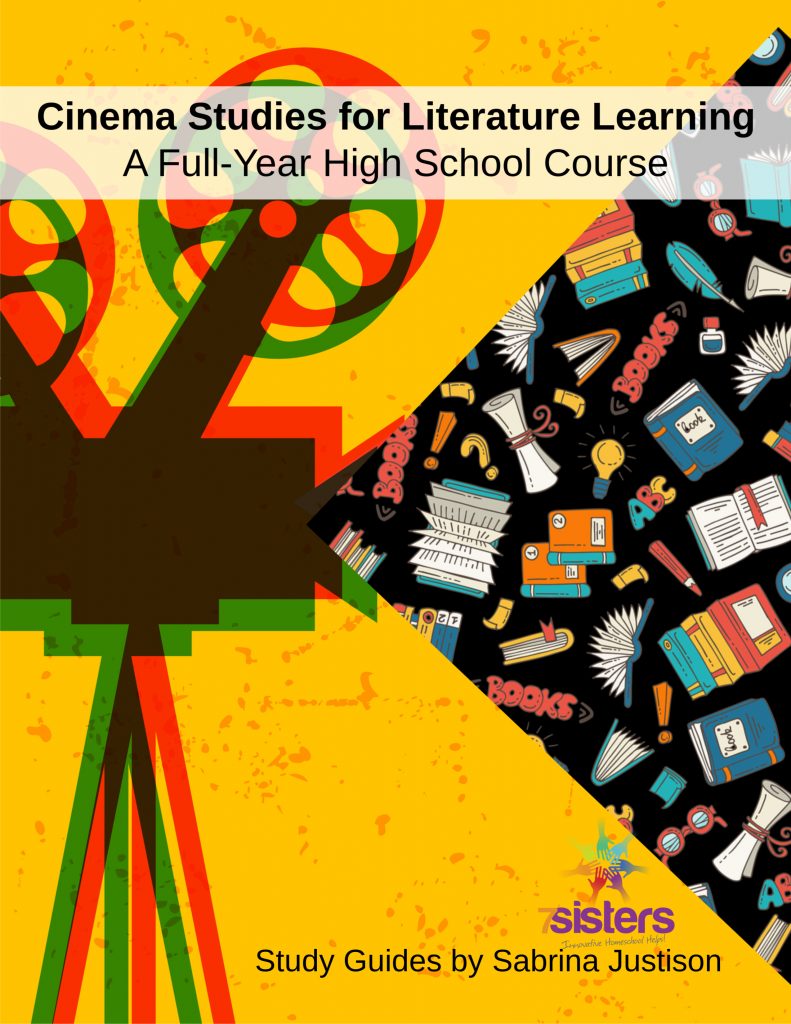 AND…also have a few, reasonable rules that are always enforced without making a scene
Want some tools to keep your teens from being miserable.
Want more thoughts on relationships with your homeschoolers? Here's a post I wrote for our friend, Jessica, at Intentional in Life. Hop over and read it.
7Sisters email subscribers receive periodic practical encouragement, special offers and NO SPAM EVER.

Click the image above to periodically receive real homeschool value in your inbox.
Another Secret of Success for Homeschooling High School