With a competitive job market and pressures of modern adulthood, it is more important than ever to teach life skills for homeschool teens.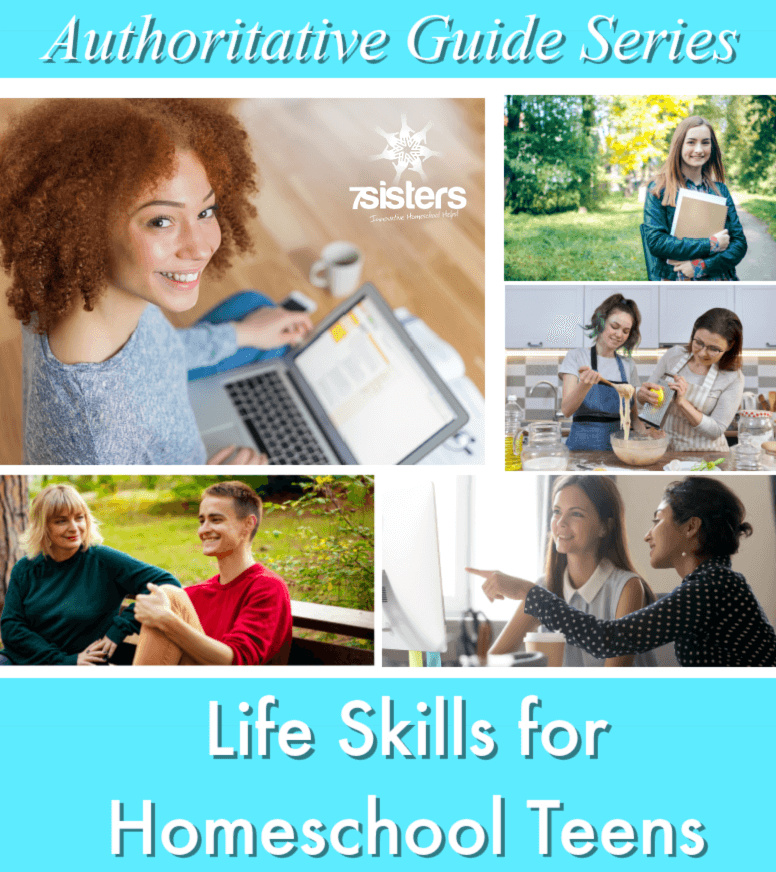 Authoritative Guide to Life Skills for Homeschool Teens
In these turbulent times, it can be pretty scary for parents to think about their homeschool high schoolers launching out into the world. How on earth can you make sure they are prepared for all the adulting they must accomplish?
All of our homeschoolers have graduated. We have found a few things that have been helpful to them as they left the nest (for college or jobs). Some of our graduates are married and have families now, so we have had time to think about things (and they have had time to look back and tell us what they have found helpful…and not).
So based on our experiences here is our Authoritative Guide to Life Skills for Homeschool Teens:
Give your teens spiritual preparation
Anyone who has had several teens has probably experienced the times of questioning: Is this real? Is God fair? Why do we worship in this way? etc. etc.
These questions can really stress us out. I mean, it would be nice to save them all the trouble and just tell them, "Look, I've already been through this myself and figured it out…so just do what I do and believe exactly what I do."
You might have noticed that does not work so well.
When we try the authoritarian approach with our teens, they either rebel or hold it in until they get out of the house then go their own way. The best thing you can do is listen and give them tools and role models for wrestling with their ideas. (This post about tough questions in literature also helps with faith questions and check out this Homeschool Highschool Podcast episode on difficult discussions.)
So here are some ideas:
#2 Practical Preparation: Finances
Back in the ancient days (when I was in high school) Consumer Math was considered a frivolous course that should never sully a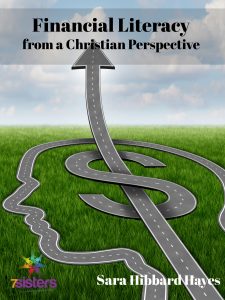 serious college-bound transcript. Thus, my entire generation grew up without the concept of budgets and financial planning. Then came the crash of 2008. State education departments began requiring all students to have at least basic Consumer Math.
Fortunately for our teens, we had 7Sister Sara who taught our homeschool high schoolers true Financial Literacy.
They learned the basics of budgets, balancing checkbooks, taxes and insurance but also how to plan for the future financially.
The best part of her course is she taught them through interactive lessons where they had hands-on experiences that get them started on healthy finances while still in high school. (My 24 year old and his wife are not only financially secure but are hunting for their first house- something I could have never done at that age because of lack of training.)
Sara's Financial Literacy from a Christian Perspective gives your homeschool high schoolers the training our kids received. You'll be glad you invested.
#3 Practical Preparation: Home Economics
Home Economics is not just for girls. Many homeschool graduates will spend some time after high school on their own (in college, missions, military or simply launching out on their own.)
You do not need an expensive home ec curriculum (unless you just want one). Here's a post that tells you how to create a Home Economics credit for the homeschool transcript (and what to cover).
One of our favorite life skills is gardening. In fact, gardening makes an excellent elective for the transcript while bringing some practical "fruits" right now! Our Cousin Sarah May, shared how to create a gardening elective (including freebie downloads) in this post.
#4 Practical Preparation: Home Maintenance
Home Maintenance is not just for guys. Many homeschool graduates will face times where they must change a tire, paint their house, repair a leaky faucet, mow their lawn and more. Here's a post that tells how to create a Home Maintenance credit for the homeschool transcript (and what to cover).
Check out this post about turning a pending hurricane into a homeschool lesson.
#5 Practical Preparation: Technology Skills
In my job as a counselor, I am doing a lot of telehealth. I have found that some of my most expert IT clients have the most trouble with simple, day-to-day technology. Recently I read a post from a Human Resources professional that asked parents to give teens more practical tech skills (because she found that while they could research, communicate and play games on their phones, there were many practical skills that they could not handle.
Here is an interview with our friend, Meryl of Homeschooling with Technology podcast, where she shares necessary tech skills that teens will need for their adult life. (BTW- Homeschooling with Technology podcast is a WEALTH of tech information.)
#6 Self-awareness and Self-regulation (physically, emotionally, relationally)
In my job as a counselor, I find is useful to help young clients understand that HALT affects their anxiety, anger, depression. When we are hungry, angry, lonely, tired (HALT), it is hard to manage our moods and behaviors.
In fact, God made us spirt, soul and body. Teens benefit from learning the how our bodies, brains, emotions and relationships work. That is what 7Sisters Health curriculum is about. As always, our High School Health for the Whole Person is a no-busywork, accessible curriculum that gives homeschoolers a basic understanding how they work and helps them come up with a healthy lifestyle.
Here are some topics of interest to building a healthy lifestyle.
Also take a look at Social Skills for Children– it applies to teens, also.
#7 Time and Goal Management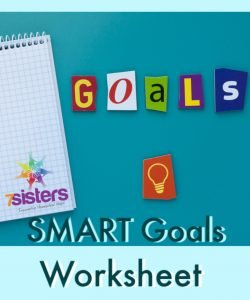 In this digital era, the pervasive draw of screens is an issue for many teens (and parents). While teens have some leeway in their time, once they are on their own in college and/or on the job, they will need to be able to manage time. In order to manage time, they need to be able to manage goal setting and accomplishment.
Here are some good resources for time and goal management for homeschool high schoolers:
#8 Critical Thinking Skills
These days our teens are bombarded with information. However, there is often little to know vetting on the accuracy of information. One of of the best gifts you can give your teens is the ability to think critically.
Critical thinking involves analyzing and evaluating information in order to form a judgement. Good judgement can lead to wise decisions and actions.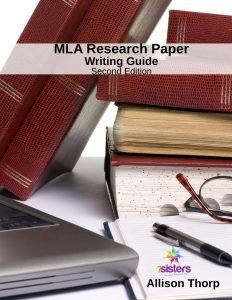 Scripture calls this "wisdom" and tells us in Proverbs 1 to "get wisdom"! Critical thinking does not come at birth, that is why Proverbs tells us to get it. There are a number of critical thinking skills that teens need to develop.
#9 Soft Skills
Soft skills is the term for the people skills and employability skills that are needed for success in life (especially in the workforce). Many employers consider soft skills as important as the technical skills needed for a job.
#10 Cultural awareness/diversity awareness
I remember some years ago when a Muslim teen joined our homeschool youth group. It was a bit of a culture shock for our predominantly Christian kids. However, every teen quickly adapted graciously to having someone "different" in the group. She participated happily in our Christmas party and our teens listened with interest to stories about her family and faith. It was a growing experience for them all.
Our busy lifestyles often keep us isolated from those who are different. This is unfortunate.
We are isolated from different peoples by circumstances (our homeschool groups, churches, hobbies, clubs, sports and interest groups) are usually populated with folks like us. Whenever possible, it is good to be part of diverse groups and pick up a new interest that will include a variety of peoples.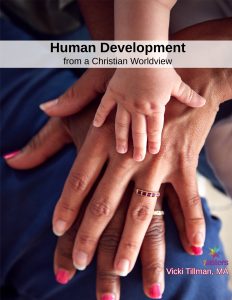 The easiest way to increase cultural and diversity awareness is to read books by other kinds of people. Here is a booklist and post of earning a Social Studies credit in Racial Diversity.
#11 Family Skills
Many homeschoolers will someday marry and even those who do not will be part of the larger family system in one form or another. A truly useful family skill is understanding why people do what they do.
That's one of the best reasons to have a Human Development course for the homeschool transcript.
7Sisters Human Development is no-busywork, level-able to different interests, goals and abilities and useful!
I love it when my son reports to me that his baby is developing object permanence and other fun HD facts. (And Human Development helps teens understand like grandmothers like me tell the same stories over and over…)
Plus, if your homeschool high schooler would like to have children someday, teach early childhood education/preschool or even have a nanny job, a wonderful elective is our Early Childhood Education course that teaches teens to design their own age-appropriate lessons plans.
For more on preparation for life, check out this interview with Susan Landry about apprenticing teens for adulthood.
Read more about why human development is a great course for life preparation!
#12 Study Skills and Safety Skills
All teens need to learn to study, but college-bound teens all the more so. I have often worked with college freshmen who for the first time are struggling with their grades. I always tell them that their smarts did not do them any favors- they could just float through high school. College requires actual studying and to do that with organization and skill.
College also requires wisdom for safety in our sometimes not-safe world. Here are a couple of resources to help homeschool high schoolers develop study and safety skills:
How to you record Life Skills Credit on the homeschool transcript?
We homeschooling parents know that all of life is education. If it is education, it should go on the homeschool transcript. We want to keep a record of the powerful things our teens have learned and become.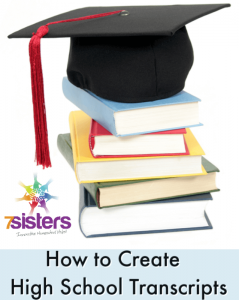 Here are a couple of resources to help:
Also, check out these other useful resources:
Homeschool high school: you CAN do it. Preparing your homeschool high schoolers for life: you can do that, too! For help and encouragement, be sure to join our wonderful 7th Sisters on the 7SistersHomeschool Facebook group.
Follow our Pinterest board on Life Skills for Homeschool Teens.
7Sisters email subscribers receive periodic practical encouragement, special offers and NO SPAM EVER.

Click the image above to periodically receive real homeschool value in your inbox.