Here's an authoritative guide to Electives for homeschool high school.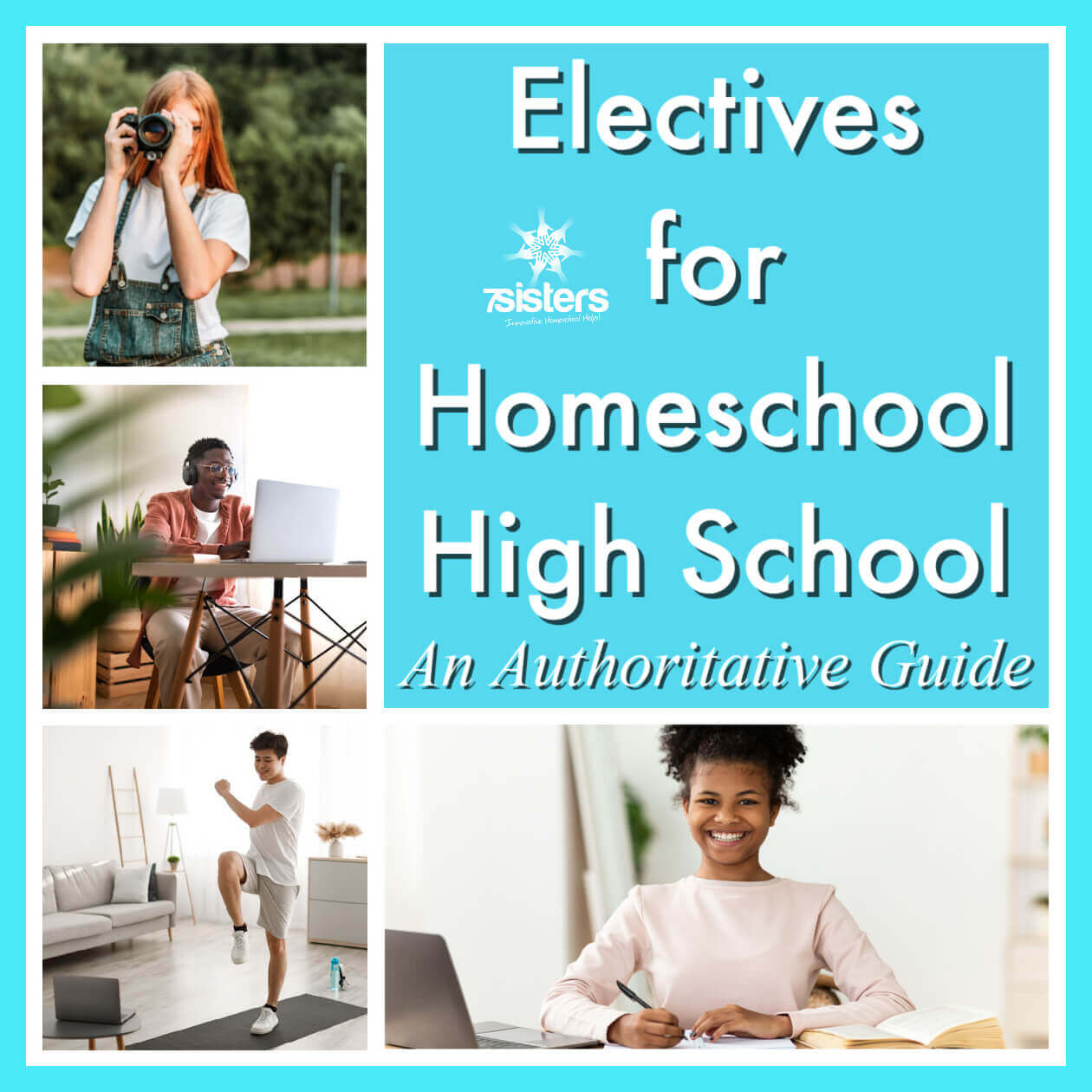 An Authoritative Guide to Electives for Homeschool High School
We often get questions from homeschooling parents about how to choose electives for their teens. After all, high school is 4 short years, so you can't cover EVERYTHING. How do you handle electives for homeschool high schoolers? How do choose which courses will be best for your homeschoolers?
This post will cover the following topics:
How do you know how many electives your teens should complete?
What is the difference between an electives and an extracurriculars?
How do you pick the right electives?
Counting internship hours- how does it work?
Homeschool co-op: How to handle electives.
Electives for Homeschool High School: How do you know how many electives your teens should complete?
As you know, there's not ONE right way to homeschool high school. But it helps to have guidelines.
Here are the ones we use:
Know how many electives your teen needs and include at least that many. Most states require 24-26 credits for graduation. Core classes like Language Arts (English), Maths, Sciences, Social Studies and World Languages take up 16-20 of those credits. The remaining credits are spread between Physical Education, Fine Arts requirements and Electives. You can find your state laws for graduation requirements at your state's Department of Education website, your local homeschool organization or Homeschool Legal Defense's website.
Here's something important you need to know:
It is a good idea to include at least one elective each year. This is not hard to do. Keep reading, we will give you ideas.
Also, know that your homeschool high schoolers CAN graduate with more than 24-26 credits. They can put as many credits as they desire on their transcripts. SO, build as many elective credits as your teens need. Need some ideas? Our friend, Betsy, has a list of 100 elective ideas.
(Here is a post with more details on what to include on the homeschool transcript.)
What is the difference between and electives and an extracurriculars?
To keep it short and sweet, electives are recorded in the course section of the transcript. Teens get credit for electives. Extracurriculars (while just as important as electives) are not recorded as courses. Teens do not earn credit for extracurriculars. Here's a post with detailed information on the differences and why you need both.
Electives for Homeschool High School: How do you pick the right ones?
There are SO many ways to choose electives. Here is a post on choosing electives wisely.
Here's details on How to Turn Interests into Electives.
Here are a few of our favorite ways to choose electives:
Explore an interest
Many teens already have interests. Some teens have hobbies, arts, sports, fitness, school subjects or service areas that they have naturally developed on their own. They are already working on an elective without even trying.
This is an "organic" elective, because your teen naturally does them. (Remember, all of life is education, so capture these organic electives on the homeschool transcript.)
To capture these credits for the transcript:
Complete a textbook on the subject. For instance, many teens who are interested in Science will take extra Science courses that will be counted as Science electives. These can be topics like: Marine Biology, Anatomy and Physiology, and Astronomy.
Log hours on what they are doing with their interest and have write a course description for your records. Here's a post on how to earn credits that explains logging hours.
For instance, you can combine book-learning and experiences. A good example of this is History elective. Teens with a special historical era or historical topic of interest can build a unique History elective. Here's a post with how-to ideas. 
Or capture things your family naturally does, such as religion, as an elective.
Read about how Sabrina's son Sam earned a film-making credit while in high school.
Or check out;
When teens are investing in an interest, it helps them own their education.
Develop a life skill
Homeschool high schoolers, like all teens, need life skills. Several important life skill electives include:

Discover an Interest or Skill

Many teens will tell you they do not really have an interest yet. This is often embarrassing to them because they feel pressure to be "interested" and involved. I always tell them not to worry! They simply have not found their interests yet. However, they probably will not until they explore a bit. Do new things. Take some completely different courses.

Click image for full description.

One good example of this is 7Sisters' practical course: Early Childhood Education. While the course is specifically preparation for training in becoming a preschool teacher, any teen who might want to become a parent someday will benefit is understanding skills that they can use educating their own kids.

Steward a gift

God gave each teens gifts. All people are gifted. That doesn't mean they are naturally THE BEST at that gift, it just means they are good at it. Gifts from God are not comparisons, they are preparations for service. As homeschool high schoolers discover their gifts, they would be wise to steward them/grow those gifts.

Here are a few gifts we've seen and a way to nurture that gifting:

Sometimes teens will feel like they haven't discovered any gifts. We need to remind them that God gives each person some kind of gift. That doesn't mean they are naturally THE BEST at that gift, it just means they are good at it.

Gifts from God are not comparisons, they are preparations for service.

Here's a post about helping teens find their callings.  Here's a post to help your teens develop their gifts. Add sparkle to the transcript.For homeschool high schoolers who are college bound, they need to know that college admissions officers are often looking for transcripts with *sparkle appeal* or *pop*. Transcripts that sparkle are those that stand out from all the exact-same-looking transcripts of other applicants.To add some sparkle to the transcript, try:Out-of-the-box coursesIt is a good idea to give your teens some completely out-of-the-box courses for their homeschool transcripts. Sometimes in doing this, you will open a whole world of discovery and personal development (and they definitely give the college-bound transcript the non-generic courses that colleges like to see).
How many of your homeschool high schoolers' friends will have Philosophy on their transcript? How many will have a full speech credit? These are definitely sparkle courses.
Here is a big list of electives to help you and your teens plan.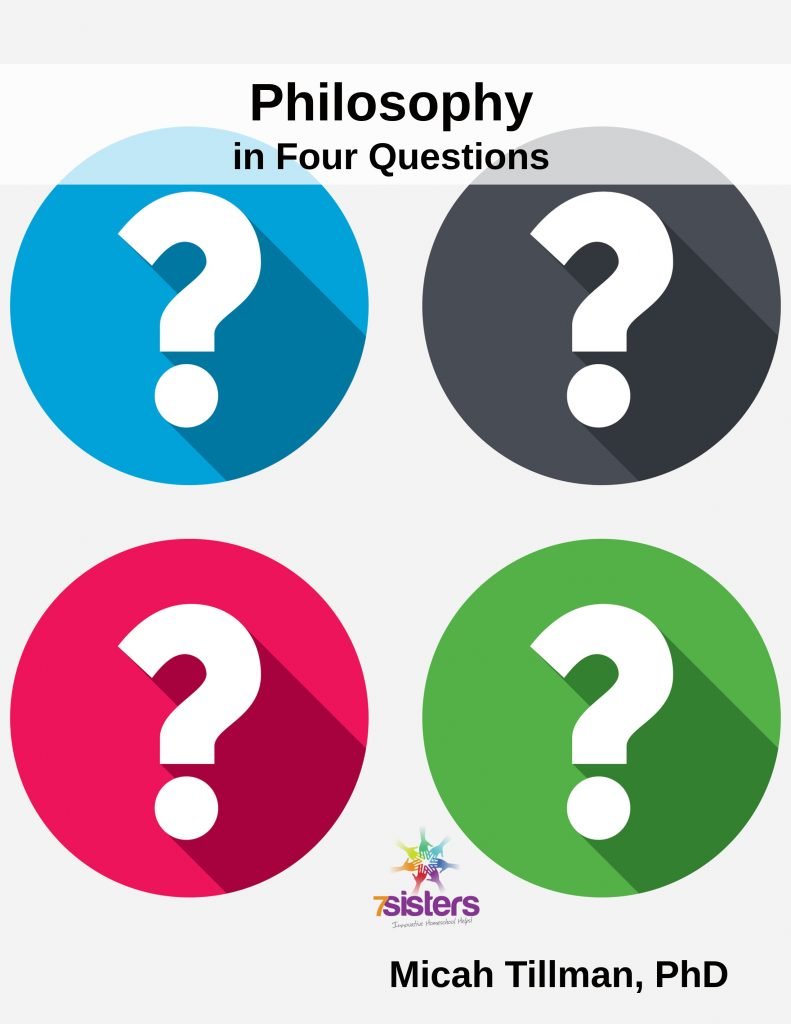 Cover basic needs like Career Exploration and Drivers Ed
Most teens will take Drivers Ed during their high school years. This is often a 1/4 credit course with a Pass/Fail grade. It should go in the elective section of the transcript as "Drivers Education".
One of THE most important courses to cover in homeschool high school is Career Exploration.
While it might not be required in all states for graduation, think about this: Why would you turn a teen loose without any idea of where to go for college major or career choice? That is an expensive and time-wasting idea! Even if teens later change their minds, they at least need a solid start for post-graduation.
Some states DO require Career Exploration electives. Our local state (Delaware) requires 3 Career Pathways elective credits. (These include Career Exploration, internships, special trainings, etc.)
Teens need to know themselves and God's will in order to narrow down career choices. A good Career Exploration course will at least cover the basic understandings of:
God's will
How He has worked in their lives
The giftings from God in their lives
Their own weaknesses
Interests and abilities
Teens have been using this course for years and finding it useful in making these life decisions.
Some teens have so many interests it is hard for them to narrow it down. Here's a Homeschool Highschool Podcast episode for teens who love everything.
Other teens don't have a clue about what they should do or where to start. Here's a Homeschool Highschool Podcast episode for these teens.Once your homeschool high schoolers have completed their basic Career Exploration, they can extend that learning through shadowing, apprenticeships/internships, special courses, special training and more. Here's a post with ideas.While you're at it: Here's a creative way to turn Career Exploration into a Language Arts credit.


Back to the importance of doing internships/apprenticeships. Here is some more information

How will your teen count internship hours?

Why should homeschool high schoolers do an apprenticeship or internship? The best way to know if a career will be a good fit for a teen is to try it out in some way. Sometimes teens can shadow a person in their chosen career area. Sometimes they can find some sort of apprenticeship. Either way, have your teens make sure their experience has clearly defined beginning and ending times, they know what is expected of them and that you have trained them with good work attitude and soft skills. Here's a post from Vicki Tillman Coaching about the necessary soft skills for work.

Many teens are working during their high school years. Give them credit. Here's a post that gives some how-to tips.

How do you record internships on the transcript?

Many homeschool high schoolers do earn internship credit as one or more of their elective credits for the homeschool transcript. When recording these credits, you may record the credit as a Career Exploration Internship, or any other title that fits your needs. Here's a post that tells you how to break down the amount of credit for the transcript. 

How do you assign grades for high school electives?

Click image for full description.

There are 3 basic ways to assign grades for homeschool electives, according to the format of the course. If the course is

Based on a textbook, it is easy to assign grades based on the tests and assignments from that book.
Is a simple course and not required for college admissions, Pass/Fail is good enough for grading. If your teens are logging hours for their electives, create a rubric for grading. Here is a post with more in-depth information.


How can you handle electives at co-op?

Homeschool high school co-op is a perfect place to explore elective courses! Teens have the opportunity to discuss and learn from each other. They are sure to give each other (and you) the pros and cons of their elective experiences.

Sometimes, teens learn about a topic in co-op class, then practice, study or explore more on their own. Sometimes (especially when the co-op is using a textbook) the class may be all the exploring that some students want. Some students may want to go beyond the textbook and find a shadowing or apprenticeship to follow up on what they learned. For instance, some of our 7Sisters' high schoolers did a Cinematography class together. Then one of them, who REALLY liked the subject, found a 6-week apprenticeship at a local advertising agency that created television advertisements.

Here are some posts to help your prepare for some elective courses at co-op:

Click image for full description.

Your homeschool high schoolers will be more well-rounded academically and personally because of their experiences with electives. Have fun!

Here is a complete list of elective curriculum from 7Sisters.
BTW- Don't forget to keep good records! Here's all you need to know in our Authoritative Guide post on Record Keeping for Homeschool High School.
Check out these resources from our friends:
Follow our Pinterest board on Electives for Homeschool High School.
7Sisters email subscribers receive periodic practical encouragement, special offers and NO SPAM EVER.

Click the image above to periodically receive real homeschool value in your inbox.
An Authoritative Guide to Electives for Homeschool High School