What is the best approach for teaching homeschool high school literature?
Best Approach for Teaching Homeschool High School Literature
We are sometimes asked what the best approach for teaching Literature to our homeschool high schoolers. You might guess our answer:
There's not one right way to approach high school Literature credits!
That's because God made so many kinds of teens (and moms). Each one has different interests, goals, needs and abilities. AND that's one of the beauties of homeschooling high school, we can find a curriculum that has an educational philosophy that fits our teens (most of the time, anyway).
That's because there are so many different styles of curriculum out there! They all meet different needs.
Of course, the blessing can also be a curse. It can be hard to wade through so many different Literature curricula with so many different educational philosophies. We can give you some pointers to help you with your choosing-Literature adventures. (Note: We love our educational philosophy and our curriculum, be we are buddies with other publishers and like their materials, also.)
Here's a post that gives an overview for choosing any subject's curriculum.
Here are the most common approaches for teaching Literature to homeschool high schoolers:
Official Textbook Approach

For an in-depth look at style, approach and technique with each book read, traditional textbooks will do this. Traditional texts focus on short stories and book excerpts. They go DEEP with shorter reads. This is the educational philosophy you see often in standard (usually hardcover, printed) textbooks. The teaching ABOUT Literature is extensive for each reading passage.
This kind of approach is great for teens who like to plug through a textbook (and who like illustrations, because they usually do). It is not so good approach for teens who like to read the whole book or need to narrow down teaching topics so that the text doesn't kill the book for them.

Study Guide with Real Books Approach

For a real-book approach, your homeschool high schoolers will benefit from using a study guides. Study guides help give insight into the book. They usually include vocabulary and questions. There are a several different study guide approaches:

Go in-depth with lots of literary themes and topics, questions, vocabulary. These in-depth guides are so intense that your teens might only complete one per month or one per quarter. These guides are sometimes in print, sometimes downloadables. These are good for students who like in-depth studies of a few books. Not good for students who prefer shorter guides and/or want to have time to read more books.
Choose one or two themes or topics per guide, include enough background material to add to understanding, keep vocabulary to a moderate amount, ask both comprehension and inferential questions. They are downloadables in the form of editable PDFs. These are good for students who like shorter guides and/or want to read more books each year, the are more difficult for teens who don't like to download their own materials.
We like that last approach. That's why 7Sisters Literature Study Guides follow that educational philosophy. In fact, here are 7Sisters' distinctives:
Our Literature Study Guides contain NO busywork.
Instead, we aim to inspire students to LOVE the book and the guide. 7Sisters Literature Study Guides don't kill the book. Take for instance, our popular guide to Les Miserables. Even in the abridged version of the book that we recommend, it is a long book. It is well worth reading but if the guide is full of busywork, teens often feel like giving up.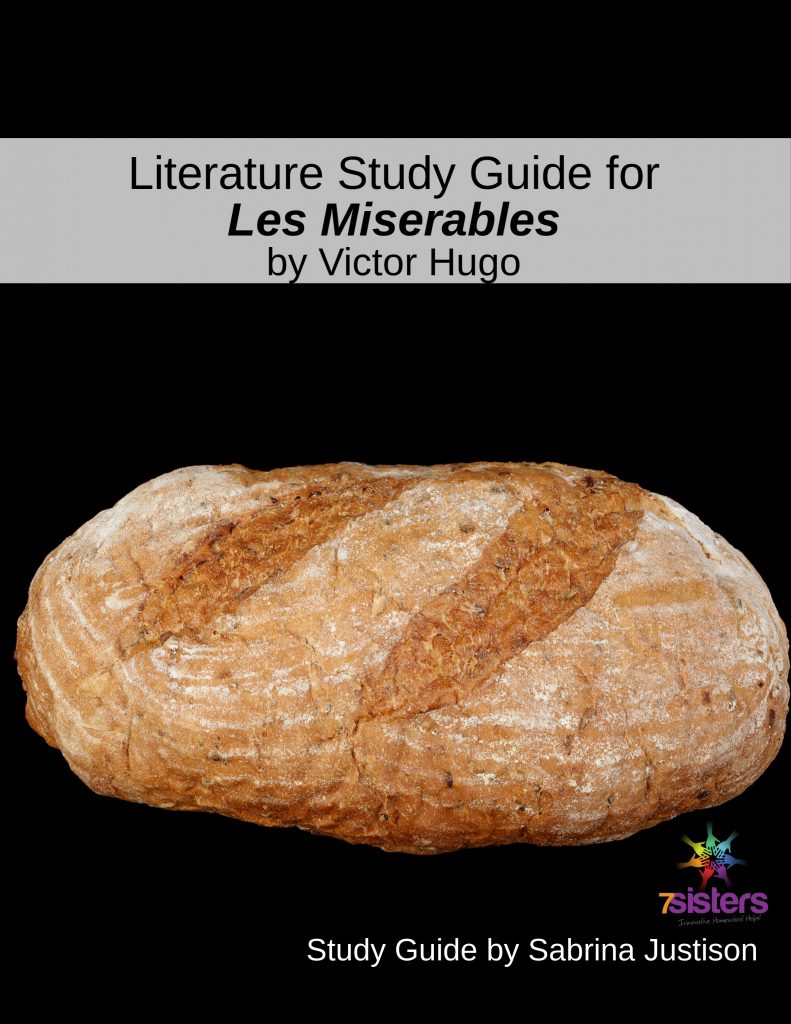 Curriculum should not be boring.
Our Literature Study Guides have been designed for students who prefer working with material that isn't dry as toast. (7Sisters texts are field tested by actual homeschoolers who have strong opinions.) A good example of not keeping things interesting, if we dared make the guide for P.G. Wodehouse's Right Ho, Jeeves long and boring, we'd ruin the book! Teens won't stand for that!
Curriculum should be presented in an adaptable format.
Rather than kill the subject, we include meaningful activities that homeschool high schoolers can choose to extend their learning in a useful way. This is what we call *leveling up*. Teens can complete a 7Sisters Literature Study Guide at an average high school level (or with support, remedial level for those with special needs or learning differences). They can also *level up* to rigorous Advanced or Honors levels for a powerful transcript.
A good example of leveling up is our collection of guides for The Chronicles of Narnia. The guides take these children's classics up to a high school average level, then give extra meaningful engagement for college-attractive Honors level activities.
Curriculum should prepare students for life.
Whether college or career bound, we believe texts should have a life-preparation viewpoint. Thus our Literature Study Guides cover subjects that colleges ask for, that are useful for critical thinking, that help develop teens' character, or are generally great for life preparation. One of the best examples of this is our Great Christian Writers collection. The inspiring literature in these guides includes readings that include guides to great books like Pilgrim's Progress, The Practice of the Presence of God, God's Smuggler, Joni and more.
Curriculum should be affordable.
Homeschooling families strive to be good stewards of their resources, including the 7Sisters. That's why we keep our curriculum prices as reasonable as possible while still paying our bills! Take for instance our Cinema Studies Guides for Literature Learning, at $4.99 (like all our individual literature study guides) teens experience solid learning at a solidly affordable price.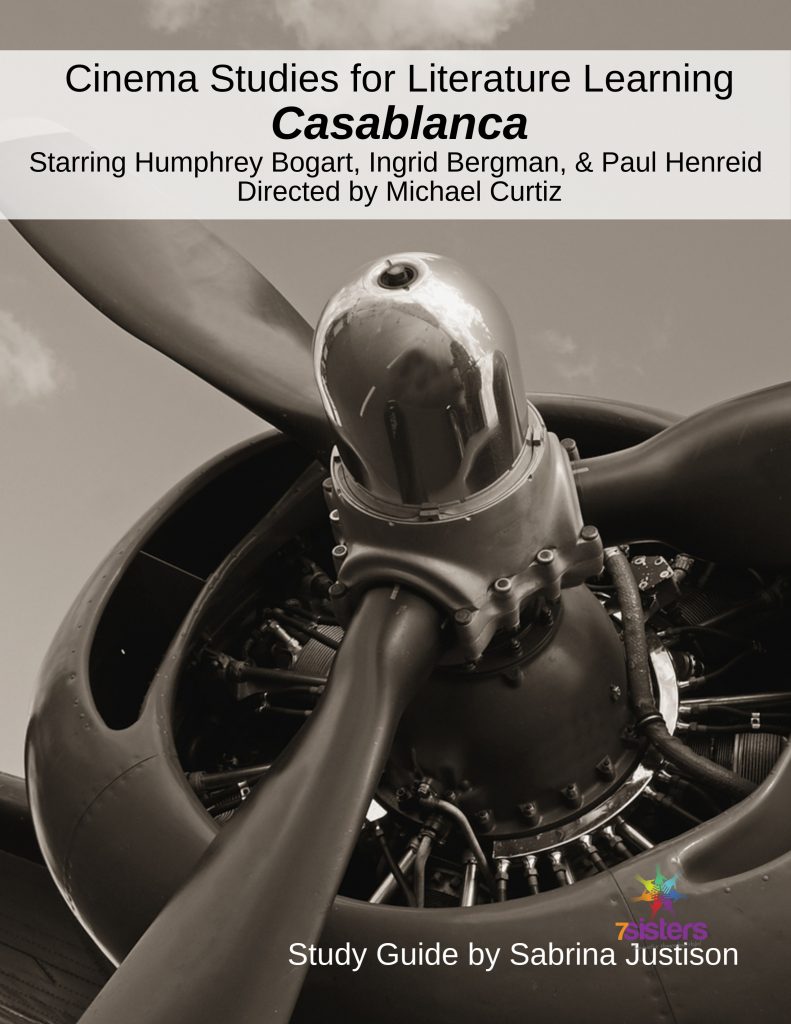 God made each teen unique. Thus there are many types of curriculum. There's not ONE best approach for teaching homeschool high school Literature. You can choose what's best for your teens.
SO, how can you know what is best? Here are 3 tips:
Ask around. What do your homeschool mom-friends say? Ask locally or on one of the Facebook groups (just search *homeschool high school* there are some good ones. Here's a link to 7Sisters' Facebook group.
Try a free sample. Sometimes publishers will share one of their textbooks or guides at no cost so that you can get a feel for the curriculum. Check out 7Sisters numerous freebies.
Ask your teen to look at curriculum with you. Many homeschool high schoolers have opinions on what they don't like and do like in curriculum.
Would you like some quick ideas for themes for your literature year? Here are a few ideas to get you started.
7Sisters email subscribers receive periodic practical encouragement, special offers and NO SPAM EVER.

Click the image above to periodically receive real homeschool value in your inbox.
Best Approach for Teaching Homeschool High School Literature