Need some character-building reading for your teens? Here are books about courage for high schoolers.
Books about Courage for High Schoolers
There are so many, many books for homeschool high schoolers to choose from. Sometimes teens, or their parents, want them to concentrate on a literature genre such as:
At other times, parents want to help teens build some thinking or character-development skills. I have always been of the opinion that I want to make sure each year, that my teens have a few books that teach or role the skill of courage.
That is because, while I believe that some people are born courageous, most of the rest of us learn skills for courage. That is correct: courage is a skill that can be learned. One of the best way to learn courage is to see it modeled in real life OR in a good book.
In our crazy times, teens need some courage to stand up for themselves, to do what is right and just in pressure situations or to believe in themselves even when things are challenging (growth mindset).
Here are some of my favorite books about courage for high schoolers (along with study guides):
This is just a brief list of eleven books or movies that our teens have loved and suggested as good examples of courage in one form or another.
Note: in order for our teens to count a movie as a book for their book list, we required them to complete a Cinema Study Guide for Literature Learning for that movie. These guides teach literature analysis and writing skills based on the movie.
Apollo 13
True story of courage and clear thinking in a life-or-death situation. Students who complete the Apollo 13 Cinema Studies for Literature Learning Guide are able to count this as a book for their booklist.
A Tale of Two Cities
Speaking of life-or-death situations, A Tale of Two Cities is an example of courage and sacrifice. It is truly one of those must-reads for homeschool high schoolers, along with the literature study guide.
Epic of Gilgamesh
Courage is an integral part of epic stories. Epic of Gilgamesh is one of the most ancient epics. However, it is still a good read today. Use 7Sisters Epic of Gilgamesh Literature Study Guide to help understand this great tale.
God's Smuggler
God's Smuggler (along with the Literature Study Guide) was one of my homeschool high schoolers' favorite books. This inspiring true story takes place during the Iron Curtain days of the Cold War. What was Brother Andrew courageously smuggling into Russia? Bibles!
Joni
Joni is the true story of her ongoing story of courage and faith. She learned to live in trusting God as she was confined to a wheel chair as a quadriplegic after a tragic accident. With the help of God, she has had a thriving ministry for years. The Joni Literature Study Guide helps teens to get the most out of this story.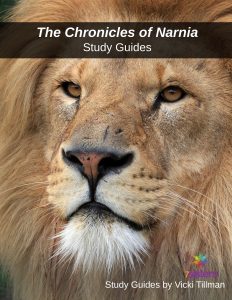 The Chronicles of Narnia
C.S. Lewis said, "A children's story that can only be enjoyed by children is not a good children's story in the slightest." We believe The Chronicles of Narnia are great children's stories that can totally be enjoyed by teens and adults (and are packed with examples of courageous thinking and acting. However, teens need to interact with the Chronicles at a high school level. That is why we created The Chronicles of Narnia Literature Study Guides.
The Fellowship of the Ring (Lord of the Rings)
This book is such an important read for many people. Courage is shown by many of the characters. For teens who do not have time to read the entire book, have them watch the movie version of The Fellowship of the Ring and complete the Cinema Studies for Literature Learning Guide.
The Hiding Place
Corie ten Boom's classic biography is a must read for many homeschool high schoolers. It took a lot of courage for Corie and her sister to share (and live) the Gospel while held in the Ravensbruck Concentration Camp during World Ward II. Complete the Literature Study Guide for The Hiding Place.
The Right Stuff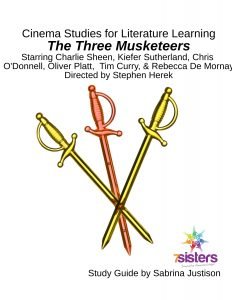 This powerful story of young fighter pilots who lived moment-by-moment with courage. Use The Right Stuff Literature Study Guide to keep your teen at a good pace and understanding key literature analysis.
The Three Musketeers
The Three Musketeers by Alexandre Dumas is full of swashbuckling courage. To make the most of this classic novel, start with watching the movie and doing The Three Musketeers Cinema Studies for Literature Learning Guide.
To Kill a Mockingbird
If your teens have not read this book about the courage to do what is right, they should definitely get it on their booklist. Use To Kill a Mockingbird Literature Study Guide to make the most out of this powerful novel.
There are many kinds of courage. Inspire your teens as they learn from the movie or book. Download a study guide to help your teens make the most of our learning!
7Sisters email subscribers receive periodic practical encouragement, special offers and NO SPAM EVER.

Click the image above to periodically receive real homeschool value in your inbox.