High school years are important in building self-confidence in homeschool teens.
Building Self-Confidence in Homeschool Teens
A common theme of adolescence is raging self-doubt. Can you remember when you were a teen, if you were like me a fair amount of daily energy was consumed with questioning myself. Our homeschool high schoolers are often just the same as we were. They struggle with self-doubt. This is simply part of Human Development's stage of adolescence.
However, it does not need to stay that way. We homeschooling parents have a lot we can do to help our teens build their self-confidence!
Why should I build self-confidence in my teens?
Teens who feel some level of self-confidence are more likely to:
Feel ready for challenges like tests, SATs and ACTs, job interviews
Want to try new things like new extracurriculars, service opportunities or proms
Engage in healthy problem-solving
Feel secure
Is self-confidence a kind of sinful pride?
No, self-confidence is different from pride. Sometimes teens get nervous when they read Proverbs 16:18:
Pride goeth before destruction and a haughty spirit before a fall.
If your teen is worried about feeling prideful, remind them that the second part of the proverb defines "pride" for them: a haughty spirit. Therefore, sinful pride is haughtiness (or arrogance).
On the other hand, self-confidence is not pride at all. Rather, it is a teen's belief that they can:
Try
Learn
Work
Solve problems
Be kind
Here are ten tools for building self-confidence in homeschool teens
There are lots of ways to help teens build self-confidence but here are some basics:
Build a growth mindset
A growth mindset is the idea that teens CAN develop talents and skills. Teens are not born with a perfected talent or skill. Rather, talents and skills are developed with practice and training.
When teens say,
"I can't!"
they freeze. It is hard to learn anything when the brain is stuck in the "I can't"!
On the other hand, when teens learn to say,
"I can't yet, but I'll keep trying until I can!"
they begin to learn and grow, developing their skills and talents!
For more on growth mindset, check this post and growth mindset resources. (Also, you will enjoy this Homeschool Highschool Podcast episode on the homeschool resilient mindset.)
Give basic self-awareness skills
Teens who understand what is going on inside them will have more self-confidence because they feel more composure. One useful way to teach self-awareness is to ask them to do periodically stop and identify the 3 W's:
What am I feeling?
Why am I feeling that way?
What am I going to do about it?
They can journal or simply think it through. However, after a few weeks of daily 3 W's, teens will have developed a much better self-awareness. This aids their self-confidence because they will feel in control of themselves.
7Sisters is committed to helping teens fulfill their potentials and feel more self-confidence. This is one reason we offer curriculum that intentionally helps teens build self-awareness. For example, each of these texts teaches teens to know and manage themselves better:
Train in time management
One of my favorite quotes is from Matthew Kimberly:
Feeling overwhelmed is not because you have too much to do, it is because you don't know what to do next.
Feeling overwhelmed with academics or life stressors is a confidence-killer for teens. However, you can help them by teaching them time management, which helps them stay on track with each "what to do next".
Click here for posts on time management for teens and SMART goal setting for teens.
Teach study skills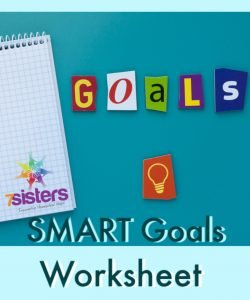 Sometimes teens lack confidence in their academic abilities because they are rusty or missing in some study skills. Hey, any person who does not know how to study a subject is going to struggle.
When teens overcome an academic struggle by developing good study skills for that subject, they feel more confident!
Click here for information on study skills.
Give them self-advocacy skills
There are so many times in life when teens need to advocate for themselves. They feel more confident when they can:
ask for what they need
or advocate for themselves if they have a problem or concern
Here is a simple post with life-changing, self-confidence-building tips for teaching teens to stand up for themselves.
Find lots of ways to do service and good deeds
Research has shown that doing good deeds and volunteer/service work help improve:
For ideas on service opportunities for your teens check out:
Build their interests
Teens who already have an interest need time to invest in that interest (here's how to capture interests on the transcript). However, many teens are not sure what they are truly interested in.
Here are some ways to help teens discover their interests and skills:
Do new things.

For instance, go on some new field trips with the family or co-op. New things help teens' brains to grow and new experiences help them learn about themselves, whether it directly impacts future career choices or not.

Do some new crafts, models or artwork.

For instance, learn a craft that goes along with the history or literature your teens are studying.

Learn a new home maintenance or home economics skill.
Take an asynchronous course. Look at EdX for some free courses.
Interview relatives and friends about what they like and do not like about their jobs and careers or about their hobbies.
For even more ideas, check out these ways our friend, Sue Sobczak, developed her teens' unique interests.
Help them identify a gift
We firmly believe that ALL kids are gifted because God created each kid! Every person has some special something that makes them unique and able to contribute something to the world. This does not mean that they need to be the smartest or the most talented teens around. They just need to know the small, but in God's eyes, valuable gifts.
Here is a post on helping teens identify giftings.
Have them do a research paper on themselves!
Along the lines of self-awareness, one way to build self-confidence and self-awareness is for teens to write one of their research papers about themselves. How about an APA format paper about themselves, based on what they learn from doing several personality tests and 7Sisters Career Exploration Workbook?
(Click here for a download with links to free versions of a number of different personality tests.)
The teens I know who have done this project have expressed their appreciation. They end up finding out they are pretty interesting, after all!
Manage your managing
Teens learn a lot about themselves by the way their parents related to them. Therefore, it is a good idea to:
Avoid angry criticism
Becoming a heavy-equipment parent

Snowplow moms:

Snowplow moms that swoop everything hard out of the path of their kids.

Helicopter moms:

Helicopter moms are the moms who hover, giving kids answers to academics or life, tell sports coaches how to coach, or forgets that their teen's friends are their teen's friends. They are living their kids lives instead of allowing their kids to live their lives.

Bulldozer moms:

Bulldozer moms push and push and push to the point that teens are frustrated and exhausted. These are moms who envision the very best life for their homeschool high schoolers so drive their kids into it, creating teens who are anxious and sad or are bulldozers themselves.

Concentrate on noticing when they:

Put in effort
Have a good attitude
Show fruit of the Spirit
How to you record self-confidence building skills on the transcript?
All of life is education, so why not add the hours spent on self-confidence skills to level up Health, Psychology, Human Development or a Life Skills elective?
7Sisters email subscribers receive periodic practical encouragement, special offers and NO SPAM EVER.

Click the image above to periodically receive real homeschool value in your inbox.