Homeschool high schoolers need to have Career Exploration Electives for their transcripts.
Career Exploration Electives
Want to help your homeschool high schoolers for life after graduation? It is a good idea for homeschool high schoolers to include some Career Exploration electives on their transcripts.
Not only does Career Exploration help teens prepare for life, but Career Exploration Electives help give SPARKLE to the transcript.
This important elective also helps a teen decide whether or not that subject would be a good college major or career.
Here are some real-life examples of Career Exploration Electives that our homeschool high schoolers have done. Some led to college majors and/or careers. Some revealed that this particular career would be a bad fit!
One of my homeschool high school advisees for years believed she wanted to be a large-animal veterinarian. However, when she did an apprenticeship with her local farm vet she found out it would be a bad fit!

Rather than loving the experience, she found was that being a large-animal vet was not compatible with her desire to become a wife and mother. What she wanted most was a regular, stable home life.

(If she had done the Career Exploration course beforehand, she might have discovered that when covering her "values"- but life is a great teacher, anyway.)

One of my sons was interested in video production. Therefore he did an apprenticeship at a local commercial producer. He enjoyed the hectic pace and decided to go for that major in college.
Another son loved computers, thus we made sure he had programming and other practical courses that he could do at home.
On the other hand, my daughter has always wanted to be a photographer. Therefore, she began taking courses at the community college when she was a junior in high school.
Having worked with hundreds of homeschool high schoolers over the years, I thought I'd share some of their homeschool high school Career Exploration Electives.
When logging credit for Career Exploration electives, if using a textbook or syllabus course, the credit will be assigned. If logging hours, go by your local Carnegie unit requirements. (Note: sometimes apprenticeship or "real job" hours don't correspond one-to-one with actual hours, check with your local umbrella school for their guidelines.)
Career Exploration Course
Take an actual course that comprehensively covers all the aspects of Career Exploration. Our homeschool high schoolers have done the Career Exploration Bundle, which is designed specifically for Christian teens.
Study an Interest by Textbook
Our local teens have done extra textbooks in interest areas as Career Exploration
elective. They've studied topics such as:
Anatomy and Physiology

Marine Biology

(All of these were beyond core class requirements.)
High School Experiential Courses by Logging Hours
Our homeschool high schoolers have done many Career Exploration elective credits by logging hours in topics like:
Russian history

history interpretation

auto mechanics

art history

philosophy
They have logged hours by:
reading books

writing research papers

going on field trips

interviewing professionals

shadowing

watching informational videos
College Courses
This is a great way to earn credit, as long as the student understand that their grade stays with them all the way through college (so no goofing off). Our homeschool high schoolers have earned Career Exploration credit in:
photography

graphic design

video production

equine science

literature

various other sciences
Study a New Thing that Might Become an Interest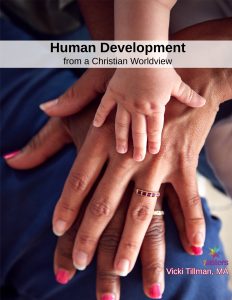 This is a great way to incorporate not-the-usual topics on the homeschool transcript. Some of our local teens have included "find-your-calling-or-weed-out" courses that were at the same time personally enriching.
One of their favorites is Human Development (most of them did not go into the field, but they gained good life skills).
Volunteer in an Interest Area
Our local homeschool high schoolers have done great volunteering Career Exploration electives at:
local zoos

museums

hospitals

animal shelters

libraries

churches 

nursing homes

political organizations
Join an organization
My homeschool advisees have really benefited by their experiences in:
Civil Air Patrol

the local hospital's Explorer's Post

living history organizations
Get a job that builds on an interest
Our local teens have enjoyed jobs that some then have chosen as careers:
Barista
Pet groomer
Photographer (started with a first job as a professional photographer's second)
Do an Apprenticeship
There's nothing like an apprenticeship. It can be as simple as:
volunteering at the local veterinarian's office

assisting a HVAC repairman

clerking at the local accountant's office

gofer at a digital advertising agency
These have been valuable experiences for our local homeschool high schoolers.
For teens with special needs, Career Exploration is a vital course. It will help them gain confidence during high school and prepare for adult life after high school.
However, it is good to start at the beginning. Do our Career Exploration Bundle. That will get the ball rolling. Therefore, you can get your teen's feet wet with our freebies: Career Exploration Questionnaire (about God-given role models) and Career Exploration in the Bible.
7Sisters email subscribers receive periodic practical encouragement, special offers and NO SPAM EVER.


Click the image above to periodically receive real homeschool value in your inbox.
Career Exploration Electives