What are the keys to effective Career Exploration in High School?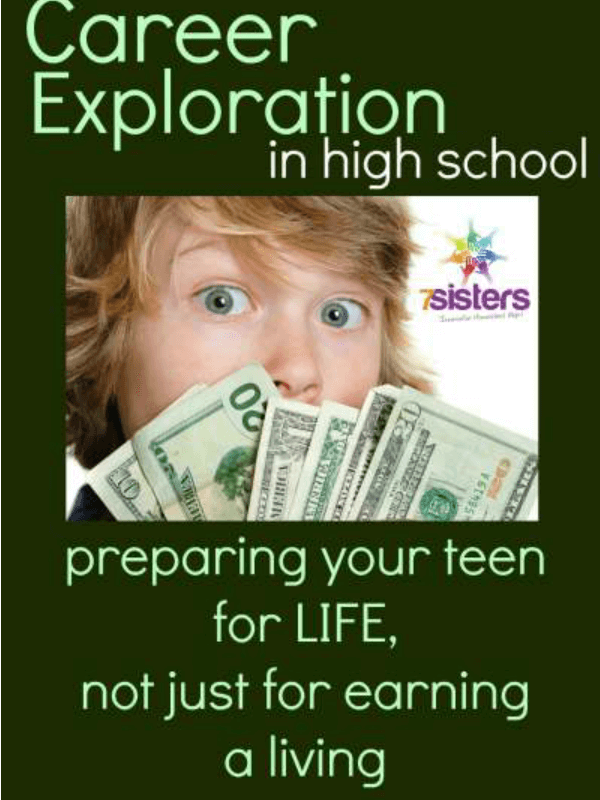 Career Exploration in High School
KEYS TO SUCCESS:
Being intentional.
Don't expect that teens will magically stumble upon a career. Use a good curriculum like our
This Career Exploration High School Workbook will not answer all your questions!  Only God can do that.  But, you can use this book to open your heart to what He's telling you about your gifts, callings, and His idea about your future.Encouraging your teen to learn about himself.
Tools like Jungian Personality Test and its Kiersey Report ,  Strengthsfinder 2.0. and MyNextMove.gov can help.
Building on strengths and talents.
Explore ways to include talents in a future career. Being gifted musically doesn't necessarily mean your child will make her living as a professional songwriter, but there are MANY careers in which musical talent is helpful.
Respecting weaknesses and "Eewww!" reactions.
It's okay to dislike something and decide that a career that involves a lot of that activity is not worth exploring.
Trying things out in a low-expectation way.
Volunteering for a few hours one day is a smarter starting point than making a 3 month commitment to an unfamiliar arena.
Talking to God about it.
He knows our children better than we do. He knows our children better than THEY do! Prayerfully ask Him to direct your career exploration in high school. You'll be amazed at the ideas He will give you and your teen!
Career Exploration might just be the most important element of your teen's high school experience.
Is Career Exploration a valuable high school credit? Click here for more information.
Read this interview with Samantha Shanks about how exploring her interests in high school started her on the road to entrepreneurship.
Click here to read the U. S. Department of Labor's recommendations for career exploration.
7Sisters email subscribers receive periodic practical encouragement, special offers and NO SPAM EVER.

Click the image above to periodically receive real homeschool value in your inbox.