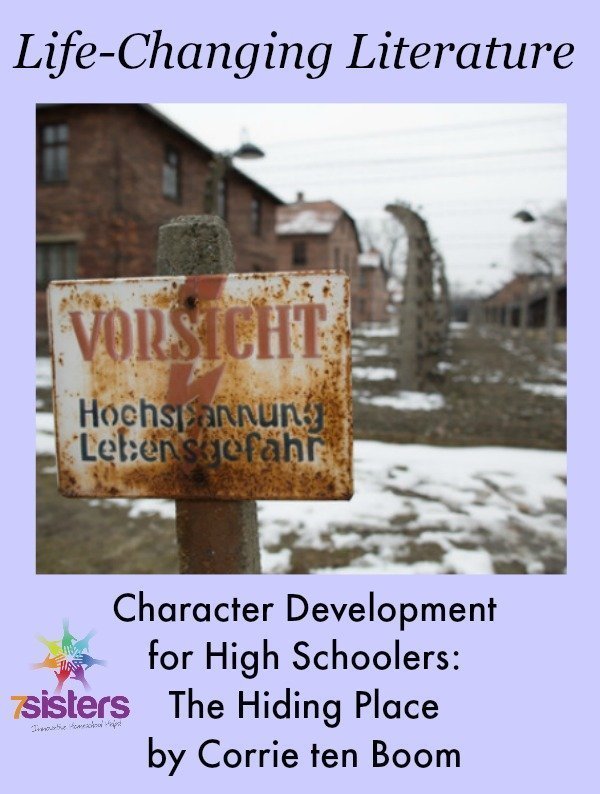 Corrie ten Boom's classic book helps homeschool teens can concentrate on both: character development and high school literature: The Hiding Place.
Character Development and High School Literature: The Hiding Place
As homeschool high schoolers are developing their identities and character qualities, it is important to give them powerful role models as part of their literature reading.
One Biblical character quality is forgiveness and the best role model for forgiveness that I know is Corrie ten Boom (if don't remember her story, read PBS's post about her). Imprisoned in Ravensbruck concentration camp in World War II for hiding Jews, Corrie witnessed many atrocities of the Nazis. She lost both her sister and her father to the abuses of their captors.
Through God's grace, Corrie spent her life spreading the word about forgiveness (although it was a challenging lesson for her to learn herself). Her autobiography, The Hiding Place, tells the story and gives homeschool high schoolers a role model to look up to as they learn to become bearers of Christ's image. It is an important book to include in high school literature and modern history courses.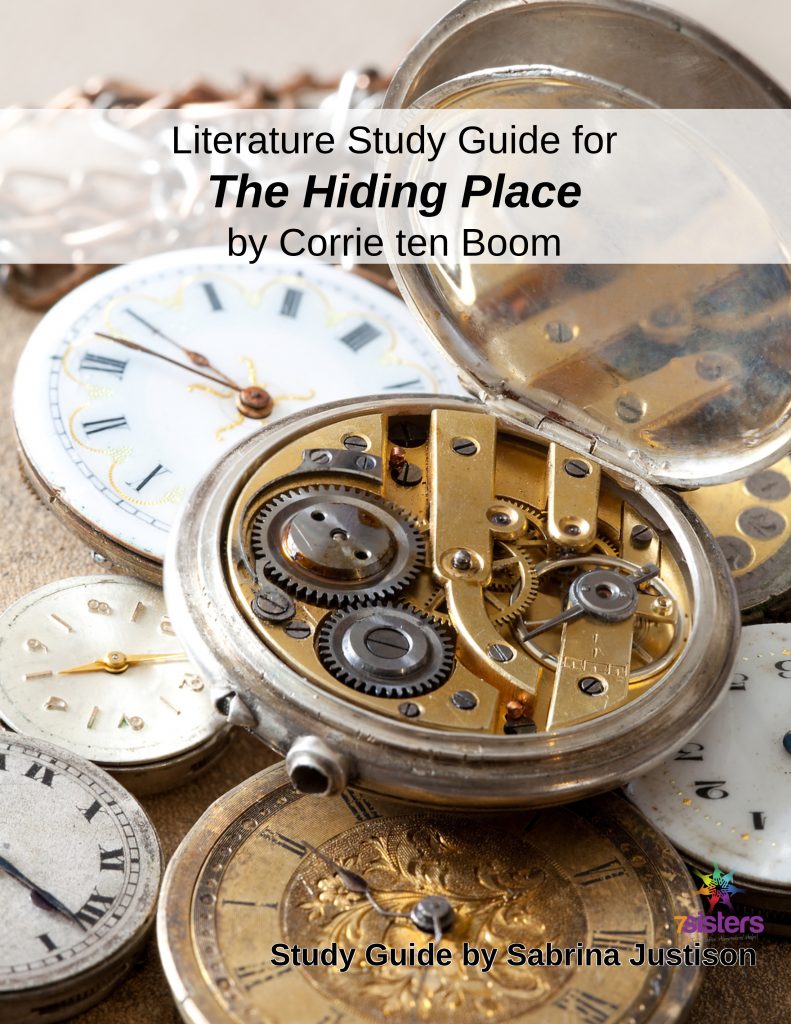 7Sister's Literature Study Guide for The Hiding Place  helps homeschool high schoolers to think about character development, to understand more about the history World War II, and highlights important literary devices.
The information and questions in the guide help strengthen homeschool high schoolers in their faith walk and choice making- without overwhelming or boring them with useless busywork. It is adaptable for various academic levels from average to rigorous honors.
This 25-page downloadable study guide includes:
-background information
-vocabulary
-comprehension questions
-life application questions
-supplemental helps
-answer key
Everyone should study The Hiding Place several times in their lives. Make this year one of those times!
Character Development and High School Literature: The Hiding Place