Here's a great idea for homeschool moms working on character development: teach your teen to time audit!
Character Development: Teach Your Teen to Time Audit
Homeschooling is serious business. Homeschooling high school is seriously serious business.
I mean, there are those 26 credits to be earned. And enough of those must be at powerful levels so that your homeschooler is college-attractive.
So, your teen studies and writes and reads and calculates and studies and writes and reads and calculates. All good unless that is ALL that is going on. An out-of-balance lifestyle leads to burned out and bitter homeschoolers.
Time to do some character development! Help your homeschool high schoolers character development by doing a time audit in order to discover if they are living a balance lifestyle.
Ask yourself and your adolescent to write down the number of hours that he/she spent last week:
Studying history and science 
Writing papers
Reading
Completing math assignments
Sleeping
Having personal devotions
Attending activities
Relaxing
Serving
Exercising
Now have your teens make a pie chart of the hours spent on each activity. Decide with your homeschool high schoolers if they are spending WAY too much time on school work, help them do some restructuring quickly.
Remember: Colleges are looking for students who can show these on a transcript (a balance, you see):
Good academics
Involvement in the community (church, sports, choirs, interest groups)
Service to others (through organizations and/or individual projects)
Drive (this can be accomplished by entering competitions appropriate for the teen and completing some high level coursework in their field of interest)
Is it time to make adjustments to your curriculum so that there is time for a balanced lifestyle and transcript?
Do you need to lighten some non-essential curriculum? or level up (do advanced or honors work) in a practical way?
You can take useless busywork out of your homeschoolers schedules when they complete their homeschool Language Arts credits with 7Sisters' popular no-busywork literature guides or writing guides work with 7 Sisters' literature and writing combination bundle study guides. We don't bore our students because we have filled every moment of our texts to feel focused, useful, interesting, and inspirational.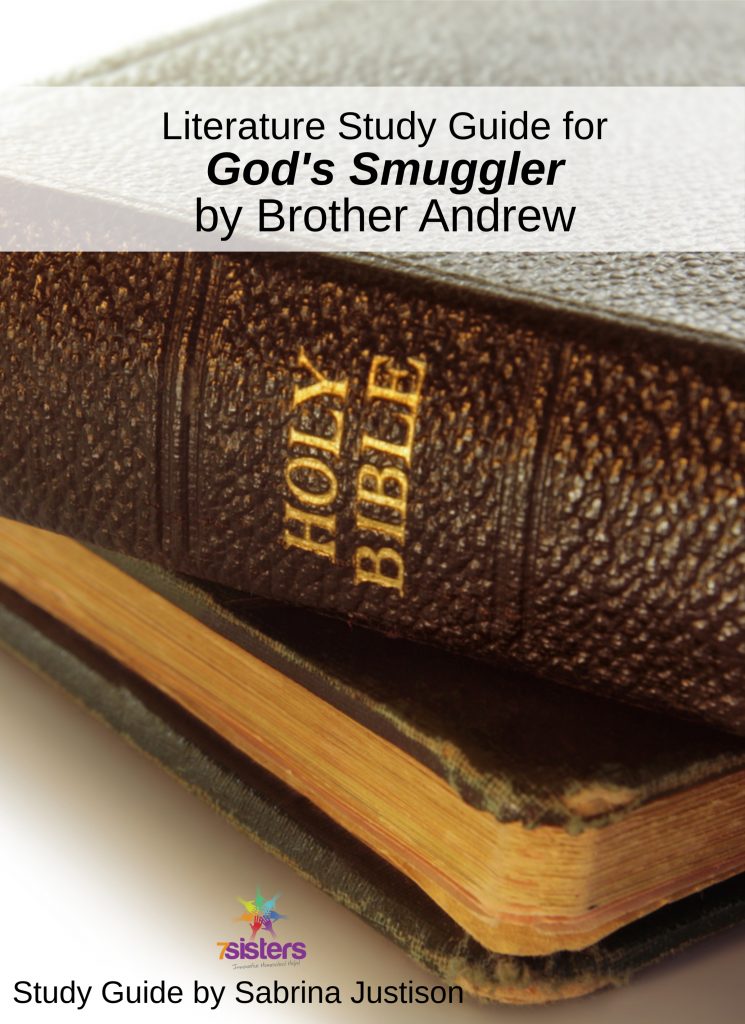 For instance, one of our most popular study guides was written for God's Smuggler by Brother Andrew. This 16-page downloadable resource  includes:
background material
vocabulary
comprehension questions
life application questions
It also includes accessible leveling-up activities so that families with learners of various abilities can work together. Average high schoolers complete basic text, college prep, advanced and honors activities can successfully be completed with little to no parental help.
7Sisters email subscribers receive periodic practical encouragement, special offers and NO SPAM EVER.


Click the image above to periodically receive real homeschool value in your inbox.
Character Development: Teach Your Teen to Time Audit
SaveSave