For teens thinking about post-high school training. Here are some ideas for college-attractive transcripts.
College-Attractive Homeschool Transcripts
There are several components to college-attractive transcripts. One of the important things to show on homeschool transcripts is interests. (Also check out tips and ideas.)
Explored interests- Homeschool high schoolers need to "try on hats" and turn up new interests. They can do that with taking out of the box courses. That's one reason why 7Sisters Homeschool specializes in unique electives (Philosophy, Human Development, Psychology).
Developed interests- Once teens have landed on an interest that could become a major, it is wise to take extra classes in that subject or classes in that subject at an honors level. They should, if possible, do an apprenticeship or service in their field of interest.
Here are some courses that my high schoolers have done to explore and develop interests to help create their college-attractive homeschool transcripts.
My  oldest son was into computers, so we got him special distance-learning  computer courses.
My second son was a history/civics buff, so we started a local homeschool student government. He also did independent studies on favorite history topics and studied World History integrated with Philosophy.
My daughter was born to be a photographer, so in junior year, we started sending her to the community college for their excellent photography program.
My third son was into video production, so a group of us homeschool moms started a club for the teens to learn and share their productions.
My youngest is a musician. He has earned elective credits in church music theory and music production, along with fine arts credit from the local homeschool choir and madrigals group. He wrote 2 of his yearly research papers on the history of church music.
Of course, all my kids have a counselor for a mom, so their transcript was enriched by out-of-the-box courses like public speaking, psychology and human development. When my oldest son earned his PhD in Philosophy and taught college, he wrote Philosophy in 4 Questions for his youngest brother and his buddies. It is basic philosophy in a fun, understandable format. My youngest LOVED it!
As you can see, sometimes the course material and/or experiences were readily available. Sometimes not. When they were not available, we 7Sisters have done our best to create something meaningful for our kids. (That's a benefit of homeschooling in community- we can create so much together by co-oping, forming clubs, and group classes.)
My son and daughter's college classes were easy to record on the transcript. One semester course = one high school credit. (Their college transcript showed 3 or 4 credits for a course. But it is not the same on the high school transcript. That is because colleges are on a different credit system. Most high school transcripts employ a Carnegie Unit for credits.)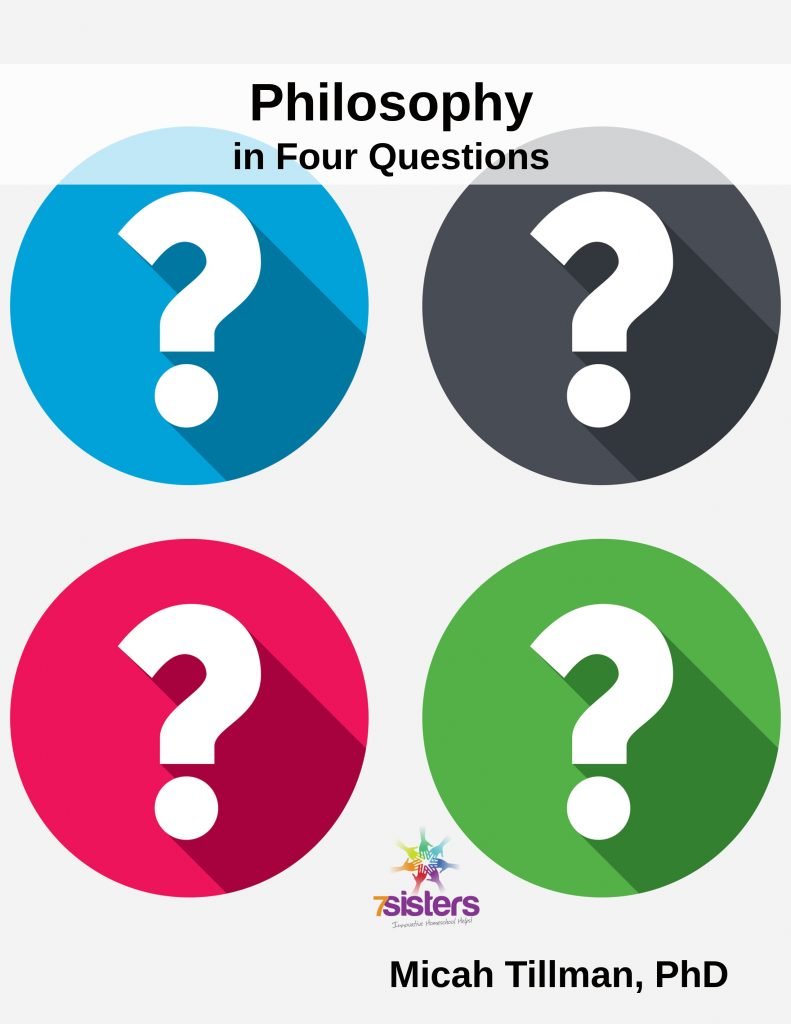 For my kids who were doing independent studies along with some group activities, we logged hours for their credits. Based on the Carnegie Unit 120-135 hours of educational experience = 1 credit (exact amount varies according to homeschool diploma program requirements or state rules.)
Because I wanted a Christian perspective for my homeschoolers' psychology and human development, it ended up that I had to write my own (been using it since 1996 with my kids and local homeschool group classes). The psych= .5 credit (with instructions on fun ways to make it a full credit). The human development = 1 credit.
These special courses made homeschooling high school rewarding and fun and helped construct a sparkling transcript! (The kind that admissions officers love!)
7Sisters email subscribers receive periodic practical encouragement, special offers and NO SPAM EVER.
Click the image above to periodically receive real homeschool value in your inbox.
College-Attractive Homeschool Transcripts