Here are wise ways to plan for high school courses for the fall: Combining Credits.
I served for 18 years as an academic advisor for homeschooled high schoolers. Today I would like to share one of my experiences (names and identifying information changed, of course).
Combining credits
Some years past, I met with a homeschool senior and her mother. She had chosen wisely with her high school credits over the high school years. For her 12th grade year, she only had an elective history and language arts to complete- she could fill out her requirements with courses within her interest areas.
She wanted to concentrate on her involvement in the local Civil War reenacting community and some solid career exploration- apprenticing the the office administrator at a local business. In order to steward well her time, we decided to combine her history and literature courses with a Civil War History, Literature, and Art course.
This is how it played out:
Civil War Literature/Language Arts: -25 books over the year, including 10 historical novels, 5 biographies, 10 non-fiction books on the culture, fashion, religious movements, and politics of the time. -Her papers, stories, and research papers on Civil War topics (her 10-page research paper explained fashions of the era) -Public speaking (talking to groups at reenactments) -Vocabulary, grammar (didn't quite fit the Civil War topic, but had to be done)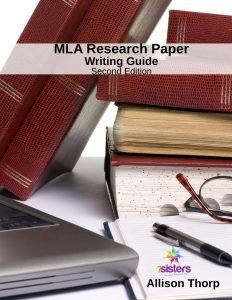 Civil War History -Our umbrella school required approximately 16 books with summaries for a real-book credit in history. Her rich Literature course could be double-counted as history.
Art -She also logged 68 hours illustrating Civil War fashions and sewing some era-accurate dresses of the time for a Civil War Fashions art half-credit. This homeschool high schooler's senior year proved to be memorable and rewarding. After high school, she went on to the community college where she specialized in office administration (a career that allowed her to keep her Civil War reenactment involvement).
What are some interesting courses your homeschool high school student is working on?
Our 7 Sisters Literature Study Guides help homeschoolers build comprehension and inferential skills WITHOUT busy work! They are "level-able" so that average high schoolers and honors high schoolers can all adapt the learning experiences to meet their needs. The guides are affordable so download some today! What history is your homeschooler studying next year? Check our Literature Study Guides and download one that you can double log!
Also, combining credits is another way to describe integrated learning. If you would like a more in-depth discussion on how to create integrated learning experiences for your teens or homeschool co-op, check out this post.
Here are a few of our high schoolers' favorites: God's Smuggler The Good Earth Les Miserables The Hiding Place  
Watch Sabrina's vlog on double-logging credits:
7Sisters email subscribers receive periodic practical encouragement, special offers and NO SPAM EVER.


Click the image above to periodically receive real homeschool value in your inbox.