What should you cover? What are the necessary courses for homeschool high school?
Courses for Homeschool High School – What Needs to be Covered
For many years I served as an academic advisor for our local homeschool high schoolers (and 7Sister Marilyn is still busy advising). So we thought it would be nice to share some of the things we have learned about course requirements for homeschooling high school.
But before we start, let me remind you about the most important thing about homeschooling:
There's not ONE right way to homeschool high school!
Thinking about homeschooling high school can be intimidating! How can you know choose the right courses for homeschool high school? It takes a lot of planning, but that is okay. You will get used to it. (Start with this post on planning homeschool high school OR if you are brand new to homeschooling, start here.)
Homeschool high schoolers need be ready to face adulthood:
Here are some tips to help YOU help them prepare for the independence of adulthood.
What kind of young adulthood should your teen prepare for? Write description or "wish list" describing his/her educational preparation, spiritual maturity, health, social skills, etc… Do not forget to include your homeschool high schooler in the process.
These will be your long term goals.
Now you make this your prayer guide (this is the true secret of success for homeschooling). Of course, remember that a homeschool mom may plan her kids' path- but God will direct their steps- so stay flexible because things may need to change when life happens...
2) Then use it to begin to Schedule Backwards by making some Short-Term Goals (STGs). 
Short-term goals will be the areas that you want to cover each year with your homeschooling high schoolers.
For educational goals, we followed our umbrella school's general guidelines. However, we freely adapted these goals to better fit our own kids, advisees and even, our own needs and interests.
3) Here are some general thoughts:
English/Language Arts is a huge credit each high school year. It includes:
Literature
Writing
Vocabulary
Grammar and/or editing
and often, Speech/Public Speaking
Let's break down the what needs to be covered in each ELA area.
ELA/Literature
Over the four years of high school, we tend to cover:
We include the mandatory vocabulary in Literature, because it is incorporated in their 7Sisters Literature Study Guides. If they need more vocabulary, we choose SAT prep vocabulary lists and/or FreeRice.com (we are not affiliates, it is just a fun way to level-up vocabulary skills).
ELA/Writing
High schoolers need a many writing experiences to build communication, creativity and thinking skills. Each year we have our teens cover:
We include the mandatory grammar (in the form of editing skills for most of my teens because they had a solid handle on language mechanics and other grammar topics) in writing because editing is part of their Writing Guides. In case they need help, they use Grammar Granules.
Math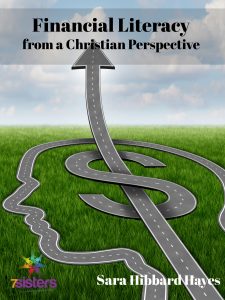 Some teens love math and others do not. However, they need math in high school. Each teen is different and has different goals, so we adjust the specific math courses to meet those goals. In general, though, our teens cover:
Algebra I and

II

Geometry

Some of our teens needed higher maths like Calculus

Other added a Business Math, if they had entrepreneurial interests
For those who do not love math, check out these Homeschool Highschool Podcast episodes:
Social Studies
Most homeschool high schoolers will need to cover:
Science
The basic Science courses for most homeschool high schoolers include:
Then teens who need additional courses, they will include specialty courses such as:
Physical Science (or Physics)

Advanced Chemistry

Anatomy and Physiology

Astronomy

Environmental Science
Check out these episodes of Homeschool Highschool Podcast:
World Languages
Requirements for World Languages vary by state (and also by college admissions department) but in general. However, many homeschool high schoolers will need two or three years of the same language.
Check out these Homeschool Highschool Podcasts about Languages:
Fine Arts
Most homeschool high schoolers will at least one credit. (Click to see Sabrina's popular Drama materials.) and our Fine Arts for Non-Artsy People.
However, many of our teens liked Fine Arts so they earned extra Fine Arts electives.
Physical Education
This is another course requirement that varies by state. Many states only require one credit of PE. However, in our location, teens need two credits. Check out 7Sisters Fitness text with workout videos.
Career Exploration
On one hand, this is a course that is not usually REQUIRED for graduation so why bother. On the other hand, why send your teen out into the world with NO clue about what to do after high school? So we do Career Exploration with all our teens.
The number of Career Exploration credits vary according to student needs. Our popular Career Exploration Curriculum (and the FREEBIE-get-started Career Exploration Questionnaire  and FREEBIE Career Exploration in the Bible) are light-hearted, non-threatening ways to help your homeschooler recognize what God has already done in his/her life and where He might be leading.
Religion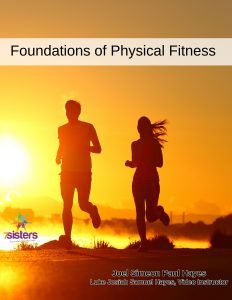 Religion is not required for graduation. However, religion can be a valuable elective for the homeschool transcript. Many of our teens did 7Sisters FREE Apologetics course for their religion elective credit.
Drivers Ed
This course is not required for graduation. However, teens can count Drivers Ed on their transcripts as electives. In our area, teens earn .25 credit with a passing grade in the course.
Electives
We use electives to:
develop skills/talents

explore new areas of development

add power (SPARKLE) to the transcript so that it is more attractive to colleges
Career Exploration and Religion, mentioned above, are actually Electives according to our umbrellas school. Click here for lots of ideas such as Early Childhood Education.
7Sisters Homeschool's team has developed our curriculum to meet our homeschool communities' specific needs for adaptable (level-able), great education with NO wasted time on busywork. Our ebooks have helped our homeschool high schoolers succeed in life. Download your etexts today and give your teens a terrific high school experience.
7Sisters email subscribers receive periodic practical encouragement, special offers and NO SPAM EVER.

Click the image above to periodically receive real homeschool value in your inbox.
Click here to see high school graduation requirements listed by state.
Courses for Homeschool High School – What Needs to be Covered
SaveSaveSaveSaveSaveSave
SaveSave
SaveSave
SaveSave