5 Reasons for Choosing Early Childhood Education as High School Elective
Early Childhood Education as High School Elective
Early Childhood Education is a fun and truly useful high school elective!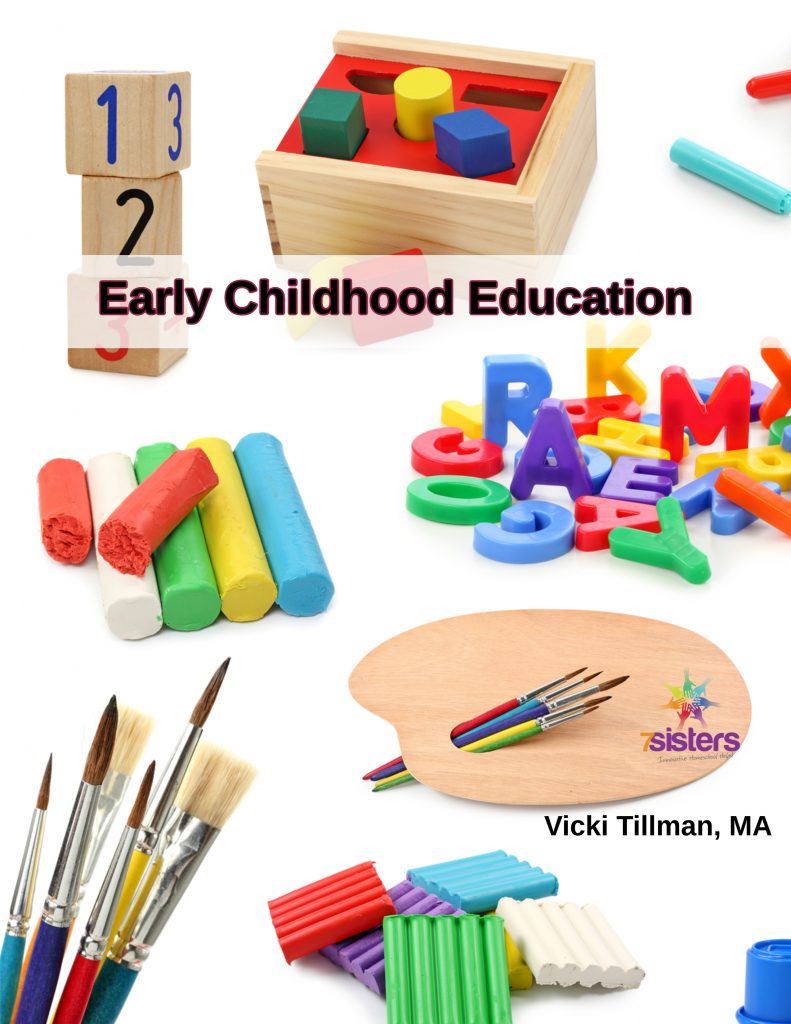 Here are 5 reasons why it is a great idea to choose Early Childhood Education as high school elective.
Early Childhood Education is a great life preparation course. Most homeschoolers will grow up, marry, and have children someday. ECE helps get them ready for their own children's important preschool years. It covers growth and development of preschoolers and ways to give them delightful learning adventures.
Early Childhood Education is fun. While the text is rich with developmental and educational information, it is anchored in hands-on learning. Homeschool high schoolers develop hands-on projects and lesson plans. Teens who have taken the course with me say that these assignments are a blast!
Early Childhood Education is sparkly several Career Exploration credits. Many states require Career Exploration credit. Often some of these credits are simply taking additional courses in an interest field. Homeschool high schoolers who are planning on psychology, education, or human development can count ECE as Career Exploration credit. Besides coming to understand preschoolers' physical, emotional, and social development, teens learn several education theories in delightful hands-on ways.
Early Childhood Education is a perfect way to "level up" Human Development course to impressive-on-the-transcript Honors level. While 7Sisters' Human Development text includes lots of fun activities that help a teen level-up to Honors, however, you can switch 1/2 those activities out and add instead ECE for a combined Human Development and Early Childhood Education Honors credit.
Download Early Childhood Education today for your homeschool high schooler!
7Sisters email subscribers receive periodic practical encouragement, special offers and NO SPAM EVER.


Click the image above to periodically receive real homeschool value in your inbox.
Early Childhood Education as High School Elective