Here is how to earn honors-level World History credit.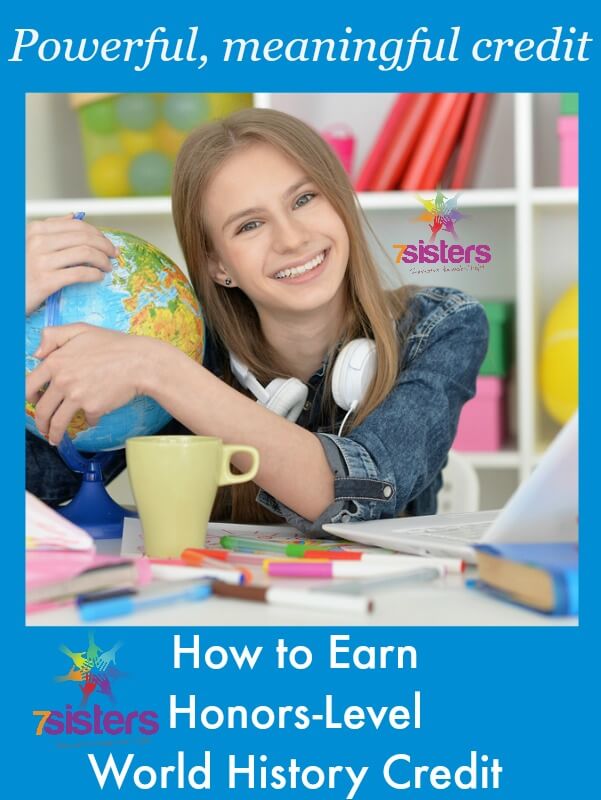 How to Earn Honors-Level World History Credit
You can help create a powerful transcript for your homeschool high schoolers by showing the level of rigor of their academic work. Here is a post that gives general guidelines.
Let's looks specifically at how to earn honors-level World History Credit.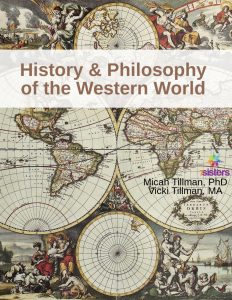 Use a basic college-prep text and add additional activities to "level-up" the credit. In our homeschool community, homeschool high schoolers earn the coveted Honors designation when they add 135 extra hours of related activities (be sure to include a key on the transcript that will explain the way Honors credits are earned). This is a rigorous requirement, but that is what an Honors credit is all about.
7Sisters' History and Philosophy of the Western World is a World History curriculum that adds sparkle to the transcript AND each chapter includes meaningful activities for leveling-up from College Prep to Honors. My homeschool high schoolers have enjoyed the additional activities. The papers that they wrote for some of the enrichment assignments also counted as some of their required writing for their Language Arts credit that year.
Use a basic college-prep text and add 16 additional "real books" such as biographies, non-fiction, even a little well-written fiction can count.
Here are a few of the books that my teens have included on their leveling-up booklist. They also read books on the suggested booklist included in History and Philosophy of the Western World.
Our umbrella school allowed them to count their Honors-level World History reading list toward their required Language Arts reading requirement.
Creating an Honors-level World History credit by meaningful extra hours or meaningful reading is a meaningful way to get homeschool high schoolers engaged in actually LEARNING World History.
Download a copy of History and Philosophy of the Western World and get your teens started on a great history experience.
Need more inspiration for helping teens understand how meaningful and important it is to study history? Check out this on why History is boring and how to make it better.
7Sisters email subscribers receive periodic practical encouragement, special offers and NO SPAM EVER.

Click the image above to periodically receive real homeschool value in your inbox.
How to Earn Honors-Level World History Credit