We get the questions, so here are the answers: How do etextbooks work and why should your teens use them?
How do ETextbooks Work and Why Should Your Teens Use Them?
How is a homeschool mom supposed to choose?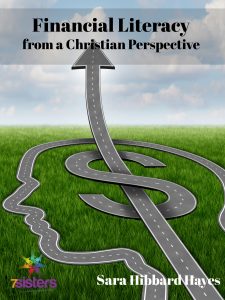 There are more and more options for curriculum these days. Digital curriculum or *etextbooks* are now available for many high school subjects. As etextbook publishers, we at 7SistersHomeschool.com often get questions about how digital curriculum works and why parents should choose this format for textbooks.
Here are some answers.
How do etextbooks work?
Etextbooks are simply pdf copies of a real textbook. It is the same quality as a printed and bound textbook but comes to you in a quick, simple pdf format.
When you purchase an etextbook, you will receive a link to download your file (your pdf). At 7Sisters Homeschool, you will see a link right on your purchase receipt AND you will receive an email with the same link.
Simply click the link to download your etextbook.
You will now find your etextbook in the download section of your computer. Go to Downloads, find the etextbook. Click on it to open your etextbook.
NOW this is important.

You want to make the etextbook easy for YOU and YOUR TEEN to find. So together you may want to SAVE the textbook to a file on your computer that is just for that teen. You can also at that time, change the name on the etextbook file to something else that your teen would like. For instance: Instead of "Intro Psychology", your teen might like to call his etextbook "Psychology".
ANOTHER important feature of 7Sisters Homeschool etextbooks is the separate answer key (and for curriculum with tests included, separate tests).

This means that you should open a file for yourself and use the same procedure above to save the tests and answer keys.
Your teen is now ready to do his work, right on the computer. In fact, may of the 7Sisters Literature and Writing Guides are editable, so they may type their answers right into the text. For other texts, many teens will simply create a document and type their answers

Click image for full description.

into that, then email them to mom for grading.

Some teens would rather print up their text and keep it in a binder. That works well, also.
Why should your teens use etextbooks?
Preparation for college. Many college textbooks are in etextbook format.
Cost. Because the publisher is not paying for printing, binding and shipping, the savings go to you.
Hipness. It may not feel like an important reason to us older folks, but for many teens, extextbooks are cool.
Download some 7Sisters Homeschool Electives, Financial Literacy or Language Arts etextbooks.
How do ETextbooks Work and Why Should Your Teens Use Them?
7Sisters email subscribers receive periodic practical encouragement, special offers and NO SPAM EVER.


Click the image above to periodically receive real homeschool value in your inbox.