Here are our favorites: American History books for high school homeschool.

Our Favorites: American History Books for High School Homeschool
My favorite way to find great American History books for my high school (and me) is to ask my friends. So, just for fun, I asked our 7Sisters Facebook group friends: what are their favorite American History Novels?
Here's what we came up with for favorite American History Novels.
Here are three things to note before we start:
The four American History novels that received a number of recommendations follow:
The following American History books for high school were recommended by many but fewer people than the top four suggestions:
These American History novels are valuable because they make history come alive!
Still wondering about the value of books for enhancing your history curriculum? Click here to see what Tarry Lindquist has to say in her article for Scholastic.
Movies are also a great way to enhance your American History curriculum! Click here to read about our favorite history movies.
Speaking of movies, sometimes our homeschool high schoolers need to mix things up a bit. So, we choose a guide from 7Sisters Cinema Studies for Literature Learning to liven up our American History and Literature experiences.
Here are a couple of examples of movies that can double as literature and history!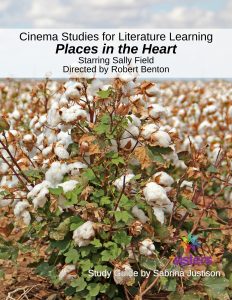 While you are choosing your American History novels for your homeschool high schoolers, we suggest that you also have them complete some literature study guides.
As you know, 7Sisters study guides are:
Download several 7Sisters' Literature Study Guides or the entire American Literature bundle for a great literature program for your teens.
For more interesting reading and interactive learning for high schoolers, here is a free Unit Study for Native American Heritage Month.
7Sisters email subscribers receive periodic practical encouragement, special offers and NO SPAM EVER.

Click the image above to periodically receive real homeschool value in your inbox.
Our Favorites: American History books for high school homeschool