Fun essay topics put smiles on  your teens' and tweens' faces while still building their skills. Essay writing is really important, and high school students are best-prepared for life after graduation when they have written lots of essays. But very few teens I know think of essay writing as one of the FUN things they do in high school.
Let's try to change that with this post, okay?
Homeschool High School Writing: Fun Essay Topics
Here are some new approaches to choosing essay topics.
Get Goofy
Goofy topics still require sound reasoning and good writing. Let your teen compare and contrast 2 silly things like one superhero vs. another, or whether a walrus or a penguin would make a better pet.
Get Childish
Time to write a literary analysis essay? Let your teen pick a little kid's book to analyze. Still require a logical process to the analysis, but see what you can discover when you analyze If I Ran the Zoo or Moo, Baa, La-la-la!
Get Argumentative
Persuasive essays really lend themselves to fun topics. If your teen or tween gets permission to try to persuade you of ANYthing without getting in trouble, what might he or she pick? A rock-solid persuasive essay written to convince a parent to get a new puppy is fun to write for your animal-loving kid.
Go in Phases
When you are preparing your student to write essays under time pressure, get together with friends and plan a practice-essay day. In between timed essays, your students can play a game, have lunch with friends, go outside to shoot baskets, or bake cookies. If you rotate the hard stuff with some fun activities, they will be more likely to put their hearts into the tough phases of the day.
Go Read Stuff
Has your teen read any good essays? Some high school students think essays are merely a tool for torturing young people. They need to learn that essay-writing is truly an honorable form of written expression. Read some famous essays (Here's a post with suggestions to get you started) and discuss them.What's inspiring? What's challenging? What's irritating about this essay? You can search online for famous essays…there are oodles of 'em!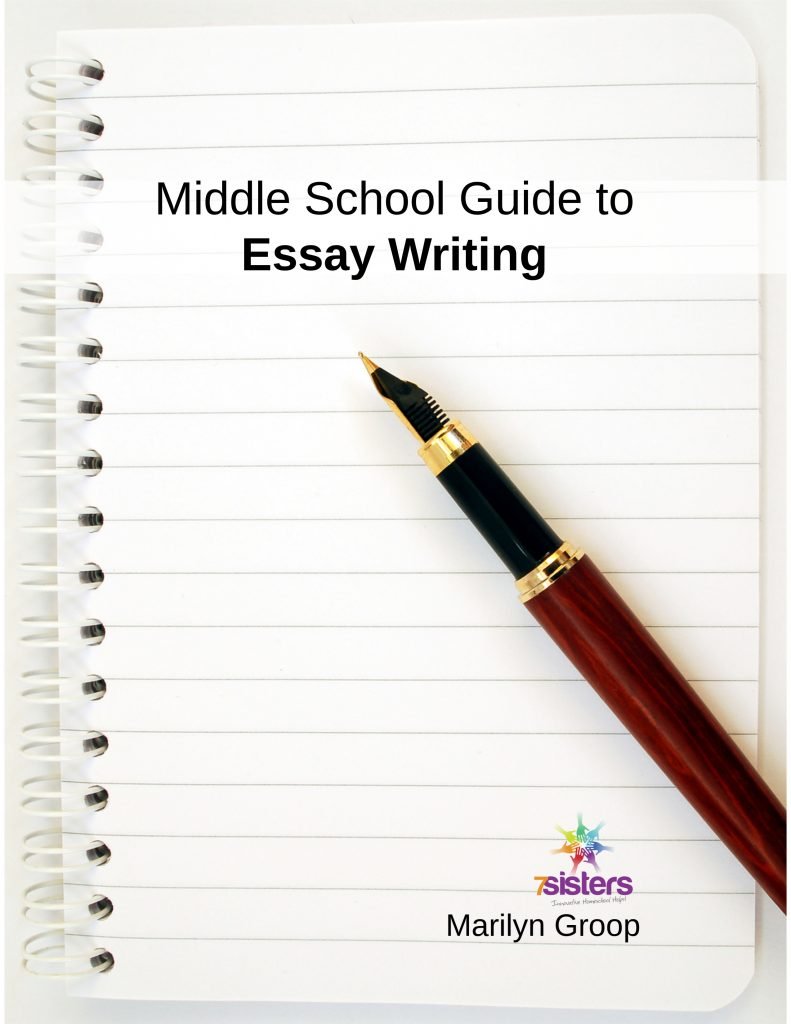 For a great series of Essay Writing Guides from Marilyn Groop, click here to visit the ebookstore. Middle School Essay, Introductory, Intermediate and Advanced Essay Writing Guides, comfortably priced at $7.99 each, break the essay-writing process into manageable steps, and don't lose sight of the fun factor.
7Sisters email subscribers receive periodic practical encouragement, special offers and NO SPAM EVER.


Click the image above to periodically receive real homeschool value in your inbox.
Homeschool High School Writing: Fun Essay Topics