Intelligent teens can be a blessing and a challenge so here are 7 things to teach your gifted homeschool high school student.
7 Things to Teach Your Intelligent Teen
Gifted high schoolers are a blessing because learning comes easy for them (thus easier for us moms). They are a challenge because they sometimes have smart-kid quirks like:
Work too hard, all the time

Way strong willed
Then there are the fears that we moms of gifted homeschool high schoolers suffer. What if God gives us a highly intelligent homeschooler and we FAIL to get him/her into MIT/Harvard/Yale? What if we don't help them find a full-ride scholarship? Surely we'll stand before the Pearly Gates someday and a TRAP DOOR will open….
We can get so stressed about it that parent and teen become anxious, angry, depressed.
On the other hand, if we allow it, having an academically gifted teen can be an absolute blast. We need God's help, of course!
Here are some tips for enjoying homeschooling high school with a highly intelligent teen:
1. Let them know you pray
No one should try parenting a gifted homeschool high schooler without prayer. Gifted teens (like any teen) should know that you are modeling a life of intercessory prayer on their behalf.
2. Teach your teen to pray
Sometimes we assume they get a rich prayer life by osmosis. Truly, a teen needs to have a connectedness with God in order to understand His leading for their lives. (If they want something creative, take a look at our  7Sisters Prayer Journals. Each of them have 30 days of unique prayer activities.)
3. Develop strengths
If your gifted homeschool high school student has natural verbal, math, or science (or history or world language) strength find courses that allow a happy stretch. Our local homeschoolers have enjoyed AP courses online through Potter's School, PA Homeschoolers, and SevenStar Academy. (Remember, you can't create your own AP course, you have to take one approved by College Board.)
Some of our local homeschoolers during their junior or senior years take a course or two in their specialty areas a local community colleges.
In many ways, creating your own Honors-level course is a better idea than an AP. Simply "Level-up" by adding to the curriculum your curriculum in ways that expand the interests of your gifted homeschool high schooler. (All 7 Sisters Homeschool curricula has leveling up instructions. It is especially powerful to "level up" Literature, Psychology, and History and Philosophy of the Western World. 
4. Develop character and personality

Gifted homeschool high schoolers, just like any teen, must work on social skills, etiquette, group dynamic skills, fruit of the spirit. Occasionally, a gifted teen concentrates so much on her studies that she begins to feel awkward in social settings. If that is so, sneak a copy of the 10 vital skills all young people need to know to her.
5. Teach your child stress management
Sometimes gifted homeschool high school students think that A+ is the lowest acceptable grade in ANYTHING. Teach them where to work hard and where to practice grace-to-self and moderation. Teach them that "B" is not a toxic disease- it is a growth experience and opportunity for humility.
6. Help them to find balance
Spirit, soul, body, social, financial: all parts of wisdom and balance. Does your gifted homeschool high schooler have time to learn life skills? Also, does he have time for extracurriculars? Does he have time for service? Check out our 7 Things Colleges Like to See on Transcripts.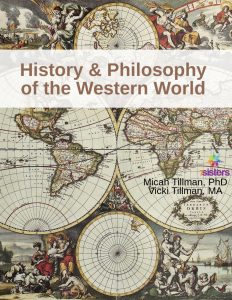 7. Make sure they have fun
In other words: they must do academics, but your gifted homeschool high schooler must have fun, too. Humans can't have health unless they laugh. What is fun? Go do it.
What do you do to enjoy your gifted teen?
7Sisters email subscribers receive periodic practical encouragement, special offers and NO SPAM EVER.

Click the image above to periodically receive real homeschool value in your inbox.
Gifted Homeschool High School Student