Graduation Party Part 5: How to be a Good Guest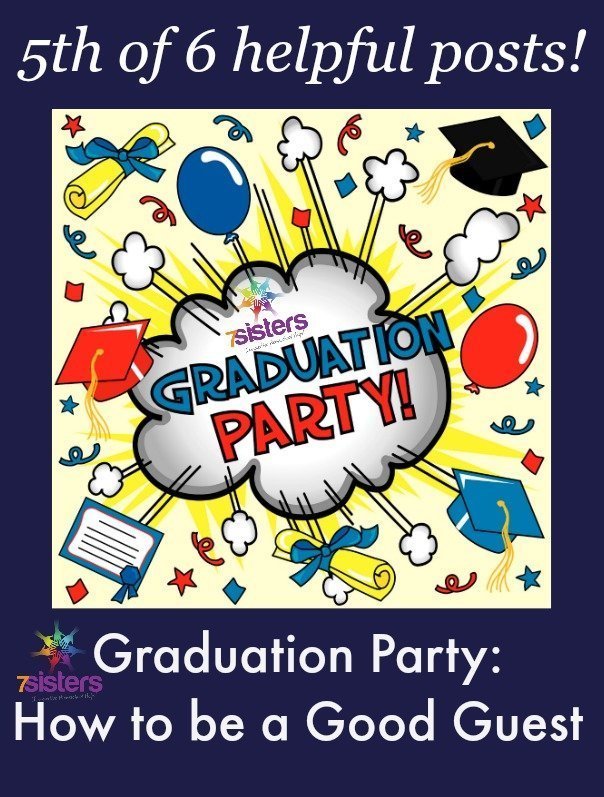 Graduation Party Part 5: How to be a Good Guest
7Sister Sabrina, the maven of social skills, tells how to be a good graduation party guest:  
* Most graduation parties are "open house" style which means your arrival time is not specific. Read the invitation carefully to be sure this is the case, but if it is, plan to come right near the beginning if you can and offer to help the hostess set up last-minute items or carry food out from the kitchen. That last-minute rush is stressful for a lot of hostesses, and if you come with your sleeves rolled up ready to help her, it will also relax her!
* When offering to help, be sure you really mean it. Before you volunteer, put your pocketbook down and use the bathroom if you need to. THEN offer. Chances are your hostess has a million things running through her mind, and she will more easily put you to work right away if she sees you are ready to jump in.
* Visit with the people you know, but try to introduce yourself to a couple of groups who are new to you. Graduation parties tend to be a mix of family, friends, and church….there are always a few folks you haven't met before. It's great to spend an hour with your closest friends, but it's also great to spend 5 minutes reaching out to someone new.
Stay tuned for more tips for being a good graduation party guest! (If your kids need some confidence in their social skills, download our Social Skills for Children– 10 confidence boosting skills with activities for practice only $4.99)
Here's Sabrina's post on Undirected Socialization (have some encouragement).
Graduation Party Part 5: How to be a Good Guest