Graduation Party Part 6: MORE How to be a Good Guest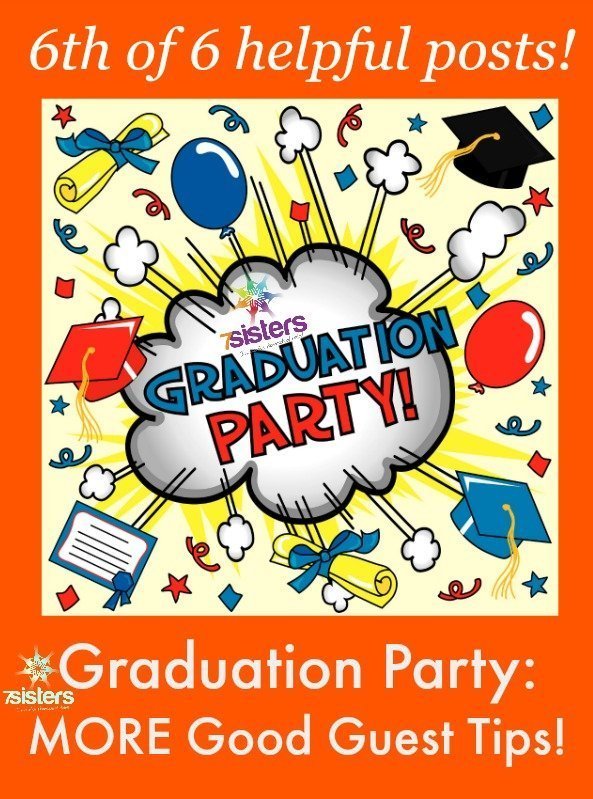 Graduation Party Part 6: MORE How to be a Good Guest
In the last post of our graduation party series, Sabrina wraps up her tips on how to be a good party guest!
* Most graduation parties are for families….whole families are invited instead of just one or two people. So if your younger children are also partying with you, remind them of good social skills before you arrive, and keep a half-an-eye on them during the party as well.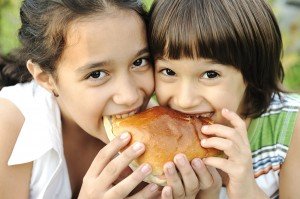 If you notice their behavior getting a little too rambunctious, take them aside and gently remind them that "This is someone's home, and you need to treat it with respect," (or "That little girl may be annoying, but pouring lemonade down her back is rude"….etc.). There's nothing more awkward than being the hostess and agonizing over a child who is behaving badly while the parent is oblivious.
*Greet the grad, but don't monopolize his time. He has probably invited a lot of people to this party, and while he wants to thank each person for coming, he can't do that if he has to have a 1/2 hour conversation with each one about his future plans. Keep things light and brief. If he can talk to you more later, he'll find you.
*In fact, try NOT to ask what his future plans. He's already been asked about that 100 times! He wants to talk about something else, really. (Just go ask his mom instead.)
*Clean up using common sense. Sometimes there are plastic cups all over the backyard. You can safely assume that if the party is winding down, the hostess would love to see the cups picked up and thrown away. You probably don't have to find her and ask for plastic cup protocol. Near the end of the party, the hostess is often exhausted, and may finally be sitting down to enjoy some food herself, and if you come and ask her something as simple as that, she may feel that SHE should get up and do it. If you just use common sense, you will probably be offering real help, and leaving her tired brain out of it.
Just like 7Sisters blogs are more fun when everyone comments, graduation parties are more fun when everyone pitches in to keep them running smoothly. Unlike a formal dinner party or reception, a graduation party is a great time for casual fellowship and working shoulder to shoulder to set up and clean up.
Congratulations to all our homeschool grads, and happy partying!
Got any funny graduation party stories?
And we have a Part 6: More How to be a Good Guest
7Sisters email subscribers receive periodic practical encouragement, special offers and NO SPAM EVER.
Click the image above to periodically receive real homeschool value in your inbox.
Graduation Party Part 6: MORE How to be a Good Guest