How do you create healthy lifestyles for homeschool high schoolers who aren't health freaks.
Healthy Lifestyles for Homeschool High Schoolers who Aren't Health Freaks
Want healthy homeschool lifestyles? Most homeschool moms want our high schoolers to want to live healthily. The problem is that not all teens are love healthy lifestyles! So how do you create a healthy lifestyle for your homeschool high schoolers who aren't health freaks?
Defining healthy lifestyles for teens
What is a healthy lifestyle, anyway? It can look different ways for different teens. Just like we 7Sisters say that there's not ONE right way to homeschool high school, there's also not ONE right way to be healthy.
Or at least healthy enough. We can be realistic about healthy lifestyles for our non-health-fanatic teens.
Where does a homeschool mom start with easing her teens into a more healthy lifestyle?
Begin with explaining what healthy lifestyles are. Just be basic, don't shoot for the moon.

Basically healthy lifestyles include teens' awareness of their own bodies and how their bodies work.

Not a pre-med student's level of knowledge, just the basic body systems and how they affect heath.
A user-friendly textbook will do this without overwhelming not-health-freak teens with too much information. That's exactly what we created our health curriculum to do! In the 7Sisters popular no-busywork, level-able style, teens learn about their body, mind and spirit without overdoing it. What we have found is that if we keep things basic, teens often get excited about what they are accomplishing and then want to aim for a higher level.
Basically healthy lifestyles include teens' awareness of how their mind and emotions work.

Not a psychologist's level of knowledge, just enough to let them think about what they think about. (Remember Philippians 4: 8 Finally brothers, whatever is true, whatever is noble, whatever is right, whatever is pure, whatever is lovely, whatever is admirable, if anything is praiseworthy or excellent, think on these things. NIV)
A user-friendly textbook, like 7Sisters High School Heath for the Whole Body is exactly what teens need. Not preachy but presented from a Christian perspective.

Basically healthy lifestyles include teens' awareness of how they can grow spiritually

Again, 7Sisters addresses this without legalism in our Health curriculum

Basically healthy lifestyles include teens' awareness of how teens' relationships can be healthy and how to stay safe in a dangerous world.

Yes, 7Sisters Health curriculum covers this, too.
So, start with a user-friendly, no-busywork Health curriculum. Then take a breath and enjoy the following ideas that have worked for homeschoolers that we know. (Also, check out this Homeschool Highschool Podcast episode on Psychological First Aid.)
Basically, for teens who aren't big on healthy lifestyle we can offer 7 tips:
Tip #1:
Many teens like junkfood. They need healthy food. Real life gives some of both.
Tip #2:
Many teens like to game, binge-watch YouTubes, SnapChat with their friends day and night. They need time for fresh air and exercise. Real life means that Mom will probably be setting reasonable boundaries and creating opportunities for positive, fun outdoor movement and activities.
You will get lots of great ideas on Phys Ed for Homeschoolers who Don't Like Exercise . This post includes with ways to integrate Phys Ed into other subjects so you get more out of your time. You'll also love the yo-yo performance in that post by a homeschool graduate.
Some ideas for physical movement that don't include sports, going to the gym, or general fitness include:
Doing yard work for the older ladies at church
Going on family hikes
Taking some walks through the mall
Make the most of YouTube, do some yoga together
Clean the baseboards
Pick up yo-yo-ing or juggling,
Play ping pong or hacky sack with friends
Go skating
Learn to jump rope alone or with friends
Learn hula hoop tricks
Log these as Phys Ed (or even *Health lab*). Here's how to log hours for Phys Ed credit.
Tip #3:
Many teens like to stay up until *all hours*. This is not unusual behavior for teens (or digitally-addicted adults). Teens need sleep. (Kid's Health reports that teens need 8-10 hours per night.) Real life means that teens can survive a few late nights but need to make sure most nights include long-enough sleep. Here's a post you can share with your teens about sleep deprivation.
Tip #4:
Teens often feel self-conscious and nervous about starting new things or making new friends. Teens need to expand their horizons socially. In real life, you can empower teens by helping them to build social skills and a welcoming attitude.
Tip #5:
Teens often go through questioning phases regarding their faith. Teens need the grounding of their religion. Help teens recalibrate by listening and giving them gentle ways to think through their ideas. One way to do this is giving them 7Sisters FREE Apologetics curriculum. Our teens have loved these voice-over powerpoints.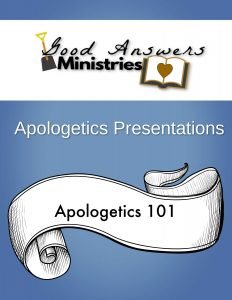 Tip #6:
Teens sometimes experience relationship drama. Teens need healthy relationships. In real life, you can give them tools to be able to be a supportive friend who can also set boundaries. (Look at 7Sisters Health curriculum.)
Tip #7:
Teens today live in a dangerous world: drugs, alcohol, violence. Teens need to be safe. In real life, give them safety tools for all these areas. (Look at 7Sisters High School Health for the Whole Person.)
Help your teens be healthy enough. That's good enough!
Also, check out these posts.