Here's how to help your homeschoolers avoid plagiarism on papers.
How to Help Your Homeschoolers Avoid Plagiarism on Papers
Homeschool high schoolers have many papers to write each year. They need to create:
These days one of the most difficult things for young people is avoiding plagiarism. The internet has so many available resources that help teens write good papers, but also make it too easy to cut and paste and forget to give credit where credit is due.
Even good-hearted teens can sometimes accidentally plagiarize!
Join Sabrina explaining plagiarism for your homeschool high schoolers- and HOW to avoid it!
Are you aware of accidental plagiarism?
There is value in role modeling good editing techniques.
How to introduce plagiarism to younger children.
What are the consequences for plagiarism in college?
Why do you do research with reputable websites?
How do you cite the source?
Should you still use notecards?
When a student ready to begin writing their paper after researching the topic?
Remember the goal is to provide a good safety net against plagiarizing.
Do you need help teaching your student how to check reliability of sources? We have written Research Paper Help: How to Check Reliability of Sources. 
Every year in homeschool high school, teens need to write a research paper. There are several different styles to choose from including APA research papers, Chicago-style and MLA research papers.
One of the big issues teens deal with is how to know whether the sources they are using are valid.
The Purdue Owl's website contains information on avoiding plagiarism on papers.
7Sisters email subscribers receive periodic practical encouragement, special offers and NO SPAM EVER.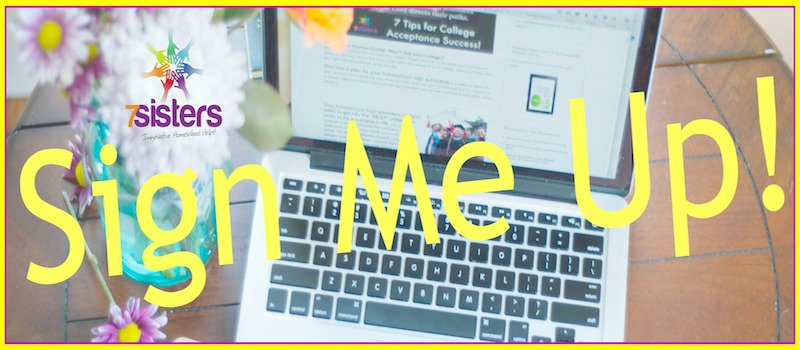 Click the image above to periodically receive real homeschool value in your inbox.
How to Help Your Homeschoolers Avoid Plagiarism on Papers