Considering teaching American Literature in your high school this year? Here's a problem: high school American Literature: Uncomfortable ideas! While American authors have a reputation for being downers and talking about tough ideas, I found these titles to be full of great ideas for worthwhile discussion.
High School American Literature
Homeschoolers know that a High School English curriculum should include American Literature (ideally using good study guides that enrich the reading but never kill the story with busywork).
Unfortunately, many of the titles by famous American authors are known for being depressing, godless, and sometimes truly offensive. They write about uncomfortable ideas!
The good news is, I found while teaching American Literature to my homeschool high schoolers that there are some really terrific choices for our book list. I will share some favorites with you. In fact, we've collected many of them for you in our American Literature bundle.
American Literature High School titles covered in the American Literature bundle include a full year's worth of study guides (as always, 7Sisters guides are no-busywork and adaptable to different learning levels, interests and goals). These are the titles of the study guides in the bundle:
Here was my dilemma as I prepared a curriculum for High School American Literature:
How could I be truthful in teaching my son, refusing to whitewash the harsh realities of our nation's troubled reality (past and present) as presented in works of great literature WITHOUT wallowing in a series of depressing, godless, and offensive books?
Here was the answer that presented itself as I prayed and prepared:
Books like John Knowles' rich coming-of-age story A Separate Peace would honestly present the fact that young men are often very confused, and a World War only makes things harder for them to make sense of themselves and the world, but it would also celebrate the beauty of learning hard truths about oneself and facing the complexities of honest relationships with others.
We could read well-written account of injustices done to people of color, to immigrants from other countries, yet not be in despair because plays like A Raisin in the Sun and books like The Adventures of Huckleberry Finn do not stop with the honest presentation of the problem, but instead go on to explore solutions (even costly ones) that just might really work…and make us better people in the process of trying.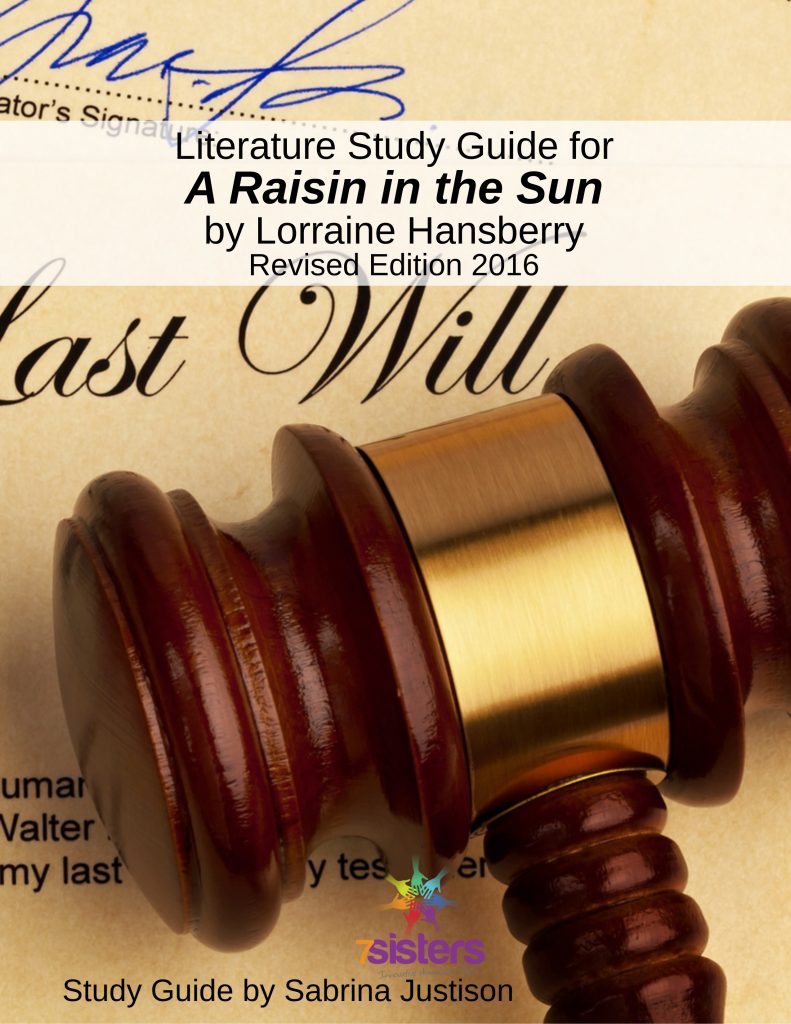 Uncomfortable ideas help us grow. Here's my advice:
Choose titles wisely. Read with your mind and spirit turned on so as not to miss evidence of the redemptive work of God in a broken world. And learn a whole lot about good writing, the effective use of literary devices, rich characters, dialogue and dialect, and so much more!
When you choose 7Sisters American Literature bundle, your homeschool high schooler will learn one or two of these devices, character styles, or dialogue and dialect tools with each guide rather than killing the book teaching EVERY single idea each book can offer. That way, teens can concentrated on the story and the ideas. It is a great chance to discuss and grow together! Download your teen's copy and get started building their skills!
7Sisters email subscribers receive periodic practical encouragement, special offers and NO SPAM EVER.

Click the image above to periodically receive real homeschool value in your inbox.
High School American Literature