Here are 8 great types of high school American Literature for Well-Rounded Education!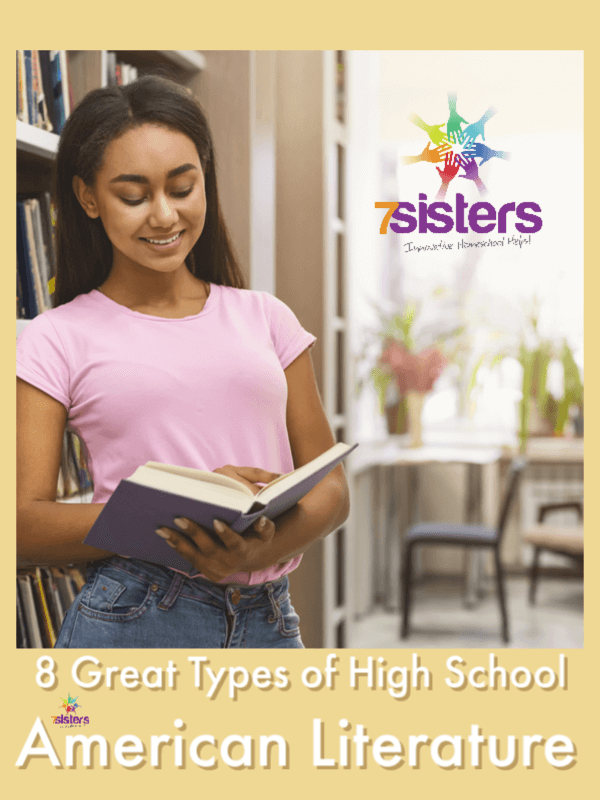 High School American Literature for Well-Rounded Education
American Literature in High School should include more than just the obvious lists you can find on the internet.
It's not hard to find lists of books by American authors when you're deciding on your curriculum for High School English. But oftentimes such lists overlook some wonderful writing that could be a great addition to your American Literature credit.
Here are some things I have included on my teens homeschool reading list:
High School American Literature: Poetry
We chose to use 7Sisters American Poetry: Reading and Writing. This 5-week unit gave a useful mix of fun, serious and varied ethnic-background poetry. The topics included: amusing poetry, Native American poetry, early American poetry, poetry that tells a story, African-American poetry. We read short selections of poems then tried our hands at writing some poetry in that style. (That was nice because it got some of the writing assignments out of the way.)
High School American Literature: New Journalism
Tom Wolfe and others ushered in a new type of writing in the 1970s that blended journalism (real stories, carefully researched facts) with a narrative voice that made room for opinion, humor and social commentary. We read The Right Stuff about the space race and enjoyed it immensely. (Warning: some profanity.)
High School American Literature: Speeches
Speech-writing is a complicated form of writing that should not be ignored by literature students. We read a selection of speeches that included the words of Patrick Henry, Frederick Douglass, Elizabeth Cady Stanton, Sojourner Truth, Abraham Lincoln, Lou Gehrig, Franklin Delano Roosevelt, Margaret Chase Smith, John F. Kennedy, Martin Luther King, Jr., Richard M. Nixon, and Ronald Reagan.
We also incorporated some of the speeches into our Public Speaking credit. We worked on Public Speaking in our homeschool group using 7Sisters Public Speaking text. There is a unit in the text on memorizing speeches. These speeches can vary in length according to the homeschool high schooler's age and interest. For groups, there is a student workbook, too (saves money). You should try it!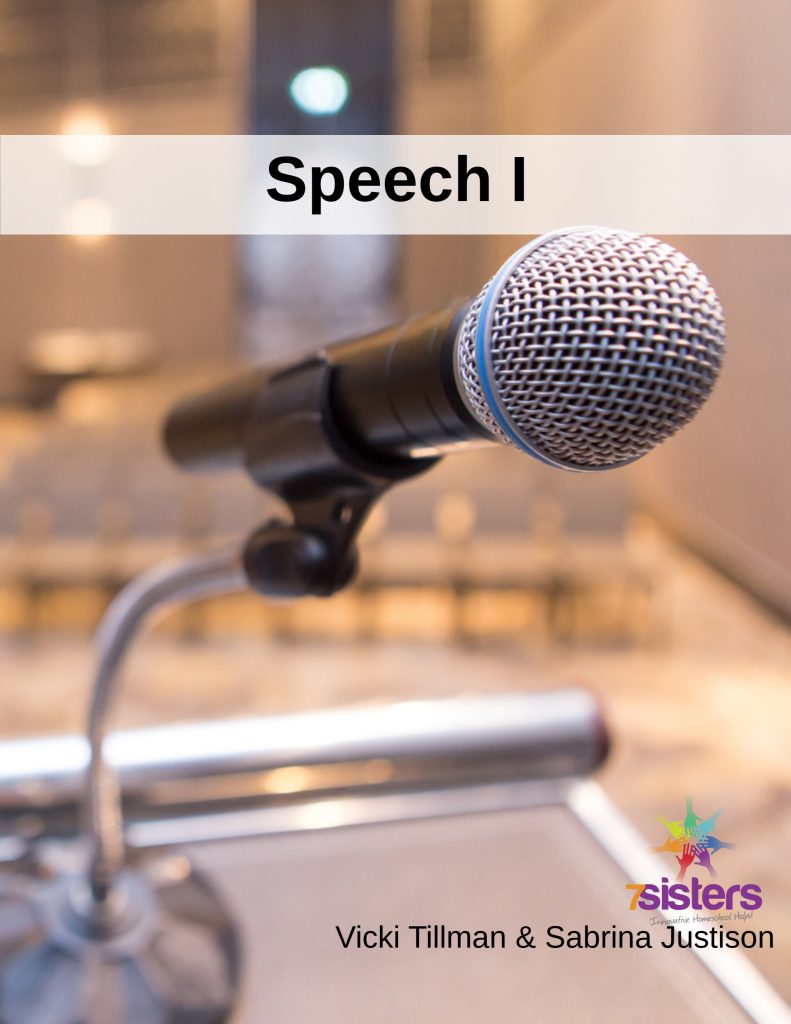 High School American Literature: Short Stories
Edgar Allan Poe was our choice for a short story focus, but there are so many to choose from! We steered clear of the more famous horror tales and read his mysteries instead.
High School American Literature: Native American Tales
These are easy to find on the internet (we chose the stories we read from Native Languages, and made it easy for us to explore oral tradition, the power of nature, personification, anthropomorphism, and morals.
High School American Literature: Modern Role Models
We chose the autobiographies of Joni Eareckson Tada and Chuck Colson.

High School American Literature: Science Fiction or Philosophy
Isaac Asimov's I, Robot made us think about technology in a very interesting way! Highly recommended! Also, Fahrenheit 451 is an absolute must-read and one of our high school co-op classes' favorites. 
High School American Literature: Transcendentalism
This New England-based movement of philosophy led to much of the American identity as individuals with a responsibility to God, to man, to the Earth, and to themselves. We read Little Women by Louisa May Alcott with a focus on the transcendental elements of the March girls' upbringing (Did you know Alcott's father was a lesser-known member of that Concord, MA community?).
7Sisters Homeschool brings your teens American Literature: A Full-Year Course that will cover a year's worth of reading for your average homeschool high schooler. Add the other categories listed above and your teen will enjoy an honors credit (just follow the instructions in the text).
American Literature High School titles covered by these study guides include:
A Separate Peace by John Knowles
A Raisin in the Sun by Lorraine Hansberry
A Tree Grows in Brooklyn by Betty Smith
The Scarlet Letter by Nathaniel Hawthorne
Little Women by Louisa May Alcott (viewed through a lens of American Transcendentalism)
Fahrenheit 451 by Ray Bradbury
The Adventures of Huckleberry Finn by Mark Twain
The Right Stuff by Tom Wolfe
To Kill a Mockingbird by Harper Lee
7Sisters email subscribers receive periodic practical encouragement, special offers and NO SPAM EVER.

Click the image above to periodically receive real homeschool value in your inbox.
High school American Literature for Well-Rounded Education