Want to hear a secret? High school electives are some of the BEST classes your teen will ever take. And there are High School Electives you probably never thought of…but you should!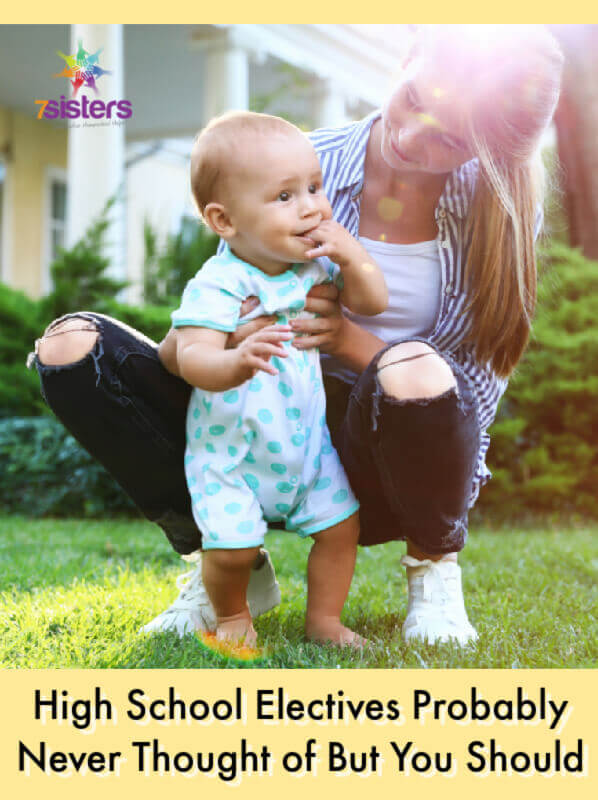 High School Electives Probably Never Thought Of But You Should
Electives give our teens a chance to press into areas of interest, to find creative ways to explore subject areas and ideas and career pathways that might be of great interest to them after high school graduation.
Have you considered these?
We have found them to be a great addition to our own kids' high school years and seen kids in our local community enjoy them tremendously while adding "sparkle" to their transcripts. These are the kind of classes that catch the eye of college admissions officers and make them say, "Hey! Look at this. What an interesting choice!"
Gardening!
Gardening is a practical and fun life skills elective credit. Here's an in-depth post from our Cousin Sarah May, that shares how to create a gardening elective (along with some wonderful, downloadable freebies for your record keeping).
Human Development is the study of the ways humans grow and change from womb to old age. It gives practical information on the ways people develop physically, cognitively, emotionally and socially. It is a true life-preparation credit! For more on why you should teach Human Development with your homeschool high schoolers, check out this post.
A perennial favorite. Learn how people develop from womb through old age. For details about this popular title, click here to read more.
Why study plain old world history when you can dig into the IDEAS that shaped each culture over thousands of years?  History and Philosophy of the Western World:
it is also a homeschool high school World Philosophy course.
and it covers some important movements in church history, so that teens can note the impact of the faith on the world of philosophers.
WHAT?? That's not a high school course, is it?
It certainly can be! High School Electives give you a place to create a credit in unusual ways, and a hands-on, experiential approach to learning provides a wonderful break from traditional academic pursuits.
A Successful Approach to Acting and Directing is the curriculum Sabrina developed to work with teens in our local community who wanted to learn about the craft of dramatic art in a deeper way, to work with material by accomplished playwrights of repute rather than simply performing in a skit or youth group drama.
Skeptical? Look for yourself; this was a very popular co-op class every year that I offered it! And you don't have to have acting and directing experience to teach this class.
Vicki Tillman MA is a licensed practicing counselor who also runs a coaching business at vickitillmancoaching.com. Her desire to introduce her own kids to Psych in high school from a God-honoring perspective led her to create this curriculum, a favorite now in our local community for many years. Read more about it here.
If you have an idea-kid, you know they need more than facts to memorize and parrot back to you on tests. They want to think about thinking, to explore the power of ideas on individuals and on societies.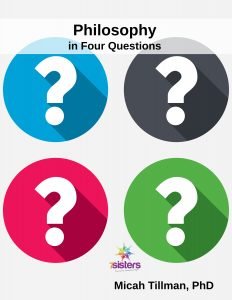 Dr. Micah Tillman's text Philosophy in 4 Questions is absolutely unique in its fun, engaging approach to a subject that is rarely even introduced to teenagers. This was my youngest son's favorite class in high school, hands-down. Do you know the four questions? Learn more about them here.
Do you know a teen who is everyone's favorite babysitter? A  young person who loves working with little ones?
A High School Elective course in Early Childhood Education is a powerful credit on the transcript, a sparkly entry that commands attention. It's one thing to "be good with" little children. Not only that, but it's so much more to add to that natural interest and affection the kind of knowledge that equips you to really teach and nurture little people! Ideal for individual study, but also LOTS of fun in a group class; explore Early Childhood Education here.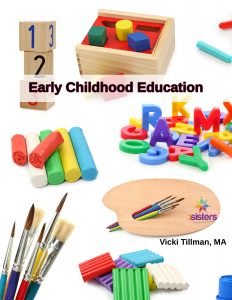 Here is a big list of electives to help you and your teens plan.
7Sisters email subscribers receive periodic practical encouragement, special offers and NO SPAM EVER.


Click the image above to periodically receive real homeschool value in your inbox.
High School Electives Probably Never Thought Of But You Should
Wondering what colleges are looking for in high school electives? Click here to learn more.
SaveSaveSaveSaveSaveSave
SaveSave
SaveSave