God Is a Philosopher and Your High Schooler Should Be One, Too.
Philosophy is simply the love of wisdom. God is the One who invented wisdom, so he must love it.
High School Philosophy
First, God employed his wisdom when he made the heavens (Psalm 136:5).
Then he gave a spirit of wisdom to people who had special jobs to accomplish:
In Exodus 31, when the Tabernacle was being built, God filled the craftsmen with a "spirit of wisdom, understanding, knowledge, and all manner of workmanship". (I wonder if, although the skill of craftsmanship was necessary, wisdom was even more so?)
Deuteronomy 34 tells us that Joshua was full of the "spirit of wisdom" for leading the people of Israel.
When Solomon assumed kingship of Israel, he asked God for wisdom and knowledge to rule the people. God was so pleased that He gave Solomon other gifts as well. (II Chronicles 1)
God devotes an entire book of the Bible to the topic of attaining wisdom. The book of Proverbs has 31 chapters devoted to wisdom. Proverb 4:5 admonishes us to "get wisdom".
We know that the fear of the Lord is the beginning of wisdom. It is the foundation to everything we learn. (Psalm 111:10)
With this in mind, it perplexes me that so few Christian young people study philosophy in high school. If even the craftsmen for the Tabernacle needed wisdom, it seems to me that most of our homeschooling high schoolers could benefit from learning to think and act with wisdom. High School Philosophy might be just the right addition to our academic plans.
Of course, the place to start is simply with knowledge of Scripture. Young people (just like their parents) grow in wisdom by reading and studying Scripture. This should be complemented by the respect of the Lord that comes in consistent prayer.
Teens or parents who have been tricked into believing that Scripture study is boring might be inspired by Sabrina's FREE guide to Genesis 1.
Or they might be blessed by learning to pray creatively.
Our Prayer Journals are interactive and affordable. 
To extend learning on wisdom, I highly recommend homeschooling high schoolers take at least a survey of philosophy.
They can learn to develop thinking skills and discernment as they learn about the idea-generating people of the various ages. This is why 7Sisters and Dr. Micah Tillman produced World History and Philosophy. Homeschooling high schoolers can earn a useful world history credit while learning about the history of philosophy and philosophers in Western society. 
And while your homeschooling high schooler is seeking wisdom, he or she will benefit greatly from Good Answers FREE Apologetics curriculum– learn to think and defend the faith.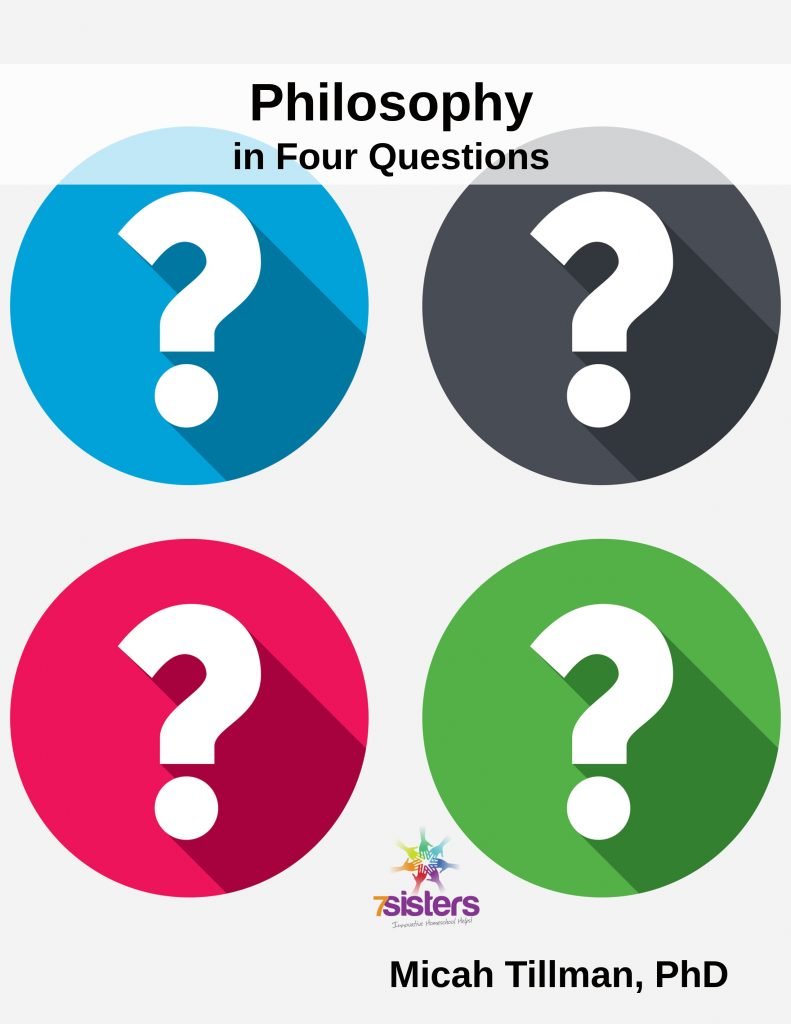 God's not afraid of philosophy. He loves wisdom. Is this a good year for your high schooler to "get wisdom"?
Our World History High School Curriculum provides a fantastic introduction to Philosophy and Philosophy in 4 Questions is a fun, understandable, but solid philosophy course (a favorite of local homeschool high schoolers).



7Sisters email subscribers receive periodic practical encouragement, special offers and NO SPAM EVER.

Click the image above to periodically receive real homeschool value in your inbox.
High School Philosophy