High School Reluctant Reader? Does your homeschool high schooler still struggle with reading?
High School Reluctant Reader
Do you get kickback every day during literature?
Do you feel stressed because you know your teen must read efficiently in order to fend for himself as an adult? Is it sad to think she'll never be able to enjoy the cultural richness of the classics?
Here are 5 important thoughts about reluctant high school readers.
1. You're not limiting with a label.
If your teen has some neural processing difficulties, it is hard to know how to help unless you know what the trouble is. Is it time for vision testing and therapy (beyond check for eyeglasses but rather check for visual processing)? One of my kids benefited greatly from vision therapy.
Is it time for diagnostic testing? Testing can help determine if there is dyslexia, ADD, or other learning issues. (It can also open the doors for special accommodations in college, note-takers or untimed tests, for instance.)
2. Bored is no excuse.
Some teens just don't like to read. They want to build something, play soccer, bake or raise chickens. If that is so, have them read magazines and how-to books for the bulk of their booklist. (Talk with your homeschool advisor on how best to record this.)
3. Pop lit is just fine.
You're not a bad mom if your kid reads pop lit. Some of our local homeschool teens discovered they didn't mind reading at all if they were reading Ted Dekker's Color Series, Sigmund Brouwer's Youth Sports Series, Frank Peretti's Teen Series, or Christian romances. Get them hooked on fun books and throw in audio classics.
4. Biographies can be a good attention-getter.
Some reluctant high school readers think they are going to die if they have to read a novel, but they get all excited about biographies. If so, make the BEST of it! Find bios of people in their interest areas or of heroes of the faith. Try God's Smuggler by Brother Andrew or Joni by Joni Eareckson Tada.
5. Audio books are awesome.
Many reluctant high school readers can listen to a much higher level of book than they can physically read. There are free audiobooks on Librivox and Christian Audio usually as a free monthly download of some book, also your public library is an endless source of classic audio literature.
6. Read aloud together.
One never outgrows read-alouds!
7. Watch a movie THEN read the book.
This is a great way to hook a reader.
8. Abbreviated classics are okay.
Really, not many reluctant high school readers are going to plow through an unabridged Les Miserables. But many will watch the movie, get hooked, and then compliantly read an abridged version.
9. Keep the study guides short and sweet.
Don't snuff the budding appreciation for reading by lengthy, kill-the-book study guides. Short and sweet will help develop comprehension, inference, and vocabulary and nurture the love of reading.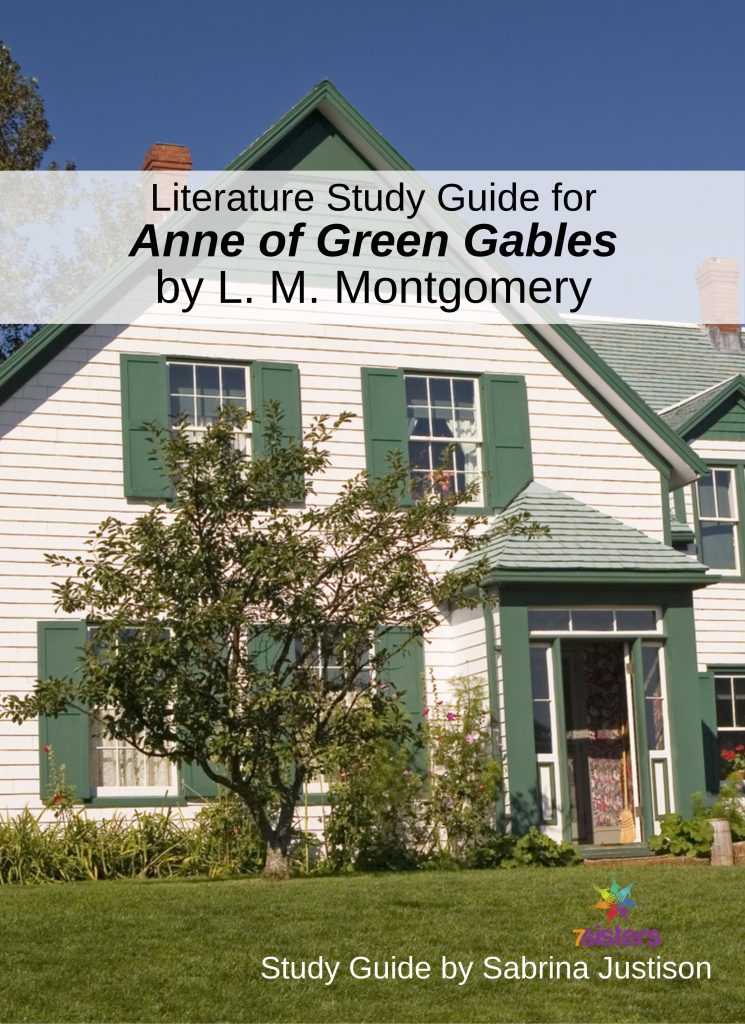 The 7Sisters Literature Study Guides are only $3.99. Short, sweet, no-busywork, and useful they cover need-to-know material. The ebook format (kept on the desktop) is interesting to many reluctant high school readers. Our study guides cover Great Christian Writers, American Lit, British Lit, and World Lit- download one today! (You can try them out with Anne of Green Gables for FREE.)
10. You may have to *gulp* delete some gaming-time.
Unfortunately, some reluctant high school readers have highly developed neural pathways for action-oriented digital stimulation to the neglect of print-oriented neural pathways. It takes a little detox for some teens in order to rewire the brain to handle print matter. Galatians 5 would call this self-control.
Marianne Sunderland has some good info at Homeschooling with Dyslexia.<
What have you found that helps your reluctant high school reader?
Here are Kym's thoughts about when your homeschool high schooler doesn't like to read.
7Sisters email subscribers receive periodic practical encouragement, special offers and NO SPAM EVER.
Click the image above to periodically receive real homeschool value in your inbox.
High School Reluctant Reader