It's time to write this year's homeschool high school research paper. Which style should you choose?
High School Research Paper: MLA? APA? Other?
"What to do??? Which style research paper should my homeschool high schooler do this year?"
Those are the questions I'd often hear in my years as a homeschool high school academic advisor. They are good questions because:
Teens need to be prepared for college-level writing
Teens need the experience, knowledge, and maturity that research writing helps develop
Teens need the character development that they learn while persevering through the process of writing that high school research paper
There are several styles of research papers. Let me explain them:
Traditional report style: Remember writing reports back in your middle school and high school years? You simply picked a topic and looked up information about the topic. You did not give opinion but rather, shared information.
The purpose of these papers is simply to learn how to do research, learn basic citations, and develop reference-list skills.
This is an excellent choice of research paper style for absolute novices. If your teen hasn't had experience in research, start here.  As a gift to you, 7Sisters Homeschool has a FREEBIE step-by-step instructions on the traditional report style research paper. Great place to start!
MLA style: Modern Language Association style of research paper writing is familiar to many people. In MLA papers, students choose a thesis (idea) and develop it. In other words, they come up with an opinion or idea and look for good research to support that idea. 7Sisters Homeschool has a user-friendly, no busywork, step-by-step guide for writing an MLA high school research paper, used by many thankful homeschool parents and teens.
MLA is a great high school research paper format to follow if your homeschooler has solid experience in essay writing. Good essays require a thesis, support, and solid conclusion. When teens have this style writing down, it is easy to advance into MLA paper writing.
MLA is often chosen for a first research paper for those who have essay writing experience (such as thesis writing and composing transition sentences). Teens can concentrate their learning on the MLA-style citations, bibliography, and solid research skills.
APA style: American Psychological Association's style of research paper is one of the most common papers your homeschool high schooler will face in college. Unfortunately, many homeschool parents have never written an APA paper themselves, so feel intimidated by its no-nonsense format. However, in my opinion, they are the easiest-to-write high school research paper style. Here's why:
APA doesn't require choosing an opinion and defending it. Teens simply find a topic they'd like to learn more about and research it thoroughly.
They do not need transition sentences. They employ section titles (magazine style).
7Sisters Homeschool has an easy step-by-step guide to writing APA style high school research papers. It is a great choice for upperclassmen, if they are tired of MLA. The format of our 7Sisters guide also makes it a good choice for underclassmen, since it even helps them choose topics.
There's not a wrong choice on high school research paper writing styles, except this: skipping the research paper. Don't let that happen!  Help your homeschooler choose a high school research paper style and make sure they get it done. They'll be glad they did! Click here for an excerpt from APA Research Paper Writing Guide.
No matter which research paper style you choose, it is important to avoid plagiarism. Here are answers to frequently asked questions about Plagiarism. 
7Sisters email subscribers receive periodic practical encouragement, special offers and NO SPAM EVER.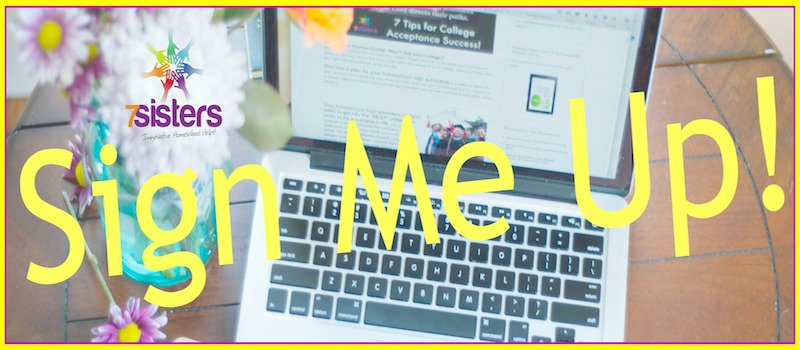 Click the image above to periodically receive real homeschool value in your inbox.
High School Research Paper: MLA? APA? Other?
SaveSave
SaveSave
SaveSave