Essay writing is an essential skill for homeschoolers these days- for high school students and even for those in middle school.
Homeschool Essay Curriculum
Too many students are either bored or intimidated by the challenge of writing essays.
Those who are intimidated need a homeschool essay curriculum that will explain the process clearly and in a friendly way. They need assignments broken down into manageable pieces so they don't feel overwhelmed. They need to understand the thinking process that is required for developing good support for an essay thesis.
Those who are bored need topics that are meaningful to them personally. They need the freedom (even the encouragement!) to write with passion, to write with humor, to write with examples that are out of the ordinary.
Homeschool essay curriculum from 7sistershomeschool.com is designed to meet the needs of the intimidated as well as the bored student…and students who actually don't MIND essay writing enjoy it, too!
Geared to give your student a successful experience, our Guides to Essay Writing, by Marilyn Groop, will introduce essays to your homeschool in this user-friendly, no-busywork format.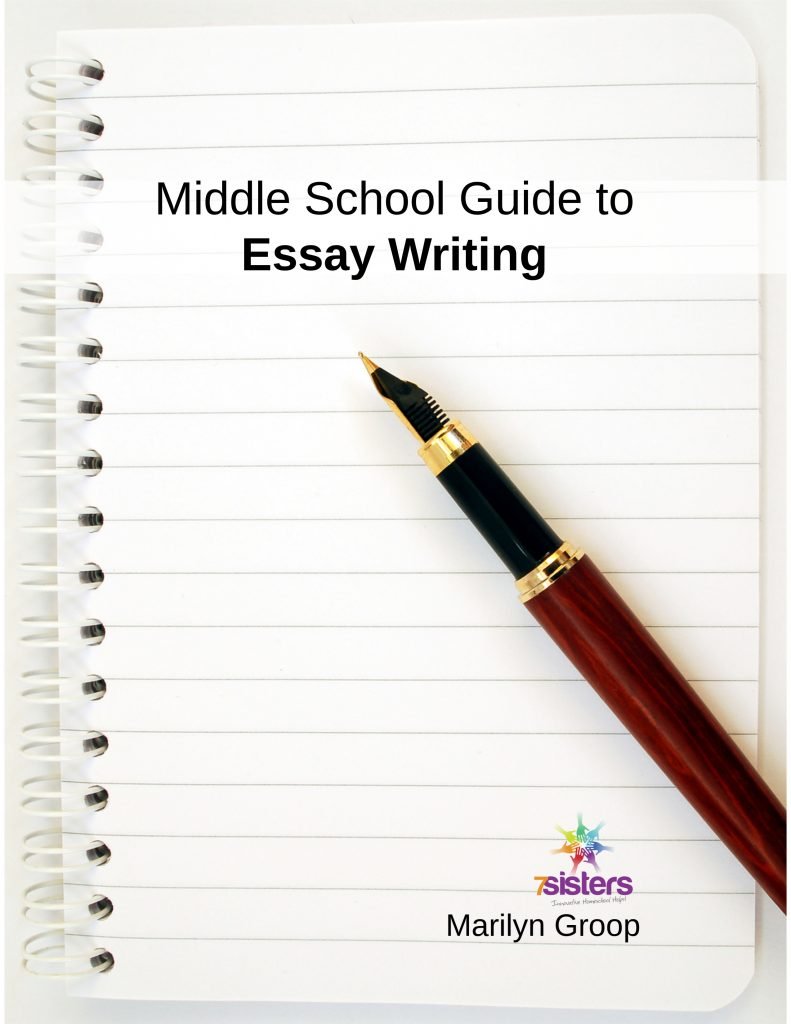 Presented in a 10-week, 4 days per week, format these downloadable pdf  guides will teach your homeschooler the steps to writing a coherent essay including:
-Basic essay format
-Persuasive essays
-Literary analysis
-Compare/contrast essays
-Editorials/letters to the editor
-Tips for taking a short-answer essay test)
The Guides include 3 essay rubrics that you can use to grade the essays, as well as an answer key to the short-answer essay test.
For more posts about essay writing, check these out:
Middles School guide to Essay Writing 
Middle School Essay Writing Help for Your Homeschool 
Take advantage of the great writing resources Vicki Tillman has pinned to her High School Writing Pinterest Board, too!
Click here to see what the Washington Post has to say about why Americans can't write.
7Sisters email subscribers receive periodic practical encouragement, special offers and NO SPAM EVER.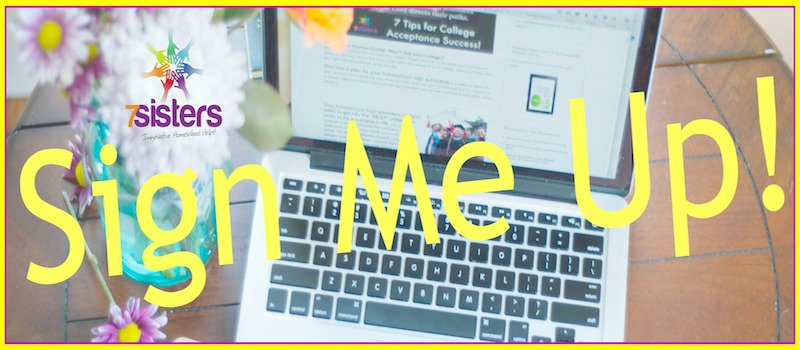 Click the image above to periodically receive real homeschool value in your inbox.
Homeschool Essay Curriculum