Does your teen need some homeschool high school college-prep study tips?
Homeschool High School College-Prep Study Tips
It is a great idea to get your teens started on some homeschool high school college-prep study tips. If they have some good study skills down pat before they graduate, college adjustment will be a piece of cake.
The cool thing is that these study skills can help teens be more successful if they are taking group courses such as:
Study skills you can teach your teens that will help them prepare for college
Success in college (and high school) depends on being able to prepare for courses by:
Getting enough sleep!
Believe it or not, you do worse on exams if you stay up all night cramming for the test! Brain cells that are fresh from a good night's sleep can retrieve information needed to pass exams more efficiently. (BTW- There is an entire chapter in 7Sisters Psychology from a Christian Perspective about sleep and its importance. Another reason to *like psych*.)
BTW: 7Sisters also offers an asynchronous online course to accompany the Introduction to Psychology from a Christian Perspective text that teens have been enjoying.
Daily take handwritten notes from class and type them on the computer
Note-taking during class is important. It helps students pay better attention in class. Then, after class, college students have told us that they find it helpful to type up their notes. Typing up the note from class helps students to review and retain the information. (Homeschool graduates have also told us that this leads to being gently ready for exams, rather than cramming for them.)
Homeschool high schoolers who are taking co-op, group classes, or online courses can get great practice taking notes.
Use different color highlighters to differentiate the types of information in your notes
Make diagrams or doodle in class to help pay attention and classify information. Here is a great post from Homeschool Scientist about doodling.
Turn off cellphone and social media while you are studying
Not only that, it is wise to close any tabs that are not necessary at the moment. While it may feel like successful multitasking to keep phone, social and tabs all open and running. However, every time you stop and check, it takes time to refocus when you return to studying. (Some studies have shown it can take up to twenty-three minutes to refocus after a disruption.) Therefore is a  much better use of your time to spend twenty minutes of focused studying than two hours of multi-tasking.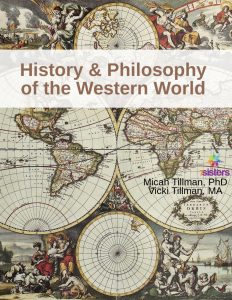 Sit in the same spot every time you go to class, especially when you go to take the test
This is a cool trick. Sitting in the same location helps your brain recall information learned while at that location. This is because the brain's information-retrieval system likes to have visual context for the data it is trying to recall. Therefore if your seat location is the same, the environment is visually the same- and the brain can remember information better.
This practice can work even if your homeschool high schoolers are doing courses at home on their own. For instance, if they are studying History and Philosophy of the Western World each day on the living room sofa, it would be wise to also sit there when they take their chapter tests.
Take one five-ten minute break every one-two hours you study
Taking breaks is so very important. This helps to give your brain time to rest (because even brain cells can get tired from working hard.) When you return to your studies, that break time allows you to check if you are actually retaining the material for more than a few minutes.
Learn and practice time management
There is no way to succeed in college without learning how to manage time. This can include:
For more resources:
7Sisters email subscribers receive periodic practical encouragement, special offers and NO SPAM EVER.
Click the image above to periodically receive real homeschool value in your inbox.
Homeschool high school college-prep study tips