What if your teen isn't Einstein? How do you plan homeschool high school courses for average teens?
Homeschool High School Courses for Average Teens
Homeschooling high school is awesome! One of the best things about homeschooling is tailoring the learning experience to your teen's:
The average teen is not going to go to college on a full academic scholarship (unless there is a special state program like in Delaware). There will be other ways to take care of college or career training. God may close some doors in order to make clear the other doors are open!
An average homeschooler should start career exploration early in high school. While he or she may not decide on a career right away, this early exploration may help decide whether career training or some college will follow high school.
Also check my homeschool career exploration pinterest board.
In our present economy, sometimes a non-college career is the best option homeschoolers. If career training is what your teen feels called to do, look into apprenticeships or technical training as high school credits.
Average homeschool high schooler or not, the core course categories are the same. The core courses (Language Arts, Maths, Social Studies, Science, World Languages) may be done at an average level as long as state subject requirements are met. Check HSLDA for specific graduation requirements (and join, if you haven't yet). Here are some general guidelines for career-bound homeschooling high schoolers:
4 credits Language Arts (literature, writing, vocabulary, grammar, speaking)
4 credits Math (often Algebra, Geometry, Algebra II, Consumer Math)
4 credits Social Studies (often U.S. History, World History, .5 Geography, .5 Civics, .5 Economics, .5 Psychology or Sociology)
4 credits Science (often Biology, Chemistry, Elective Science, Health)
1 credit Fine Arts (art, music, drama)
1-2 credits Physical Education (fitness, sports)
Electives or other state requirements to fill out 22-26 credits (according to state or umbrella school requirements).
(Electives or other state requirements may include career exploration, technology, additional courses in an interest area.)
Here are some some suggestions for curriculum that is helpful to average homeschooling high schoolers: 
7Sisters Literature and Writing Guides have instructions for adaptable levels from Average High
School to Honors
Pearson Education (Pacemaker Algebra, Geometry, Algebra II)
7Sisters Homeschool Financial Literacy
Bright Ideas Press Mystery of History (follow directions for high school level and log 135 hours for Carnegie credit)
7Sisters Human Development (Health or Social Science, adaptable levels from Average High School to Honors)
7Sisters Psychology (Adaptable levels from Average High School to Honors)
Westfield 101 Series (Biology, Chemistry- follow full directions to get full high school credit)
Please note: An average homeschool high schooler is not limited to career training. Many go on to college. If your average high schooler wants to go to the local community college, the average curriculum with not hold them back in most cases. Read more about college options for average teens.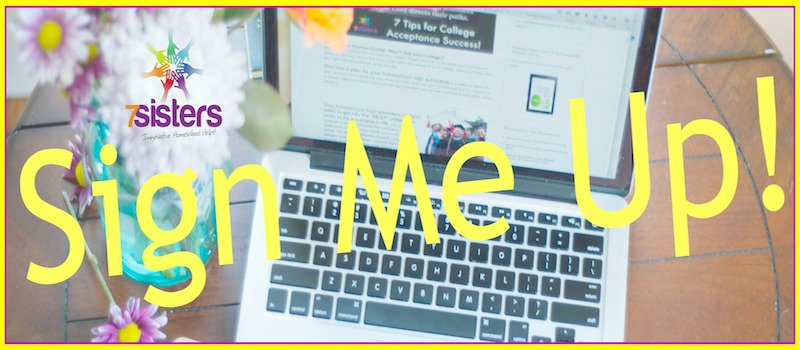 Homeschool High School Courses for Average Teens
SaveSave
SaveSave
SaveSave