Homeschool high school planning: How to do it!
Homeschool High School Planning
The 4 short years of homeschool high school requires great planning if we are to mold our kids to be prepared for independence and God's calling. They need to be ready to face adulthood educationally, spiritually, emotionally, physically, socially.
Here are some guidelines for homeschool high school planning:
Remember, there's not ONE right way to homeschool high school, so the suggestions we give here are to encourage and guide you. However, they are NOT here to tell you that you must follow our guidelines. Therefore, please adapt them as you will!
1) Capture your vision!
You do not really want to spend four years blindly following a format for teens in general but not really know what God has in mind for YOUR teen! With that in mind, take some prayer time, read our post on 3 Ways Homeschool High School Vision Can Save the Transcript. 
Answer this question: What kind of young adulthood has God called your homeschooler to?

Click image for full description.
Now, download our quick guide on writing a mission statement. It will guide you through capturing your vision for your homeschool high school years. Also, it will help you make the vision do-able by creating as a mission statement. This is a fourteen-page guide that takes you step-by-step through the process of personal mission statement writing.
Plan on spending an afternoon on this step. More if needed.
Now that you have your vision set, your mission for the four high school years will be solid! Now, it is time to begin setting your Long-Term Goals.
2) Set Long-Term Goals (LTGs)
Write description or "wish list" describing what your are dreaming about for your homeschool high schooler. Think about the day they graduate, what do you want them to have accomplished?
Include things like:
You can also add specific goals. For instance, do you want your high schooler to:
Be able to manage his/her own devotions?
Learn about British Literature?
Study some Philosophy?
Apprentice with a plumber?
Complete enough math to be college-attractive for a nuclear science major?   🙂
Know how to initiate and maintain a conversation with peers and professors?
Learn to ballroom dance so that he/she doesn't feel awkward at wedding receptions?
With these goals in mind, you can create your own personal prayer guide. Also these goals will become the guide for your homeschool high school planning.
Next, make a rough-draft 4-year plan on each topic. (Remember that a homeschool mom may plan her kids' path- but God will direct their steps- so don't get in His way.)
Do not get bogged down on details leave space to add that later. We know it takes time to know all the credits needed for the high school years.
3) Use the LTGs to to begin to Schedule Backwards by making some Short-Term Goals (STGs) for this upcoming year.
Short-term goals break the long-term goals down by year. You can create your short-term goals for each year of high school before you even start. (However, when you do this, hold the goals lightly- God might have another plan, and His is best!)
Short-term goals will be the subjects, activities, and preparation for independence that you want to cover each year with your teen.
Download Sabrina's  Scheduling Backwards to help you with this step.
As you do you planning, you will want to create a college-attractive transcript by covering some courses that power-up your homeschool high schooler's transcript and give it *sparkle*.
We Sisters firmly believe that there's not just ONE right way to homeschool. You want to develop your goals around your own high schooler's gifts and interests.
With that in mind, based on what we've covered with our teens here are some suggestions for your homeschool high school planning.
Remember to adopt or ignore as appropriate for your family.
Language Arts/Literature:
Language Arts/Writing:
Each year we cover Research Paper, Essays, Creative Writing (poetry and short stories). Click here for the curriculum we have used with our kids, co-ops, and group classes.
Read more about a balanced, fun writing curriculum.
Maths:
Algebra I, II, Geometry, Financial Literacy (Some teens will need higher maths or business math according to their strengths and needs.)
Social Studies:
American History, World History, Civics, Economics, Geography, Social Sciences (Psychology, Sociology, Human Development), Special Topics of Interest. (Choose topics that can add *sparkle* and help create a college-attractive transcript.)
Science:
Biology, Chemistry, Physical Science (or Physics), Health and other sciences of interest
World Languages:
2 or 3 years
Fine Arts:
At least 1 year. (Click to see Sabrina's popular Drama materials.)
Physical Education:
At least 2 years. (Check out 7Sisters popular Fitness curriculum.)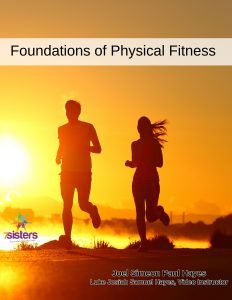 Electives:
There are endless kinds of elective credits teens can earn. Here are a few:
Career Exploration:
There's not ONE right way to cover Career Exploration, so you can check out this Authoritative Guide post to help with ideas. numbers of credits according to student needs. Our popular Career Exploration Bundle (and the FREEBIE-get-started Career Exploration in the Bible) are light-hearted, non-threatening ways to help your homeschool high schooler recognize what God has already done in his/her life and where He might be leading.
Religion:
You can record religion on the transcript if you and your teen desire. This varies according to student need.
Drivers Ed:
Oh, the joy!
Extracurriculars:
Teens need extracurriculars. That's why our homeschool high schoolers have quite active in areas of their interest (or areas we want them to develop) such as:
church youth groups
worship teams
choirs
drama camps, etc.
Knowing what you want to cover over the four years helps you with short-term goal homeschool high school planning. Want some help with that?
Power-Up the Transcript Bundle. It includes a four-year schedule ALONG with our most popular textbooks at at 10% discount:
Human Development from a Christian Worldview
Introduction to Psychology from a Christian Perspective
Financial Literacy from a Christian Perspective
History and Philosophy of the Western World- A Christian Worldview Study
Career Exploration Bundle
Early Childhood Education
7Sisters email subscribers receive periodic practical encouragement, special offers and NO SPAM EVER.

Click the image above to periodically receive real homeschool value in your inbox.
Homeschool high school planning