For homeschool high school transcripts: the 26 basic credits you need? What courses do you need to plan for homeschool high schooler for life or college prep.
Homeschool High School Transcripts: The 26 Basic Credits You Need
First, let me say something very important: There is not ONE right way to homeschool.
However, it is helpful to have some guidelines in choosing courses for the transcript.
I am going to share the requirements from the homeschool umbrella school where I have served as the upper-classmen advisor for years.
1) Each state has different requirements for graduation. You can check Homeschool Legal Defense Association's website for this information. 
2) Check your local colleges to see what they are looking for in their incoming freshmen. (College websites will have this info.)
3) Our umbrella school's requirements are on the high side but have been useful in creating powerful transcripts and getting these teens into college:
4 Credits of English (Language Arts)

Language Arts is a huge credit that encompasses Literature, Writing, Grammar or Editing Experience, Vocabulary and sometimes, Public Speaking. Here is a post with more details explaining how a Language Arts credit works.

Because we 7Sisters found years ago that much of the curriculum available in Language Arts was boring to our teens, we created no-busywork downloadable guides, adaptable to different interests and abilities and geared for developing necessary Language Arts and thinking skills.

Literature Study Guides based on real books (includes vocabulary). Individual guides for classic and contemporary books or full-year topics such as:

Writing Guides each competency area that are user-friendly and broken into daily assignments (includes editing experience and rubric):

(our popular introductory course for individuals or co-ops that take the fear out of speaking)
4 credits of Social Studies

American History

World History

7Sisters engaging History and Philosophy of the Western World is a favorite of homeschool high schoolers because it gives them their World History credit while introducing them to the philosophic ideas and people of each age. It is a fun, lighthearted, user-friendly downloadable text.

Geography .5 credit

American Government .5 credit

Economics .5 credit

Social Science .5 credit

Examples of Social Science include Psychology and Human Development. Some colleges also include American Government and Economics as Social Sciences.

7Sisters' popular Introduction to Psychology from a Christian Perspective presents an introductory level Psychology course that teens can actually like (rather than the overkill of many high school Psychology courses)
Also, 7Sisters' delightful Human Development from a Christian Worldview prepares teens for real life by helping them understand the ways people grow and change from womb to old age.
2 or 3 credits World Language (must be in the same language)
1 credit Fine Arts (includes Art, Drama, Music)

Click here to learn more about the importance of fine arts in your homeschool.

Our homeschool high schoolers have LOVED drama. 7Sisters' Sabrina has developed and taught our wildly popular drama curriculum for years. We have available:

1 credit Technology (includes any computer topic, photo/movie editing, church technology- sound systems, music powerpoints)
3 credits Career Exploration/Career Pathways

Career Exploration courses. 7Sisters Career Exploration Bundle is one of our most popular courses.

Various apprenticeships and volunteer work

Specific introductory training courses such as Early Childhood Education, simply to see if the student enjoys the subject. 7Sisters Early Childhood Education course gives a low-key, hands-on experience with the career to homeschool high schoolers who are interested in exploring the possibility of teaching young children.

OR any of the above required courses that prepare a student for his chosen college major (for example, all the science courses are career exploration for a future biology major)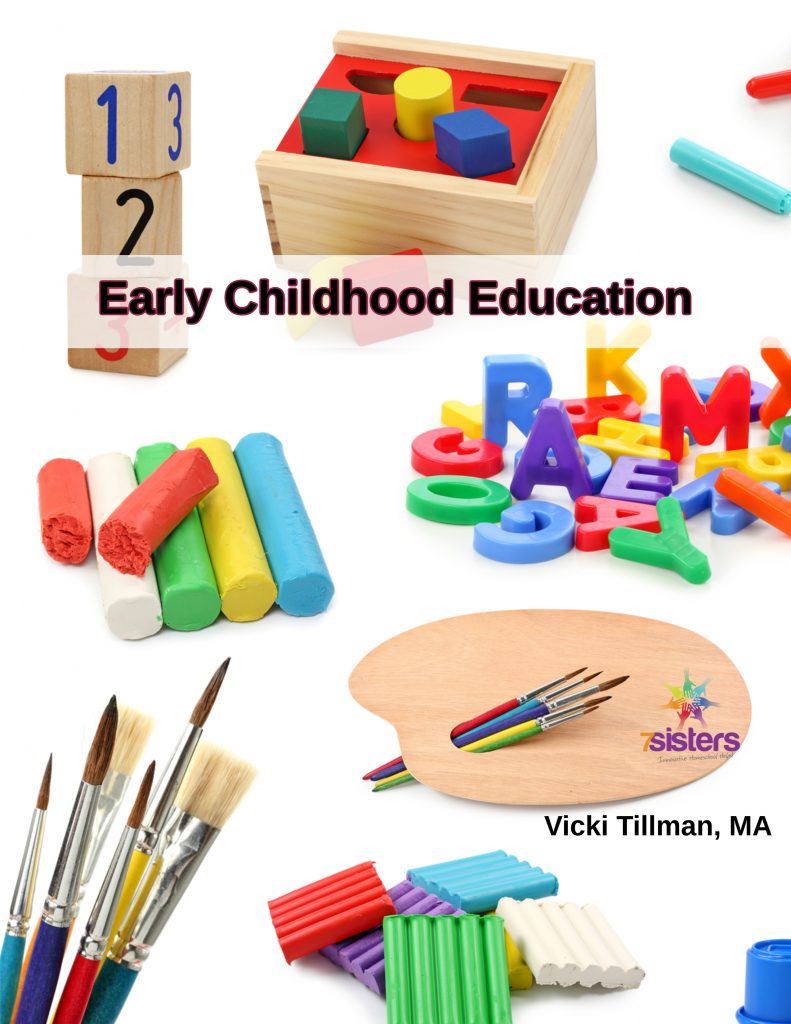 2-3 Electives (these are important because they add sparkle to the transcript– also intentional character and spiritual development)


Subjects of personal interest such as Home Ec, Bible, Philosophy, Worldview

Extra courses in Arts, Science, History, Language or Literature

You can capture what they are doing naturally in life and honor that in credit form.

For instance, our local soccer players got extra Phys Ed electives for soccer. 

Our local homeschoolers who were interested in nursing or pre-med, volunteered at the hospital and earned Career Exploration electives there

Also, our local homeschoolers interested in HVAC took courses at the community college geared for high schoolers interested in trades. These counted as Career Exploration electives.
26 total credits  (Our umbrella school's students usually graduate with more than 26 credits.)

This may look overwhelming but think about it this way:
For homeschoolers, all of life is education. They are earning credits in lots of different ways.

Click here to read about how to prove your credits mean something on your transcript.
talents

career values                                                                                

interests

career shaping experiences

how to look for God's leading

what to do next
Follow up with the Career Exploration Workbook or the Career Exploration Bundle.
As you know, 7Sisters texts are adaptable to different levels of rigor, interests and abilities.
Therefore, teens who need Honors credit can do so in a meaningful way. Not only that, but teens with special needs can use texts with adaptations that are appropriate for them. That's because there's not ONE right way to homeschool high school!
Homeschooling high school years are the best years of all. Don't be intimidated by the homeschool transcript. You and your teens can do this!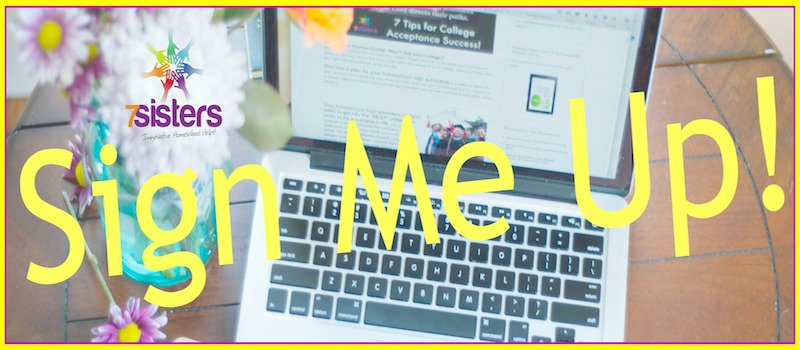 Homeschool High School Transcripts: The 26 Basic Credits You Need
Save
Save
SaveSave
SaveSaveSaveSave