Education gets serious when we face homeschool high school transcripts! Here are the 26 credits needed for graduation:

Homeschool High School Transcripts – the 26 Credits Needed for Graduation
In my decades of serving as upperclassmen advisor to our local homeschool high schoolers, I had the opportunity to help hundreds of homeschool high schoolers meet requirements for graduation while building college-attractive transcripts.
Here are some things that have helped our teens find success on their homeschool high school transcripts. These are twenty-six credits needed for graduation (and college attractiveness).
Here are a couple of important things to know before we start:
There's not ONE right way to homeschool high school! Therefore, keep in mind that these are suggestions for earning credits. You do what is right for your teens.
Note that each state and each college have varying course requirements. Thus, it is always good to check department of education and college websites to make sure you are on track.
Many homeschool high schoolers are non-college bound. They will be going right into the military or a career. Therefore, feel free to adjust numbers of credits to meet their needs for graduation and life skills.
Homeschool high school transcripts – the 26 credits needed for graduation
There are three basic types of credits for homeschooling high school: core courses and elective courses.
Core courses are courses that all teens need (although they can be taught on the level that meets your teens' needs). These courses include:
English/Language Arts
Maths
Social Studies
Sciences
World Languages
Fine Arts
Elective courses build interests or skills for teens. These can include:
Additional courses of interest in the core course topics
Drivers Education
Career Exploration
Any topic that is of interest to your teen
For more information on types of electives, check this post
With this in mind, let's look at those twenty-six credits needed on the homeschool transcript
Remember, there's not ONE right way to homeschool high school. Adjust these as needed.
4 credits of English/Language Arts

Click image for full details.

ELA is a huge credit. Each year's ELA credit will cover:
Literature topics can cover any area of interest such as:
BTW- You can create a powerful transcript when you use 7Sisters curriculum for no busywork curriculum that is adaptable to various levels.ollege Prep- Honors.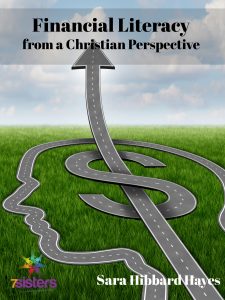 4 credits of Mathematics

Math generally covers:

Algebra
Geometry
Algebra II
Pre-Calculus (some students will need this for college acceptance, others will not)
Financial Literacy/Consumer Math
Other topics may include:
4 credits of Social Studies

Most homeschool high schoolers will need History courses:
Also, they will need Social Science courses such as:
Wondering what we mean by social science? Read more.
4 credits of Science

Click image for full details.

Click image for full description.

Most homeschool high schoolers will need these basic Sciences:

Biology with 30 hours lab
Chemistry with 30 hours lab
Health

The remaining credit will be a lab science such as:

Anatomy and Physiology
Physics
Marine Biology
Or other science of interest.
Check out this post with ideas for this additional science if you have a non-science type teen.
2 or 3 credits World Language

Usually this must be the same language

2 credits Phys Ed

Click image for full details.

Click image for full description.

1 credit Fine Arts

1 credit Technology

While our homeschool high schoolers are digital natives (as opposed to those of us digital immigrants who had to learn all the technology stuff), it is wise to offer your teens some tech education. Also, some states require this.
Technology credits can include any computer-related topic such as:

3 credits Career Exploration

Why allow your teen to graduate without some ideas of what they should do after high school? Career Exploration helps teens explore what to do next in life!
Career Exploration courses include:

apprenticeships and volunteer work in the homeschooler's interest areas
specific introductory training courses such as Early Childhood Education
an actual Career Exploration course
OR any of the above required courses that prepare a student for his chosen college major (for example, all the science courses are career exploration for a future biology major)

2-3 Electives

Electives are important because they add sparkle to the transcript. Not only that, but electives can help intentional character and spiritual development.
They can include subjects of personal interest such as:

Bible,
or extra courses in:
This adds up to 26 to 28 total credits. Remember, each state (and college) has different specific requirements. Therefore, hold these credits as suggestions and homeschool in the way that is best for your teens.

Are you feeling a little intimidated? Do not worry. Homeschool high school- you CAN do it! (In fact, we created a free mini-course for homeschooling parents to help them get started. Not only that but we have a more in-depth course on how to homeschool high school just for parents. Check them out!)

Homeschool High School Transcripts- the 26 Credits for Graduation
SaveSave
SaveSave