If you want your teen to have a homeschool high school World Literature credit, what should you cover?
Homeschool High School World Literature Credit- What to Cover
World Literature is a great course to include on the homeschool high school transcript. What makes a good World Literature credit?
The other day, I was chatting with one of the homeschool high schoolers that I advised for her upper class years. She shared with me that her World Literature homeschool group class was her favorite English class in high school. She was in the same class as my youngest son. He loved the course also, so I'll share what they did for World Literature.
-Real books
A great homeschool high school World Literature credit will cover books from around the world, either written in other countries and translated into English or by English authors who know the culture well. (Our 7Sisters Homeschool World Literature includes a few from several different time periods.)
The homeschool grad I was chatting with (and my son) read and completed study guides for the 9 books in World Literature: A Full-Year High School Course.
These included:
They added to their reading lists with books of their own choice. Each year in homeschool high school, our local homeschool high schoolers read between 15-50 books (according to the grade and course level of each student). This includes at least 3 classics and can count 10 books of the Bible (yep, we count each one as a book), a few audiobooks, other books of interest.
-Writing papers of many sorts
Each year in high school, our kids write (according to grade and course level) 2-8 five-paragraph essays, 4-8 short papers (including genres such as short stories, poetry, or other creative project), plus a 5-10 page paper (some of these must be research papers in MLA and APA formats). For a World Literature credit, some of these papers will be on World Literature topics (you will notice that in World Literature: A Full-Year High School Course, there are some suggested essays for each book).
For other papers, we used the Writing Guides in Introductory, Intermediate, and Advanced Guides to High School Writing.
-Vocabulary
The local homeschool grads used the vocabulary included in the World Literature: A Full-Year High School Course as the anchor of their vocabulary work. My homeschool high schoolers were pushing for high SAT scores, so I supplemented with some extra work with SAT word lists and Freerice.com.
-Grammar and Language Mechanics
College bound homeschool high schoolers already have good grammar but they need to work hard on editing skills for college entrance exams and future college papers. Our local teens used the rubrics in their writing guides to enhance their editing skills.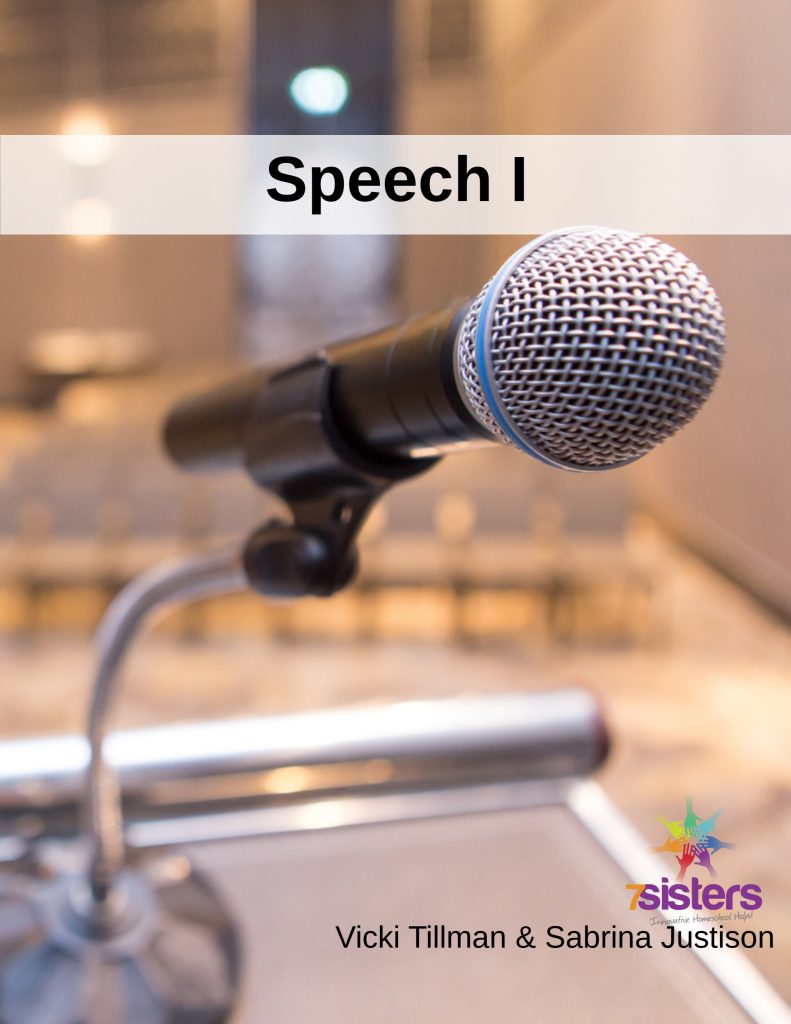 -Public Speaking
In our local homeschool high school English group class, the teacher used World Literature: A Full-Year High School Course. She chose questions from the text for the teens to discuss in groups and present answers to the class. (All my kids were also in a homeschool Rhetoric League that enhanced their public speaking skills. Sometimes they would memorize a speech by a world leader for one of their presentations.)
World Literature offers teens a chance to think about things from a different perspective, getting a glimpse of people in other cultures and the ways that they understand themselves and relate to others. What an important experience for young adults! Include a World Literature credit that challenges your student to grow as a person while also succeeding academically.
7Sisters email subscribers receive periodic practical encouragement, special offers and NO SPAM EVER.

Click the image above to periodically receive real homeschool value in your inbox.
Homeschool High School World Literature Credit- What to Cover