This week on The Homeschool Highschool Podcast Episode 57: Phys Ed for Homeschool Highschoolers!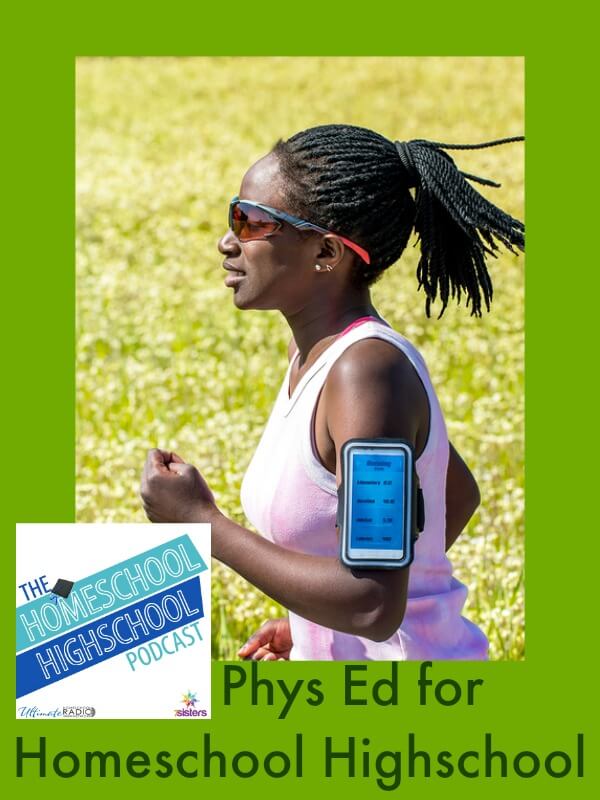 Time for phys ed for your homeschool highschoolers? They need at least one credit for graduation (some states require 2 credits).
Some teens LOVE physical activity. They are into working out, playing group sports, dance or martial arts.
Some teens HATE physical activity or have physical issues that make playing sports difficult.
How can these different kinds of teens earn meaningful credit in physical education?
Let's start with the easy ones: Let them be busy with what they love!
How to record their homeschool credits?
Use a curriculum to gain knowledge on the hows and wise of wise physical fitness.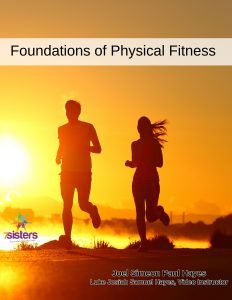 That's why we released 7Sisters Foundations of Fitness text, videos, charts, tests…SO much wisdom on why we need to have fitness but also text and videos tell you how. Read more about the Fitness phys ed text here and how to earn a phys ed credit here.
Generally a team sport that lasts for an entire season is close to 1/2 credit.
If you are not sure, or if you are sure he/she is spending WAY more than 68-90 hours, log their practices and games. You don't want to short change your homeschool high schooler. Here's a post on logging hours.
Generally a year-round sport such as martial arts or dance is around 1 credit.
Again, if you're not sure or if your teens are spending WAY more than 120-180 hours, the log those hours for practices and tournaments.
If your teen is working on an individual fitness interest such as working out at the gym, log hours until he/she meets the credit.
If your teen hates fitness topics, then you'll definitely need to log hours. Here are some tips:
We have even created an additional curriculum to help your teens achieve their fitness goals!
Framework of Physical Fitness, by Joel Paul Simeon Hayes, builds on the knowledge that students gained from Foundations of Physical Fitness. While it is intended to be a follow-up to Foundations of Physical Fitness, Framework of Physical Fitness can be studied independently.
Join Sabrina, Vicki and Marilyn for a fun, fact-filled discussion!
Homeschool Highschool Podcast Episode 57: Phys Ed for Homeschool Highschoolers