This week on The Homeschool Highschool Podcast Episode 59: Tips for Teaching Public Speaking.
We have learned from college admissions officers that they are often looking for Public Speaking (or Speech) to be on the highschool transcript- either as part of the Language Arts credits (thus they want some Public Speaking done each year) or as a separate credit. How does a homeschool highschooler get Public Speaking done?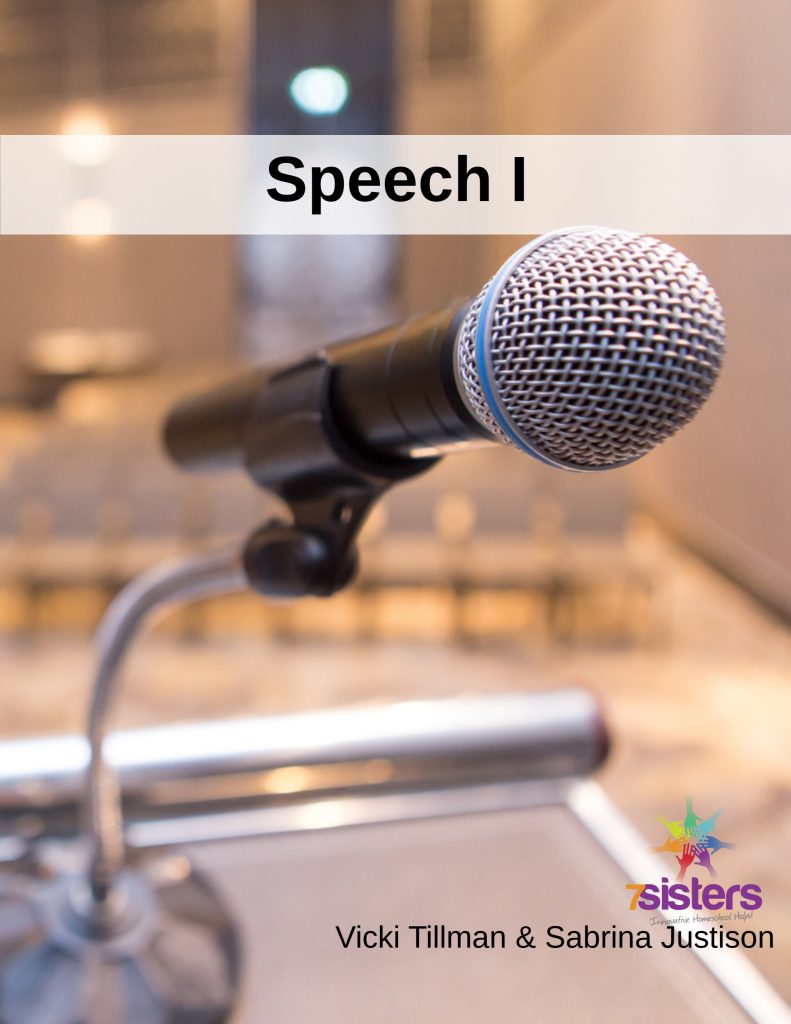 No problem! We've got some answers!
Join Sabrina, Marilyn and our friend Dr. Barbara Varnell (Dr. Varnell joined us for the delightful interview about homeschooling gifted teens). Barb has been the leader of our local homeschool highschool Rhetoric League, which is a speech team where she teaches teens to:
Have fun with Public Speaking
Have skills that will prepare them for life and for college
Have courage for competitions
Our local teens will often say that Rhetoric League was of the experiences that best prepared them for college. Listen in!
Tips for Teaching Public Speaking blog posts:
How to Teach Public Speaking for Homeschool High School
5 Ways to Log Public Speaking Skills for Homeschool High School Transcript
3 Powerful Reasons Why Speech is One of the Best Courses for Homeschool High School 
There's no escape, really. EVERYONE will need to speak in public sometime in life. Whether it is Sunday school teaching, giving oral presentations in college, presenting a proposal at work, public speaking WILL come. Taking Speech in homeschool high school is great preparation for life.
You can download 7Sisters' fun Speech curriculum to get started teaching Public Speaking! (Get your Student Workbooks, too, if you are working with a co-op.)
For more on teaching public speaking skills to your teens, check out this post in our Authoritative Guide series.
7Sisters email subscribers receive periodic practical encouragement, special offers and NO SPAM EVER.

Click the image above to periodically receive real homeschool value in your inbox.