Homeschooling Marvelous Middleschool
Marilyn and I present a helpful workshop called *Homeschooling Marvelous Middleschool*.
Taken from our workshop, here's a quick look at the basics of understanding your middle schooler and educating them at home:
1. Middleschool is a roller-coaster ride of changes for our kids and YOU as their parents are the best people to help them hang on- and even have a great time!
That's why homeschooling middle school is such a great choice. So many changes, give them a loving environment to grow.
2. Every middle schooler is different- and they really start to notice their differences during the early stages of puberty.
Sometimes they begin to worry about not being good at anything, not feeling attractive, or being awkward socially. You can be their #1 cheerleader during this time!
3. Physical changes as they begin those years may include a pre-growth-spurt weight gain along with physical changes including oily skin and hair (and body odor).
You can make "health class" include tips on how to proactively handle those socially awkward body changes that can cause problems at that age: greasy hair, unwashed face, dirty teeth, body odor (including stinky feet), and yesterday's t-shirt.  Knowing that they must brush, wash, change clothes and work on being presentable is empowering (even if they complain a little).

4. Cognitive changes help them to think more scientifically and logically.
As the brain develops, the middle schooler has more capacity for deep thinking and problem solving- and self-awareness. Sometimes you may notice an increase in self-doubt over these years because they become so self-aware. Help them to remember the gifts God created in them (and to explore new ones). AND give them opportunities for using their growing thinking capacities- more science experiments, discussion and writing. (Also note that this is an irregular process- most kids won't be able to consistently practice logical thinking until they are well into their teens.)
One way you can invest in this new cognitive power is easing them into essay writing (our Middle School Essay curriculum is based on a gentle, short, daily-for-8-weeks lesson plan).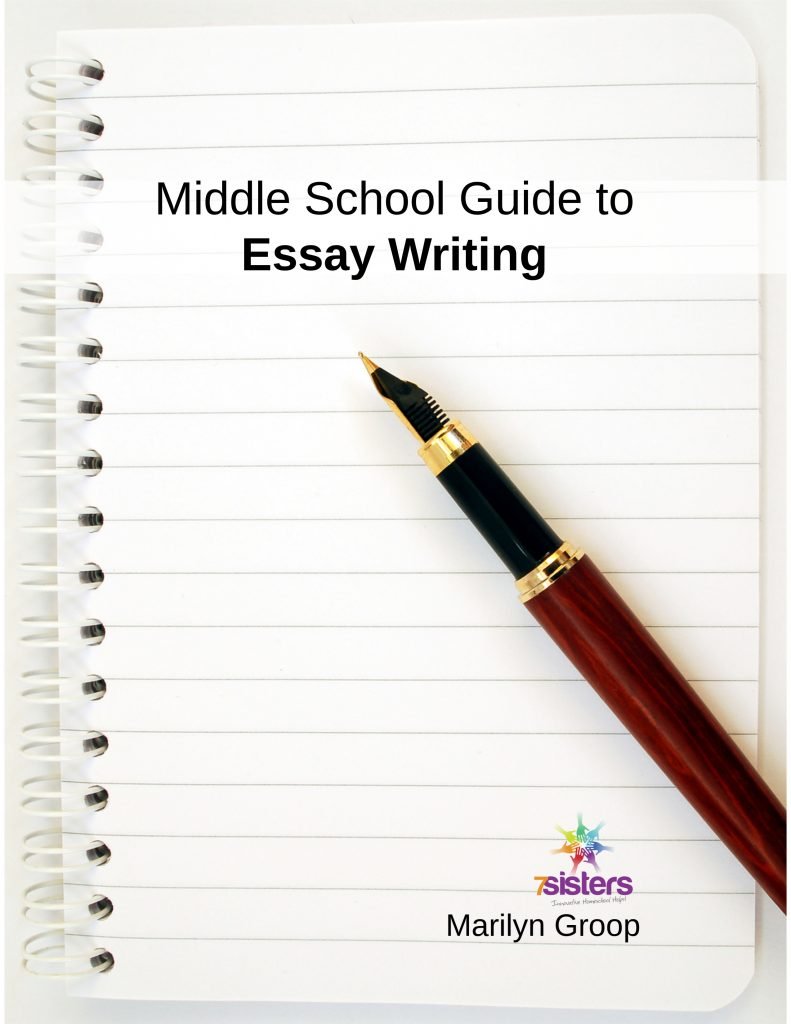 5. You can help them grow during this time by allowing them more voice in choice of academics.
If they have interests or special abilities, they might like to help you decide how to experience those subjects (maybe more unit studies or a special textbook).

6. You can help them grow by gently remediating in subjects where they struggle so they will feel more confident when they start high school.
However, you should concentrate on their strengths and let them have fun! These are the last years before you have the rigor of logging credits for the transcript. Make the most of opportunities for hands-on learning, projects, and field trips! (Not that you must give those up in high school- just have more work to record them.)
7. You can help them grow by easing into some pre-high school experiences.
Start them out with a literature study guide experience. Download 7Sisters' FREEBIE guide to Misty of Chincoteague.
But don't get tricked into thinking that middle school is only high school prep! Here's a post with more thoughts on that.
Would you like our 9-page handout from Marvelous Middle School workshop? Click here!
Homeschooling Marvelous Middleschool
7Sisters email subscribers receive periodic practical encouragement, special offers and NO SPAM EVER.


Click the image above to periodically receive real homeschool value in your inbox.