Here are some tips on how and why to teach short story writing to teens in homeschool co-op.
How and Why to Teach Short Story Writing to Teens in Homeschool Co-op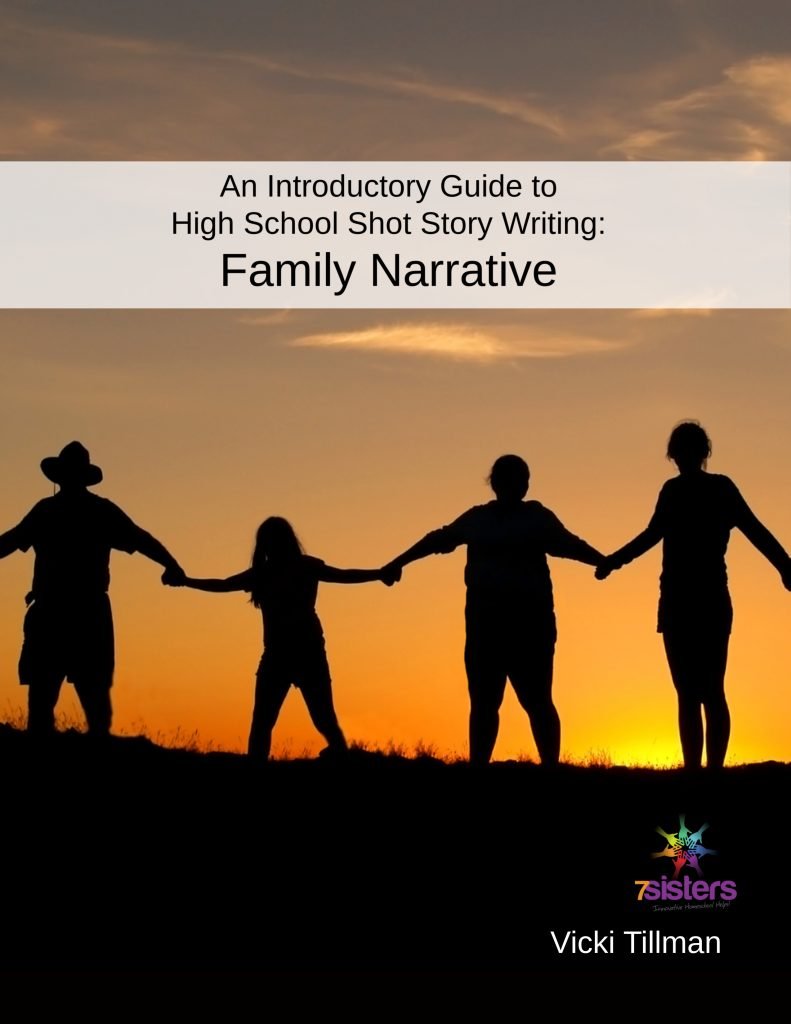 One of our homeschool co-op teens' favorite classes was the annual short story writing unit. This has been a surprise to our non-co-op homeschool mom-friends whose teens hated writing…ESPECIALLY creative writing!
These moms (who haven't had a chance to help their teens love writing) always ask: You don't really need to show short story writing on the transcript, so why do it?
This is what we tell them:
Short story writing helps teens experience inspiration. Inspiration makes them better writers in the necessary writing topics: essays and research papers.
Short story writing is fun. Face it: essays and research papers are not fun to write. They may be required but they are not amusing. Short stories, on the other hand, are downright FUN! If teens have a fun unit or two each year, it is so much easier for them to handle the less interesting writing topics.
So how do we handle our short story classes in co-op? Here are 3 tips:
At the beginning of each unit (whether it is personal narrative, tall tales or myth-fantasy), we spend an entire class reading and/or watching good examples of that type of story.
For personal narratives, I tell them funny stories from my childhood and share clips of famous storytellers telling a short story about their lives.
For tall tales, I read several tall tales to the teens and then we watch the movie: Tall Tale.
For myth-fantasy, of course: we watch one of the Lord of the Rings movies.
First we discuss the topic of the week from the book, then we break the class into groups and each group works together to create their own group story. Week by week that story builds, until by the end of the class, the teens read their group story to the class.
On the last day of the unit, each homeschool high schooler brings his/her short story to the class.
Then the class passes their stories around the room. Each person reads the story, then writes something they liked about the story or writing style.
By the end of the unit, the teens have had a blast and have discovered that they LIKE short story writing!
You will enjoy using 7Sisters' Writing Curriculum in your co-op!
For more on how to teach homeschool co-op classes, check this post.
7Sisters email subscribers receive periodic practical encouragement, special offers and NO SPAM EVER.

Click the image above to periodically receive real homeschool value in your inbox.
How and Why to Teach Short Story Writing to Teens in Homeschool Co-op